Last Updated on
Ostrog Monastery, Montenegro
Without giving it too much thought, I join the queue at the top of the monastery. Perhaps it's my partial British heritage that subconsciously prevents me from questioning what the line is for – I just feel compelled to stand behind someone and wait, slowly shuffling ahead with the others.
My mind wanders slightly and I look out over the view. At the top of a mountain in central Montenegro, with an expansive valley stretching out below me, it's a good location to enjoy the scenery.
I don't really mentally process that everyone in the queue is a local, all the women have their heads covered with scarves, and many are holding bags full of food or clothes. It's only when I'm almost at the end of the queue that I notice the bags are being put into wooden baskets like offerings – but then it's too late.
I'm ushered through a tiny entrance in the cliff I need to bow down to get through and I find myself in a cave.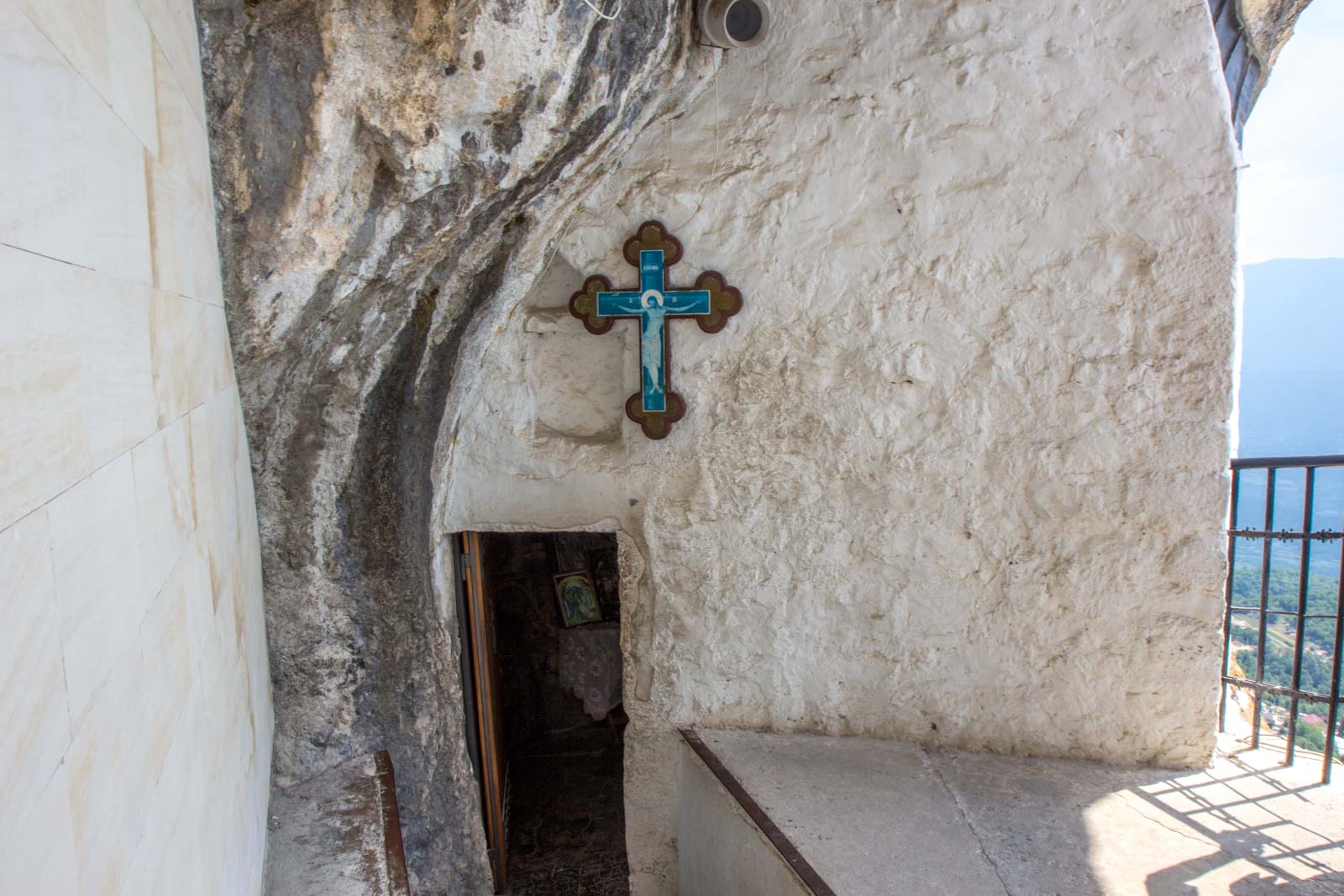 This isn't any ordinary cave, though. The walls are painted with frescoes from many years ago, there's a small altar in one corner and in front of it is a priest giving blessings and mumbling in a language I can't understand.
I realise I had been waiting with everyone for this special moment to be face to face with the human representative of the divine spirit of this monastery.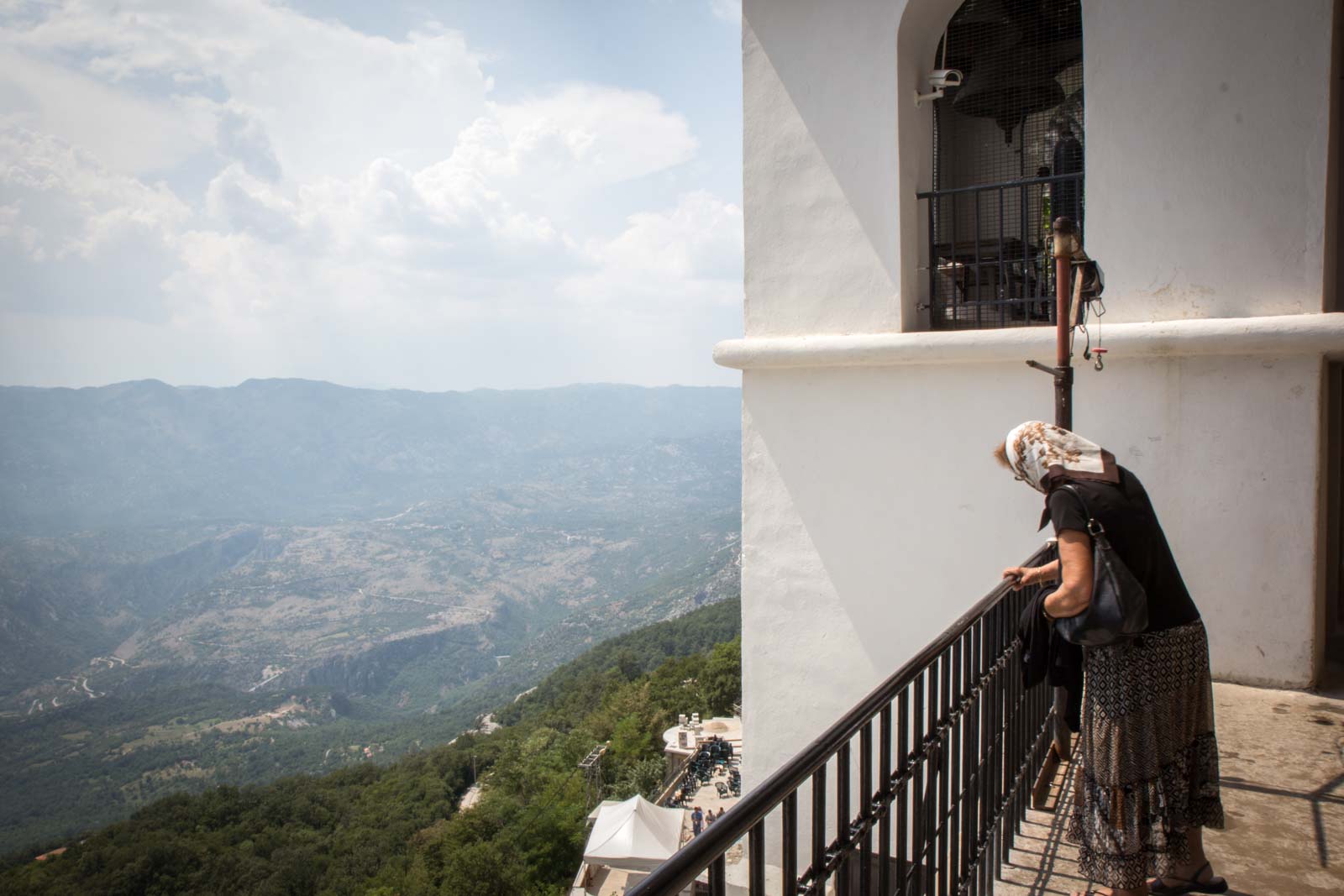 Thinking quickly, I cower in a corner and wave the person behind me past. I pretend this was planned and act calm.
I stand for a while and admire the artwork which surrounds me. I inspect everything carefully and put on a face designed to give off respectful appreciation.
Then I smile politely at everyone and make a retreat back through the small hole, bowing out of necessity rather than devotion as I squeeze back out.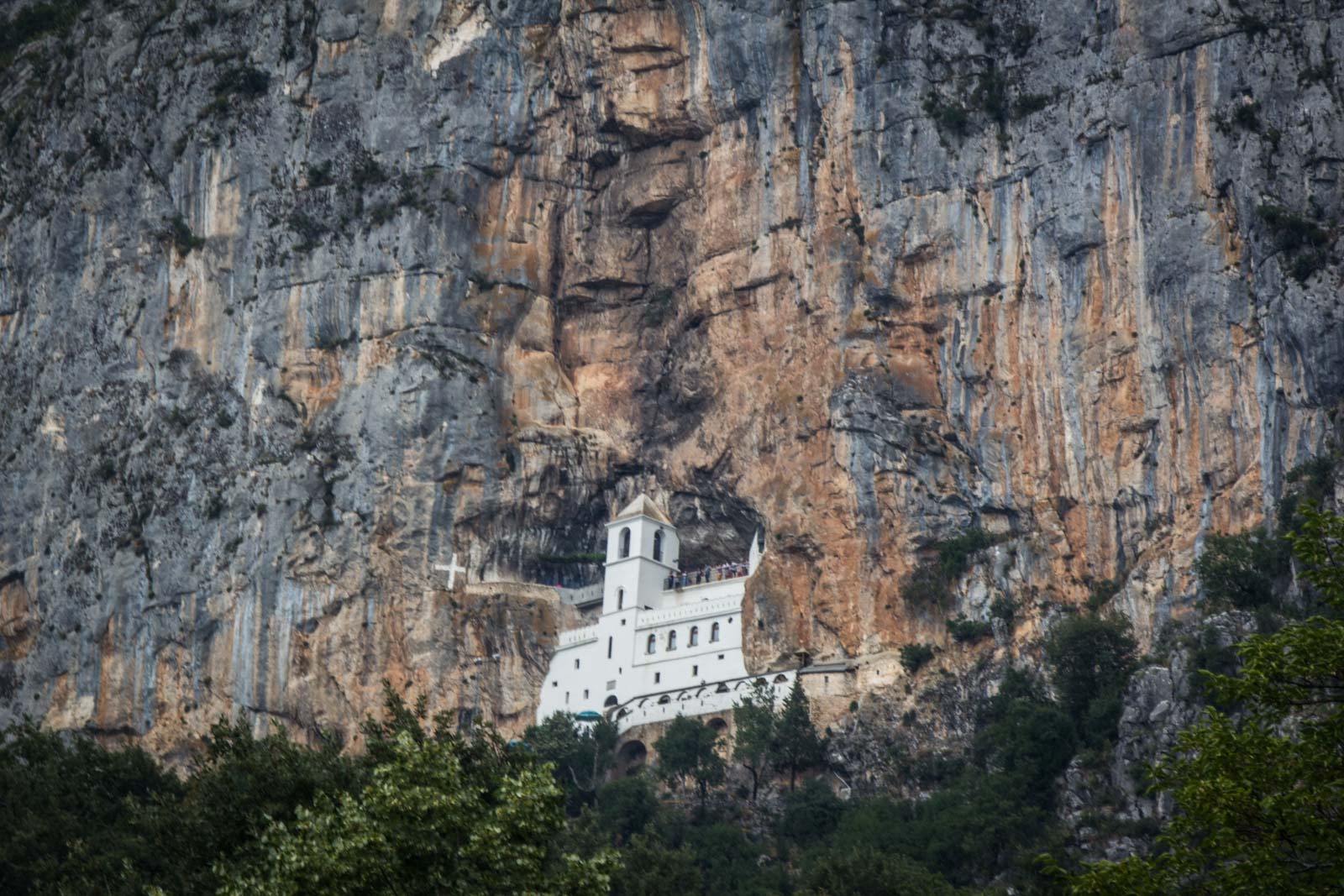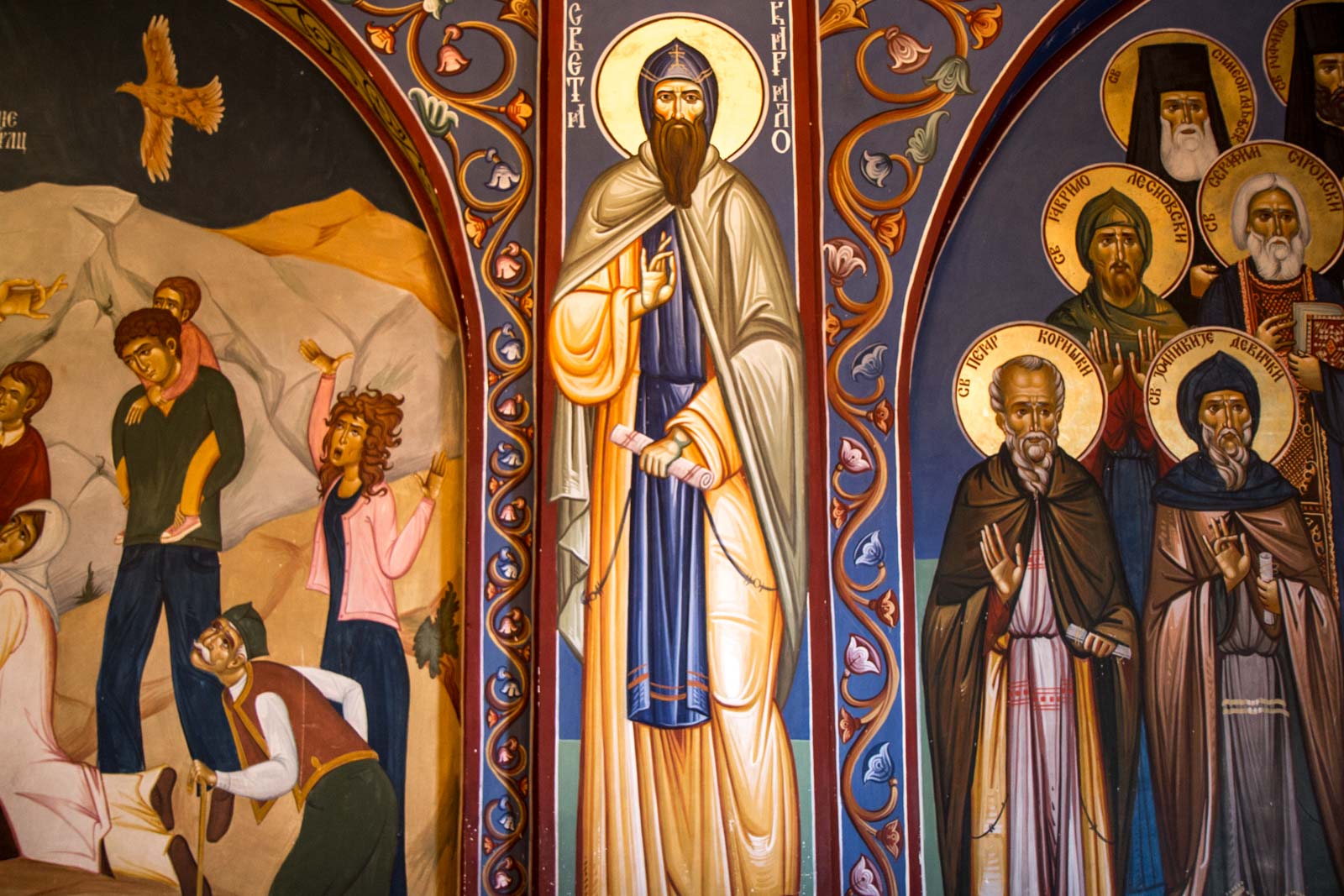 Pilgrimage to Ostrog
Each year, more than a hundred thousand people make the pilgrimage to Montenegro's Ostrog Monastery. Along a long and winding road and then up a mountain, they go to get there.
Most drive the eight kilometres from the highway turnoff but, with no easy options, I decide to walk there and back. Although there are a couple of taxis waiting near where the bus dropped me off, I decide the hike will help me appreciate the journey more.
Ostrog is the most important Orthodox site in the country – and definitely the most dramatic. Built in the 1600s into the face of a cliff, it's large and white enough to be seen from kilometres away.
Up close it's just as impressive and, on a hot day and full of people, there's an extra burden of gravitas that can be felt.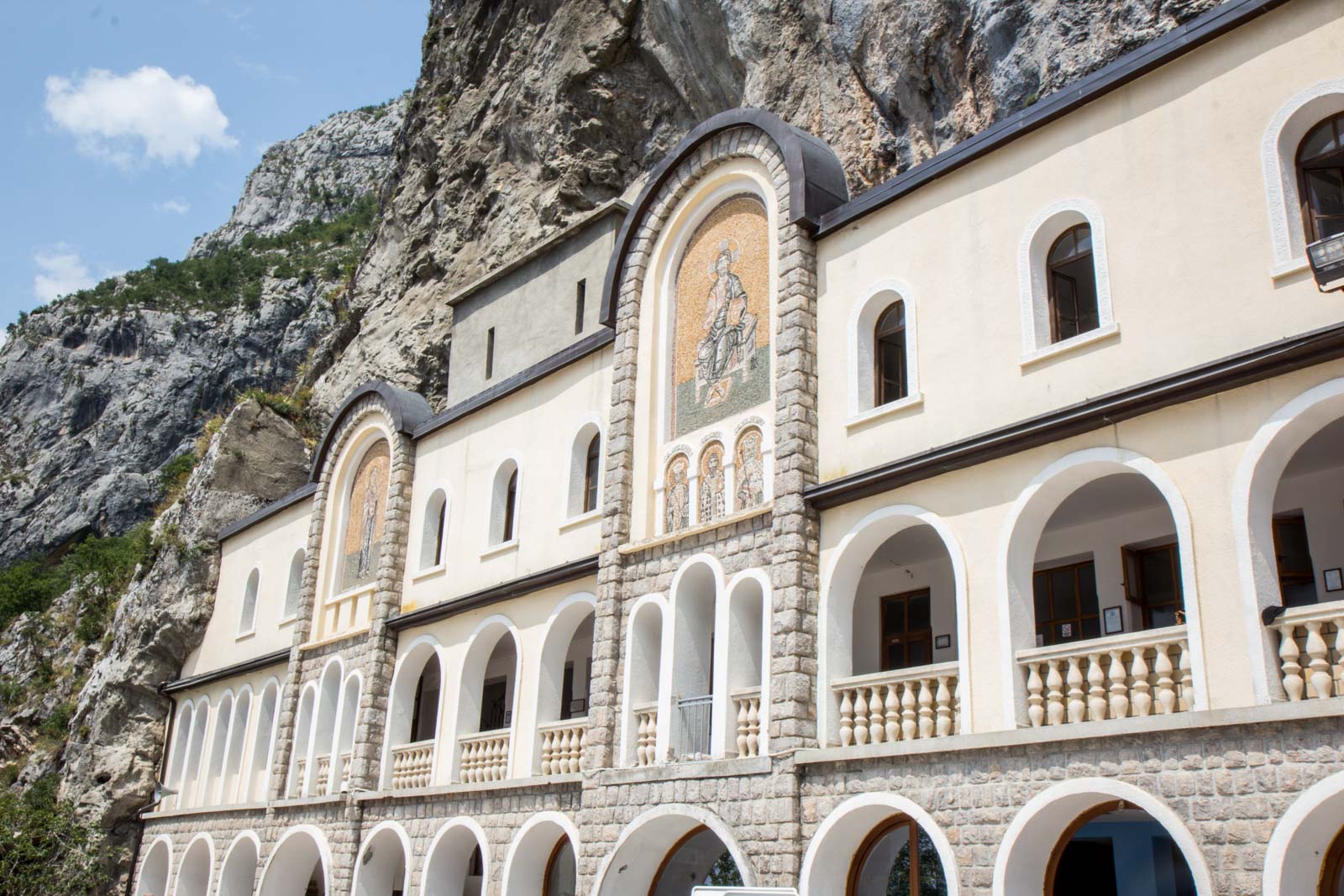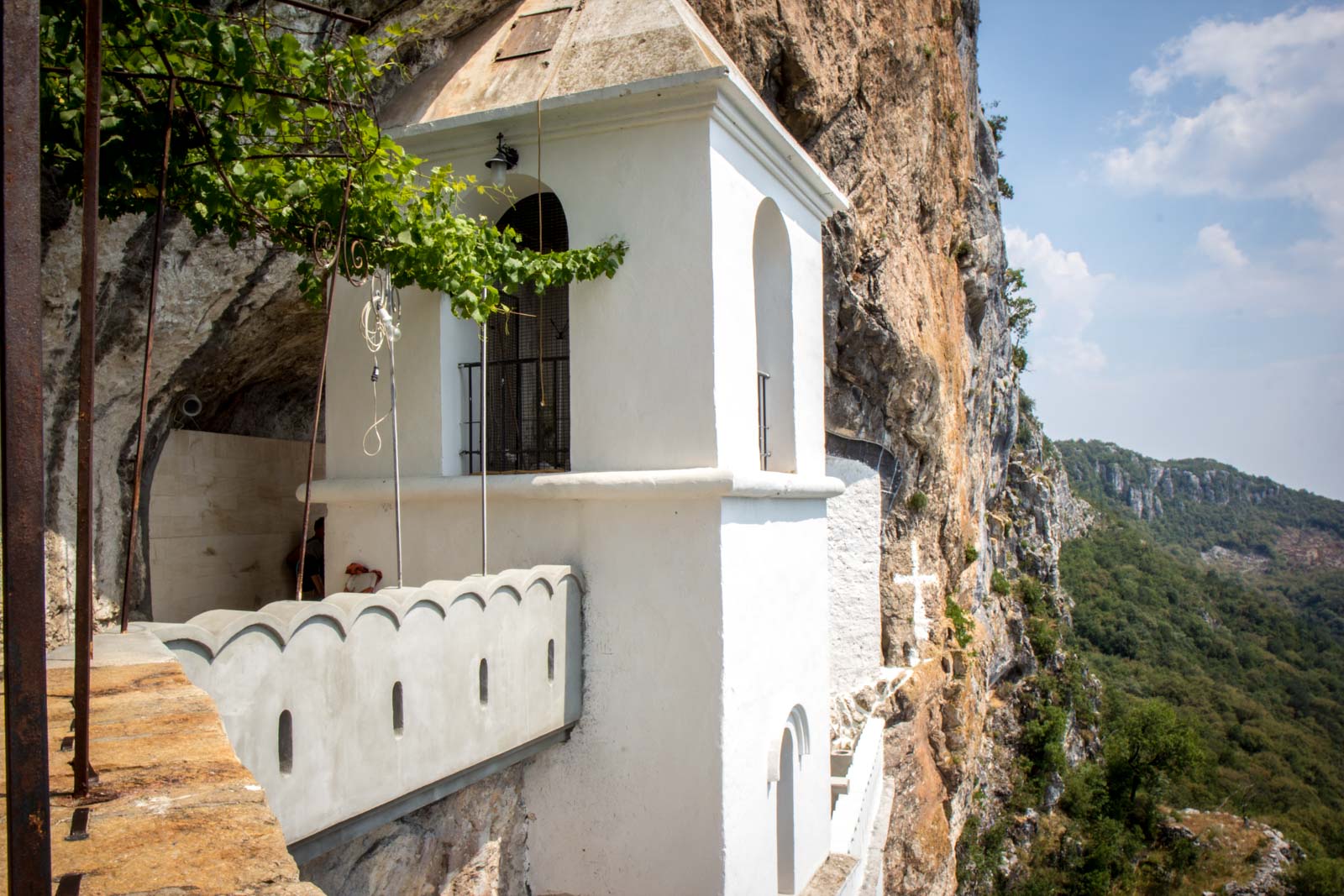 It's made up of two churches, both almost right next to each other. It's the older upper church where I had queued while the lower one is larger and built about a century later.
The whole Ostrog site was founded by Saint Basil and is dedicated to him. His remains are apparently still in the monastery and it's to him that many people come to pray. They believe he can cure illnesses or ease the hardships of a difficult life.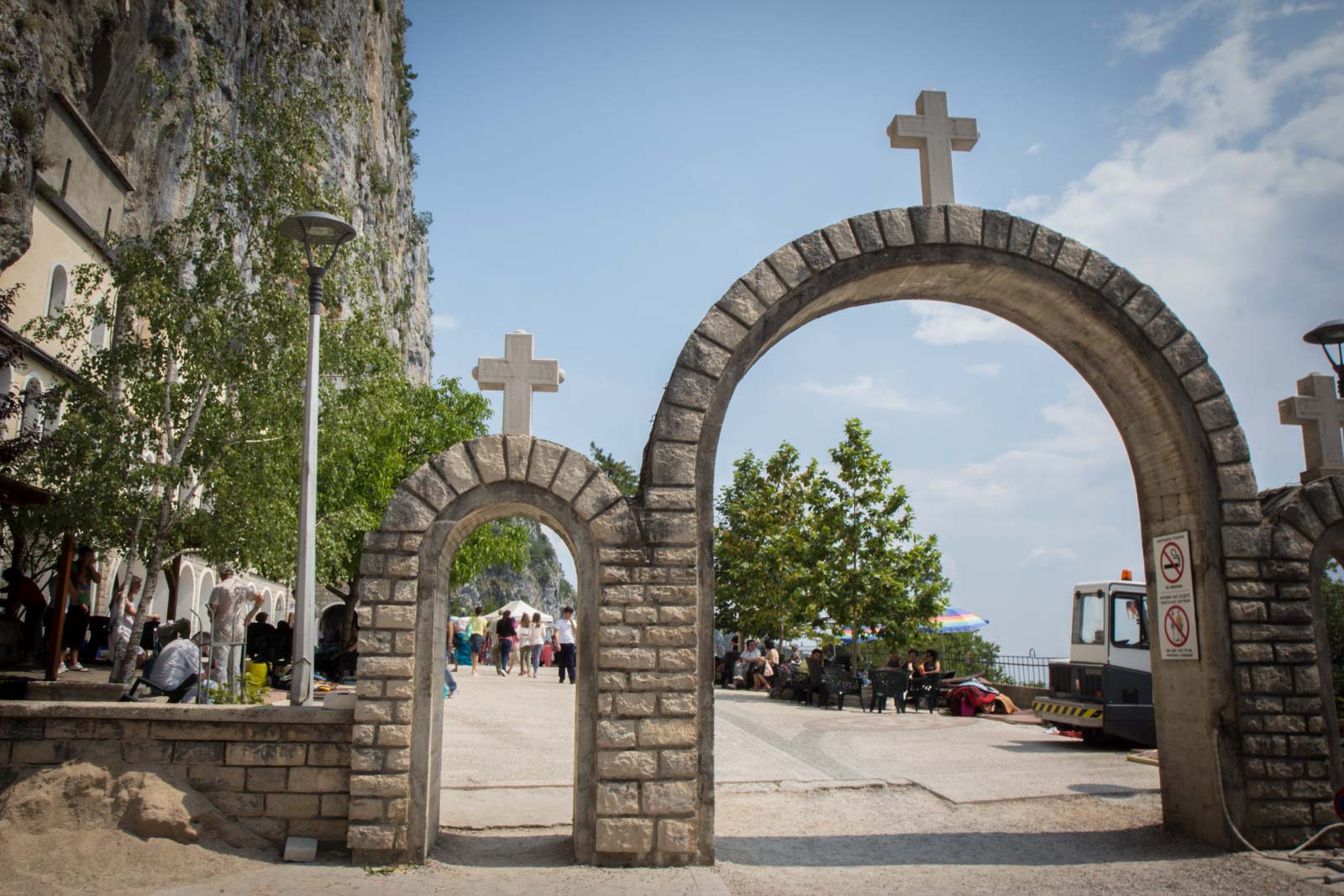 There are definitely a lot of people who have come here on the day I've chosen to visit and, being a Saturday, it means there are probably more than usual.
It's interesting to see such a cross section of the community, though, from the old grandmothers to hip well-dressed twenty-somethings. The pilgrimage to Ostrog Monastery is clearly not confined to just a certain type of person.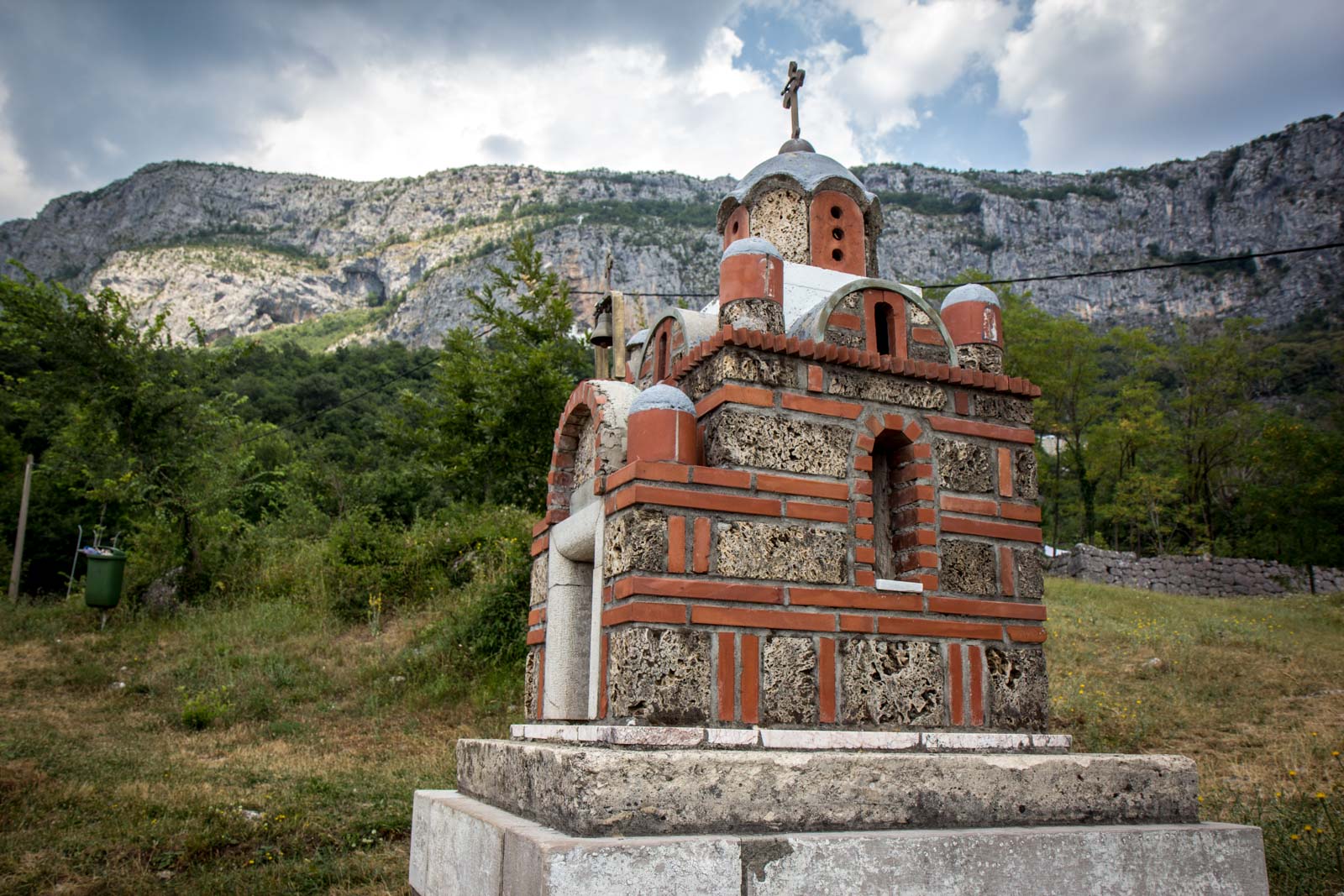 I guess that includes me. I may not have brought a bag to donate to the church, I may not have had a blessing, and I may not have appreciated the presence of Saint Basil's remains.
But the long walk each way did give me plenty of time to think and it's hard not to be inspired or awed by these incredible buildings in the cliffs above Bjelopavlici Plain of Montenegro.
If you would like to get a tour to the Ostrog Monastery, rather than walk or deal with public transport, I would recommend this tour from Podgorica or this tour from Kotor.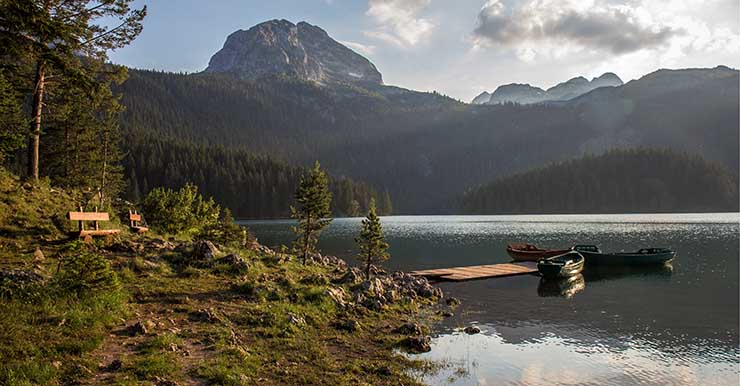 WANT TO KNOW MORE ABOUT MONTENEGRO?
Let someone else do the work for you:
You may also want to consider taking a tour of Montenegro, rather than organising everything on your own. It's also a nice way to have company if you are travelling solo.
I am a 'Wanderer' with G Adventures and they have great tours in Montenegro.
You could consider:
When I travel internationally, I always get insurance. It's not worth the risk, in case there's a medical emergency or another serious incident. I recommend you should use World Nomads for your trip.