Last Updated on
Visiting Paraty, Brazil
I wasn't intending to stop in Paraty, a small town on the Brazilian coast. But it's one of those places that seems hard to avoid on the backpacker road down the east coast of South America.
It's conveniently halfway between Rio de Janeiro and Sao Paulo and seems a natural stopover for those travelling between.
For Brazilians, though, it's a beachside town that's worth the effort to get to.
It's an escape for the summer, away from the large cities and crowds of tourists that traditionally flock to them.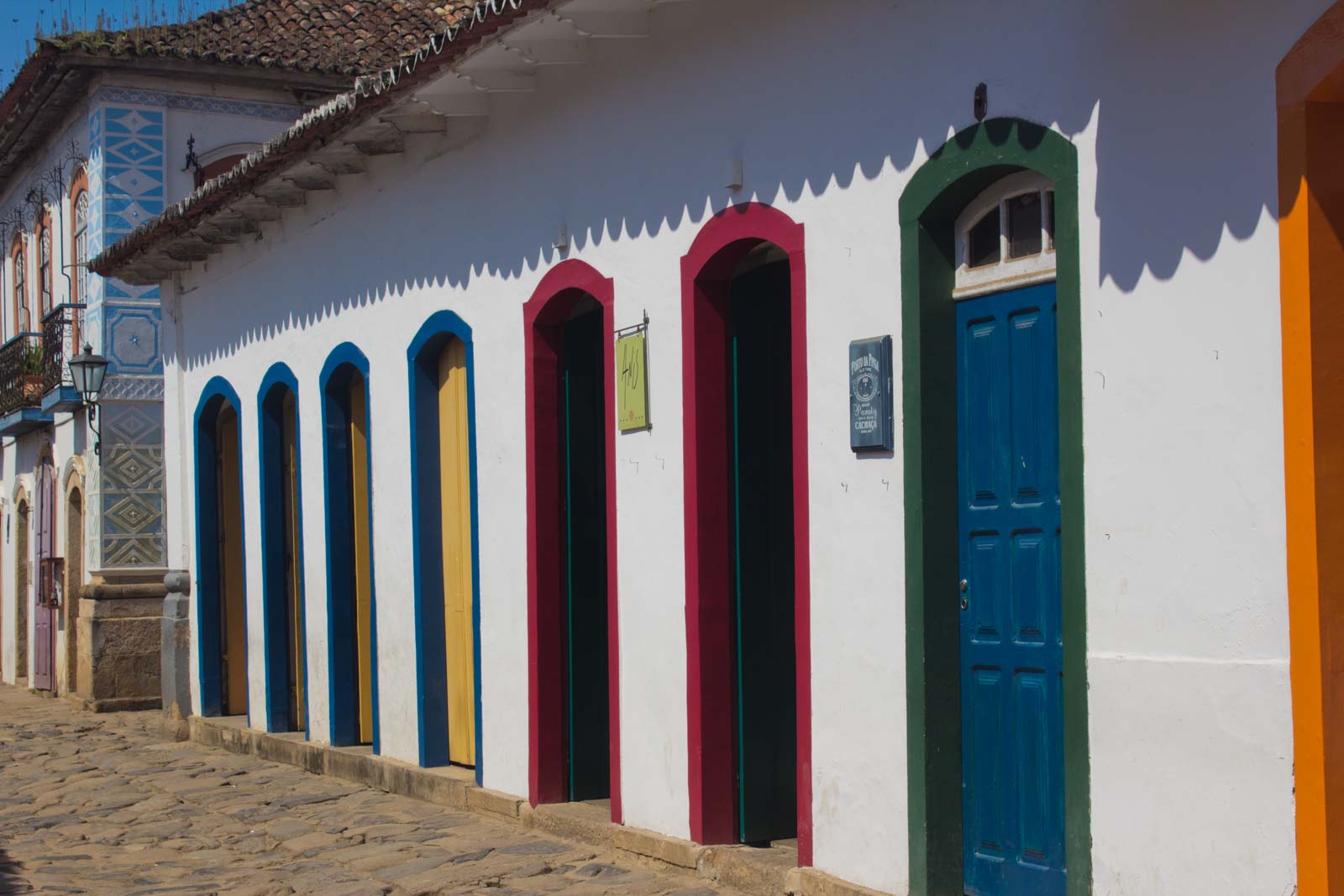 Back in the day, Paraty was a port at the end of the gold road. From here, the Portuguese would load onto ships the gold dug from the Brazilian earth and send it back to Portugal.
It was heavily fortified and the remnants of the defences are still obvious.
These days the biggest threats to the people in the town are sunburn and the possibility of falling off a bike.
There's not a whole lot to do in Paraty so people pass their time on the beach, cycling, kayaking or walking through the historic centre.
It's one of those holiday destinations that allows people to be as active or inactive as they want.
Kayaking to nearby islands and to isolated beaches was a highlight of my time in Paraty. The serenity of being on the water gives you a chance to enjoy the surroundings and absorb the scenery.
Like much of Brazil's coastline, it's impossible to escape the natural beauty. There's something about the aesthetics of the colours that combine to create an artwork perfect to the eye.
It's as if the greens of the mountains, the blue of the sky and the gold of the sand have always been in concert and to separate them would be a crime of nature.
The constructed elements of Paraty also seem to be in perfect balance. The historic part of town is closed to traffic and only pedestrians and horses tread on the rough cobblestones.
The old buildings display their individuality with colours on the windowsills and doorframes; small collections of wooden tables and chairs on the streets mark the restaurants; and narrow empty alleys lead off from the busier main street.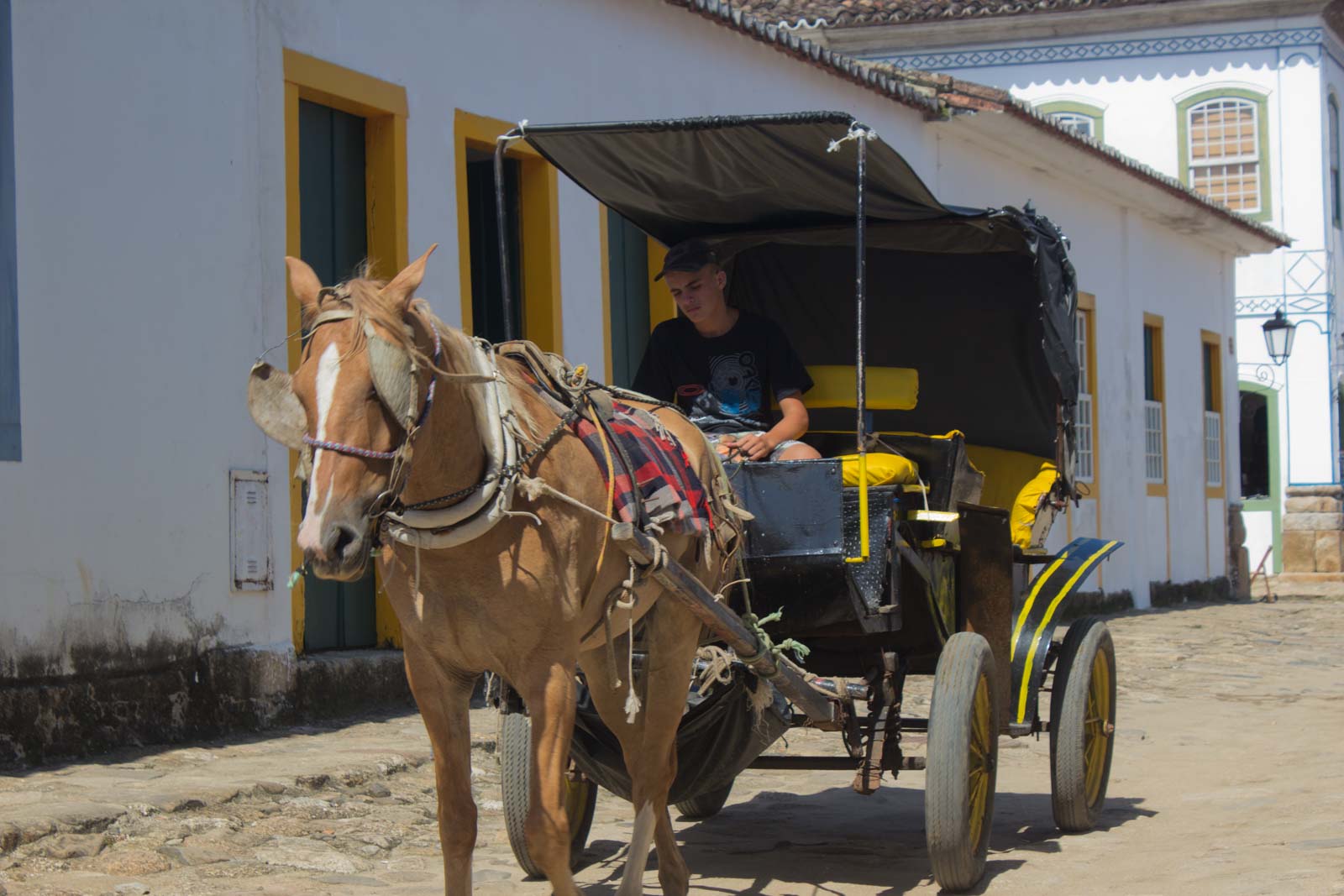 Cycling from the collection of buildings, through the more modern part of town, and up into the mountains will take you to some stunning waterfalls.
It could have been a nice place to relax except for the people sliding down a moss-covered rock, risking their lives and the intact state of their bones as they jumped and flipped and eventually crashed into a narrow strip of water at the bottom.
For a small town with not a lot to offer on the surface, there's a wide variety of ways to pass the time in Paraty. It is a perfect stop along the road.