Last Updated on
Mount Merapi, Indonesia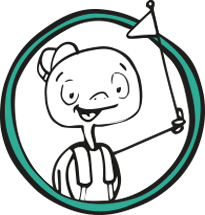 In October 2010, the most active volcano in Indonesia launched one of its fiercest attacks in modern history.
For days it spewed out molten lava and ash. The ground shook from hundreds of seismic quakes.
When the dust finally settled, 353 people had been killed.
Mount Merapi should be feared. But for many Javanese people, it is also revered.
he volcano, near the city of Yogyakarta, has been mythologised for centuries by the local people. It has been part of their creationism stories… but, in reality, it has also brought finalities.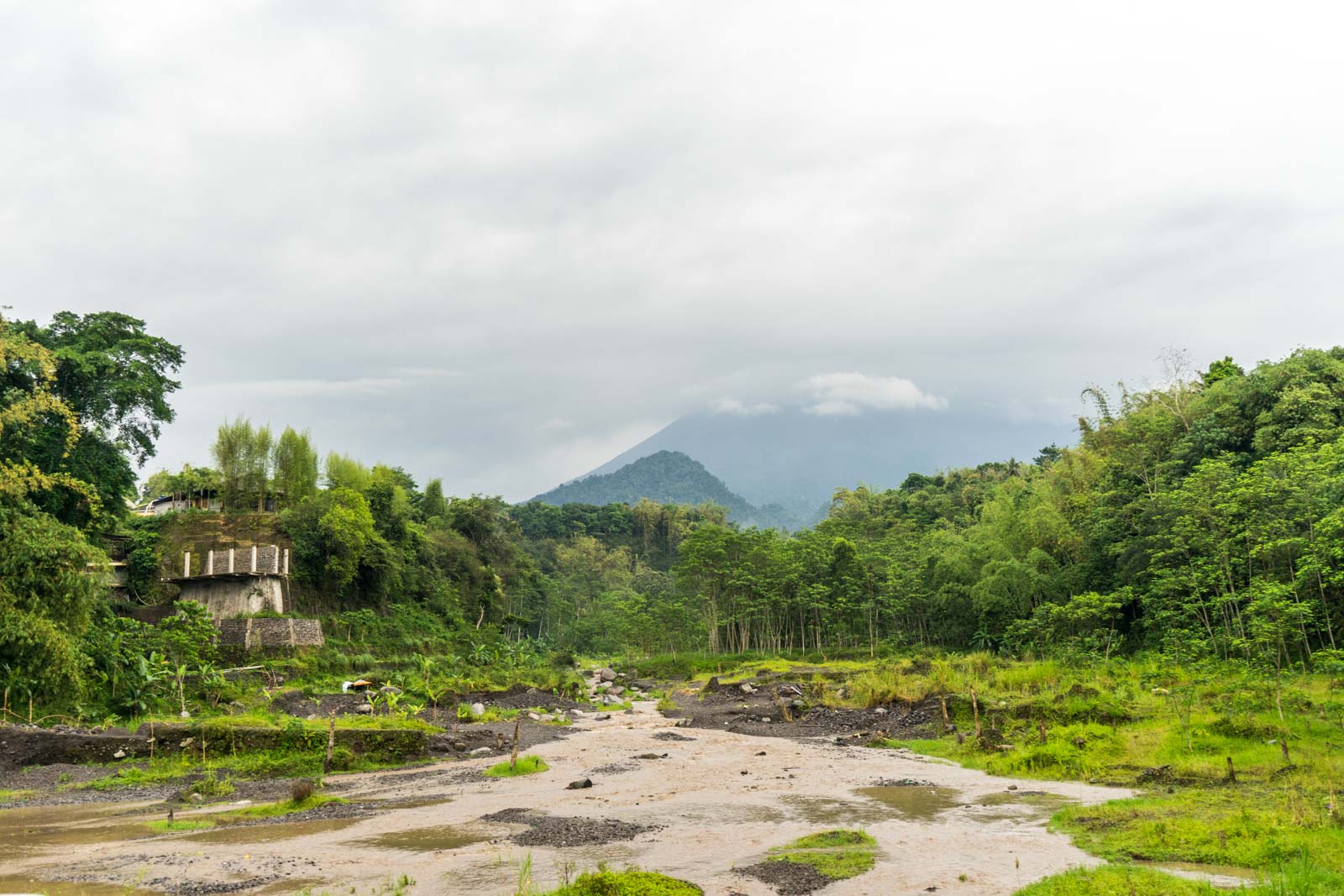 The local people had plenty of warnings about the series of eruptions that began in October 2010. Thankfully – otherwise the death toll would have been much worse.
The surrounding area was evacuated of 350,000 people. The hundreds who died either didn't leave or went back too early.
It's hard to imagine what an erupting volcano would be like up close. But when you hear some of the statistics, you realise you wouldn't have a chance.
In 2010, the lava flows from Mount Merapi reached speeds of up to 110 kilometres an hour and went as far as 13 kilometres. Ash was falling more than 30 kilometres away.
At one point, a huge fire ball was blown 2 kilometres high into the sky, raining sand up to 10 kilometres away.
At one of the most dangerous stages, ash and gas were spewing 5 kilometres into the sky for more than an hour.
The Mount Merapi eruptions have left scars – for humans and the landscapes. Let's look first at what it did to the communities in the path of the lava.
Museum Sisa Hartaku
I'm on my way up towards the top of Mount Merapi. On the lower slopes of the mountain are lots of small towns and villages.
There are farms and restaurants. As I go higher up and the vegetation gets thicker, the communities become more sparse.
At one of the towns, I stop. The houses here are no longer lived in – they're just shells of what they once were.
Concrete ruins left over after lava rushed through and destroyed anything that could be burned or melted.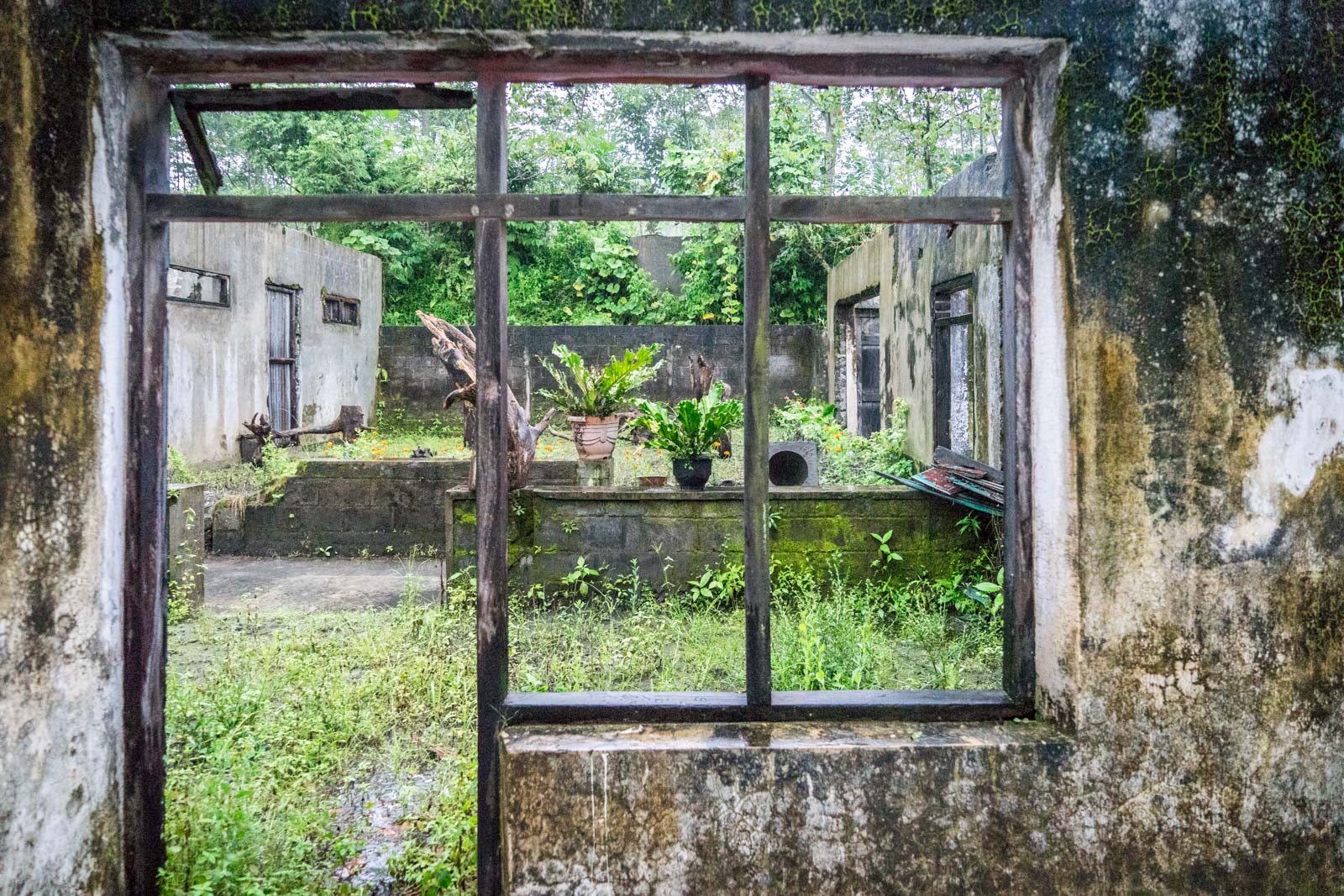 There's a small museum set up in the walls of one of the former houses. It's called Museum Sisa Hartaku and was put together by a former resident.
She has collected items from the area that were damaged by the lava flows and it's terrifying to see examples of the power of an eruption.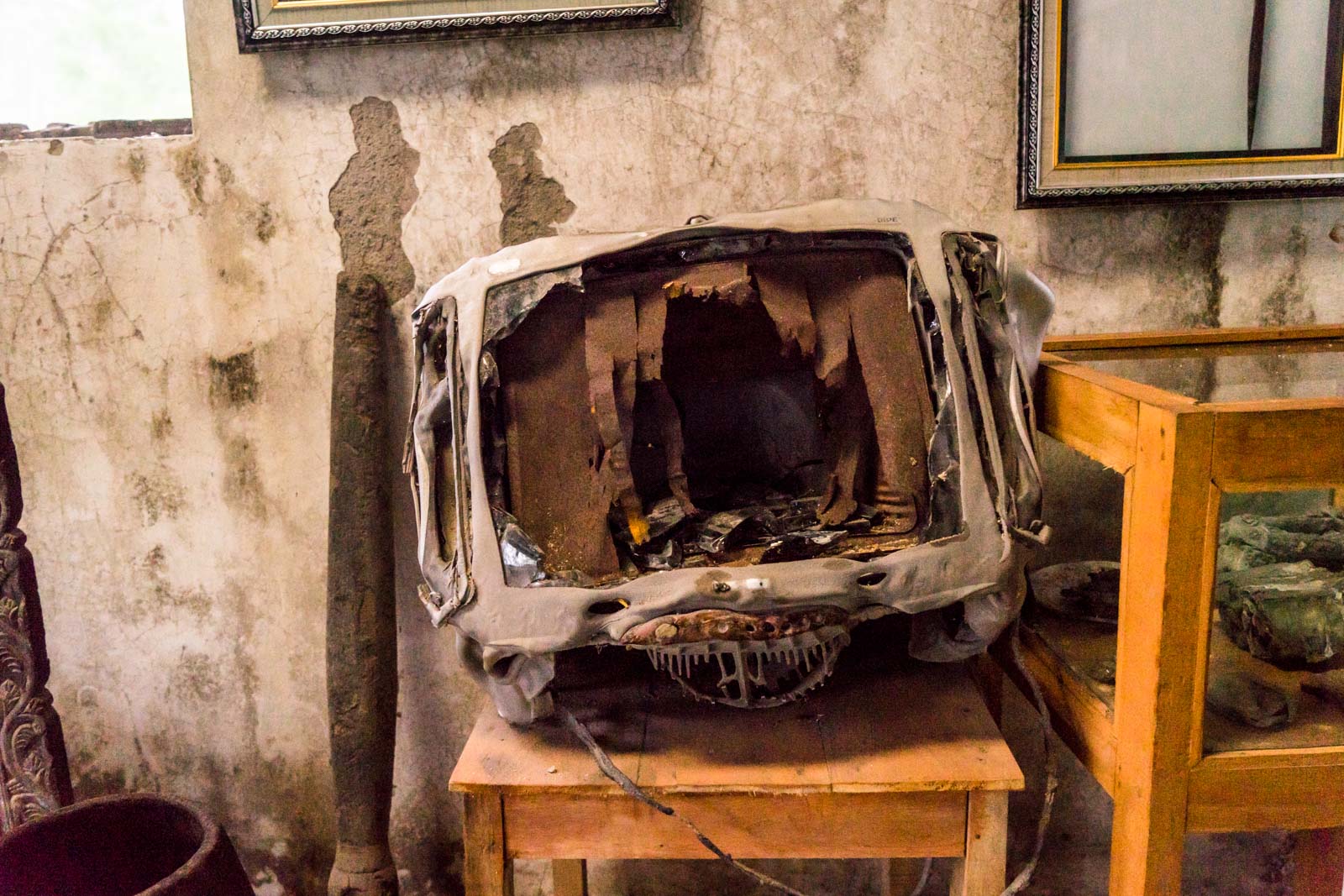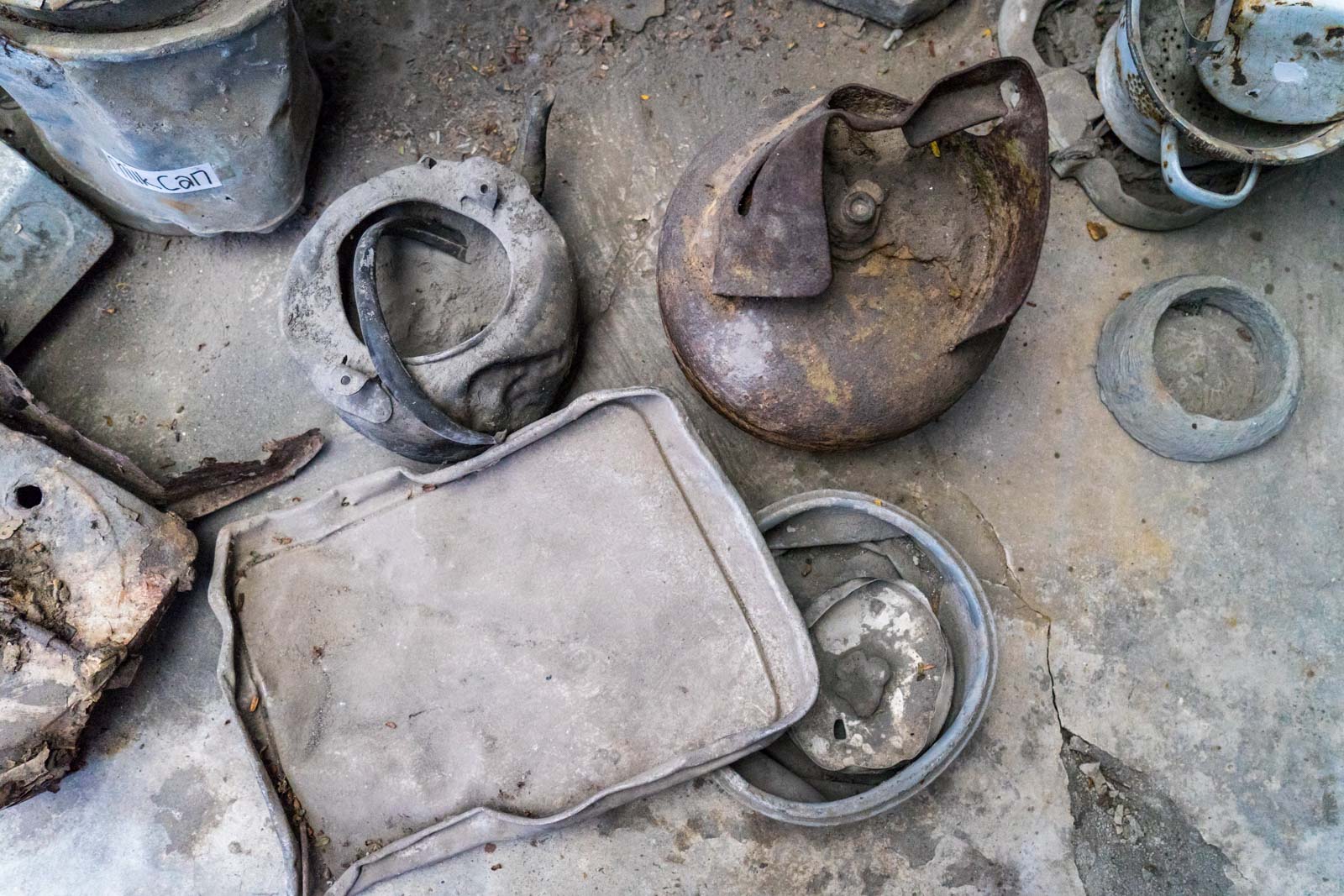 Twisted metal; melted plastic, half a motorbike; a clock that's stopped at the exact moment of the destruction.
This is how a town ends up looking when it's in the shadow of one of the world's most dangerous volcanoes.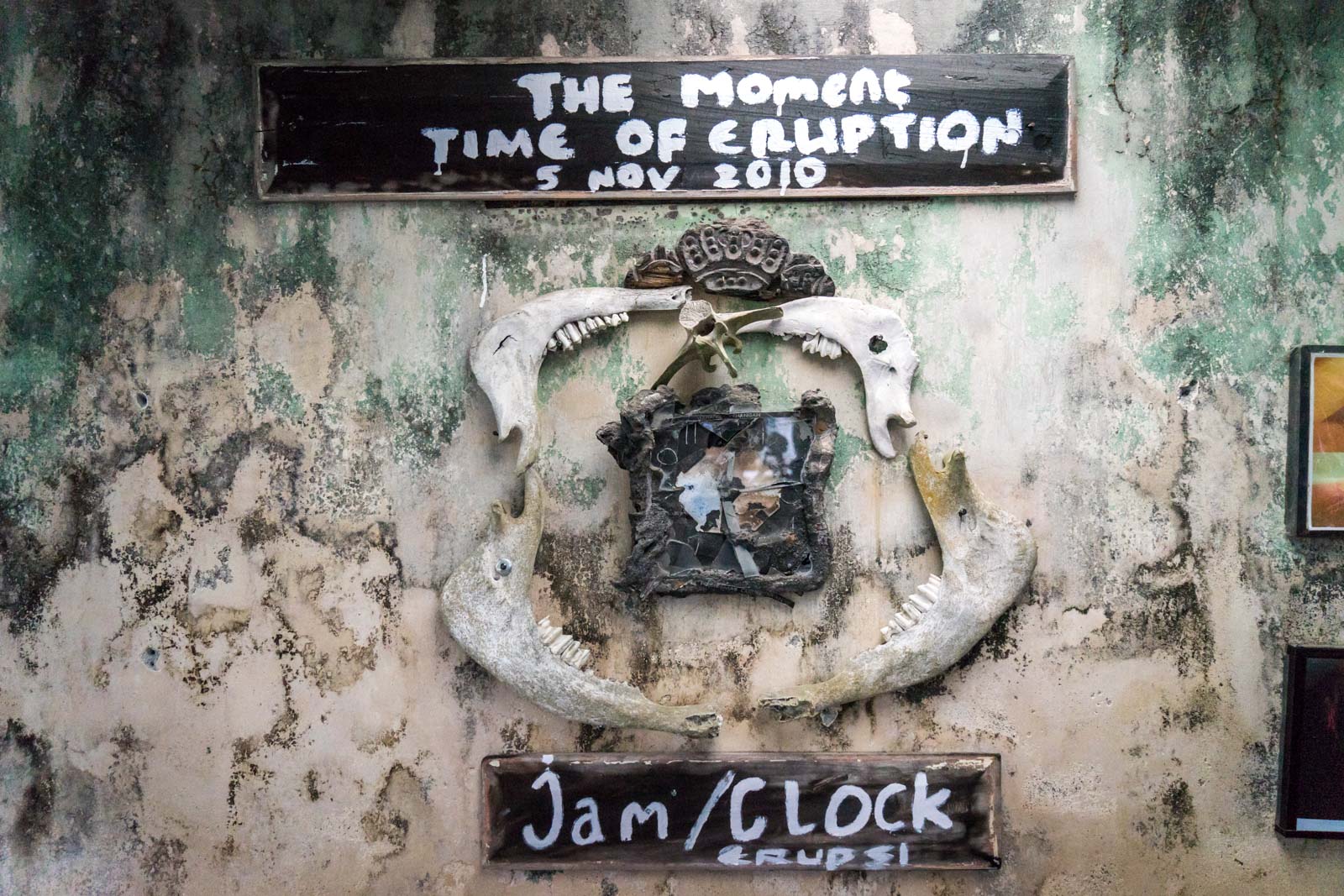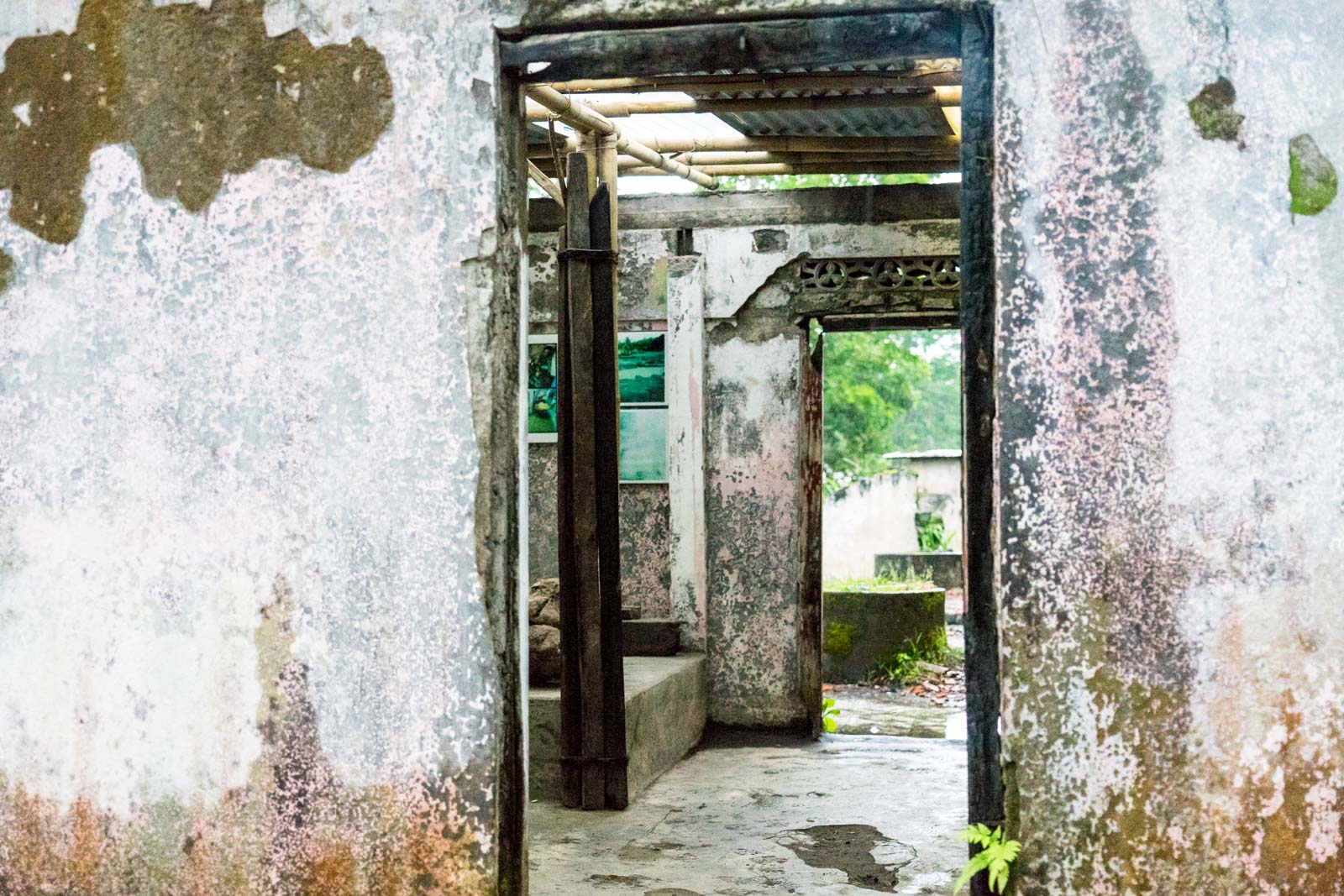 Mount Merapi jeep tour
The most common way for visitors to explore Mount Merapi is with a jeep tour. There are a few companies that offer the tour and, when you see the roads further up the mountain, you understand why you can't do this in a normal car.
Bouncing about as we speed over humps and swing around holes, I hold on to a bar tightly and try not to get thrown out. Surely it's possible to drive smoother and slower, I think.
When the driver suddenly veers off the road and up a hillock just so he can do circles in the mud, I realise that this is part of the experience. Come for the volcano, get the death-defying drive as well!
It's been raining recently so there are plenty of puddles to make the drive even more thrilling, crashing through them and spraying water everywhere as we speed along the track.
But what I'm not expecting is that we would drive right into a dam. As we drive through the water at high speed, veering at sharp angles, I get soaked by the splash of the other jeeps that have joined us in there.
Gosh, it's good fun, though, and we do a few laps. Check out this short video from the experience:
Kaliadem Bunker
Back to Mount Merapi, though, and we make it up the volcano to the highest point that the jeep can go, a village called Kaliadem. It's just 4 kilometres from the top and was destroyed by lava.
A bunker dug into the ground, designed to protect anyone left behind, has survived.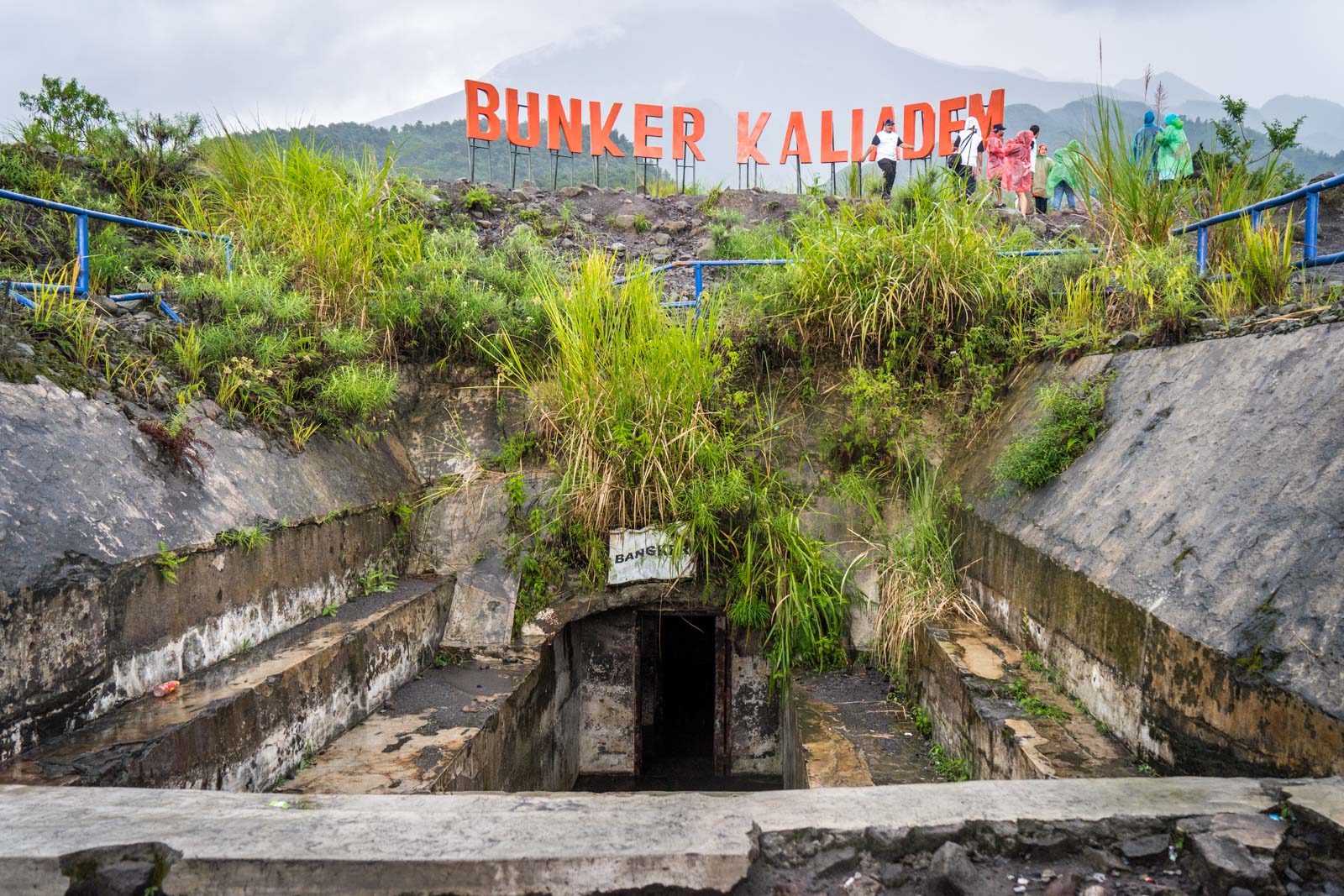 From here you can see the top of Mount Merapi. But what's more noticeable is the enormous gorge that has been cut into the ground. This is the path some of the lava took, ploughing its way down the mountain, burning a permanent scar into the earth as it went.
Such heat, such speed, such force. Even years later, seeing the physical trauma, you can start to get a sense of the power of this volcano.
Some of Kaliadem village has been rebuilt, though. Shops and restaurants have appeared where the jeeps stop – simple ones but full of life as visitors cram in for a coffee and to compare the craziness of their drivers.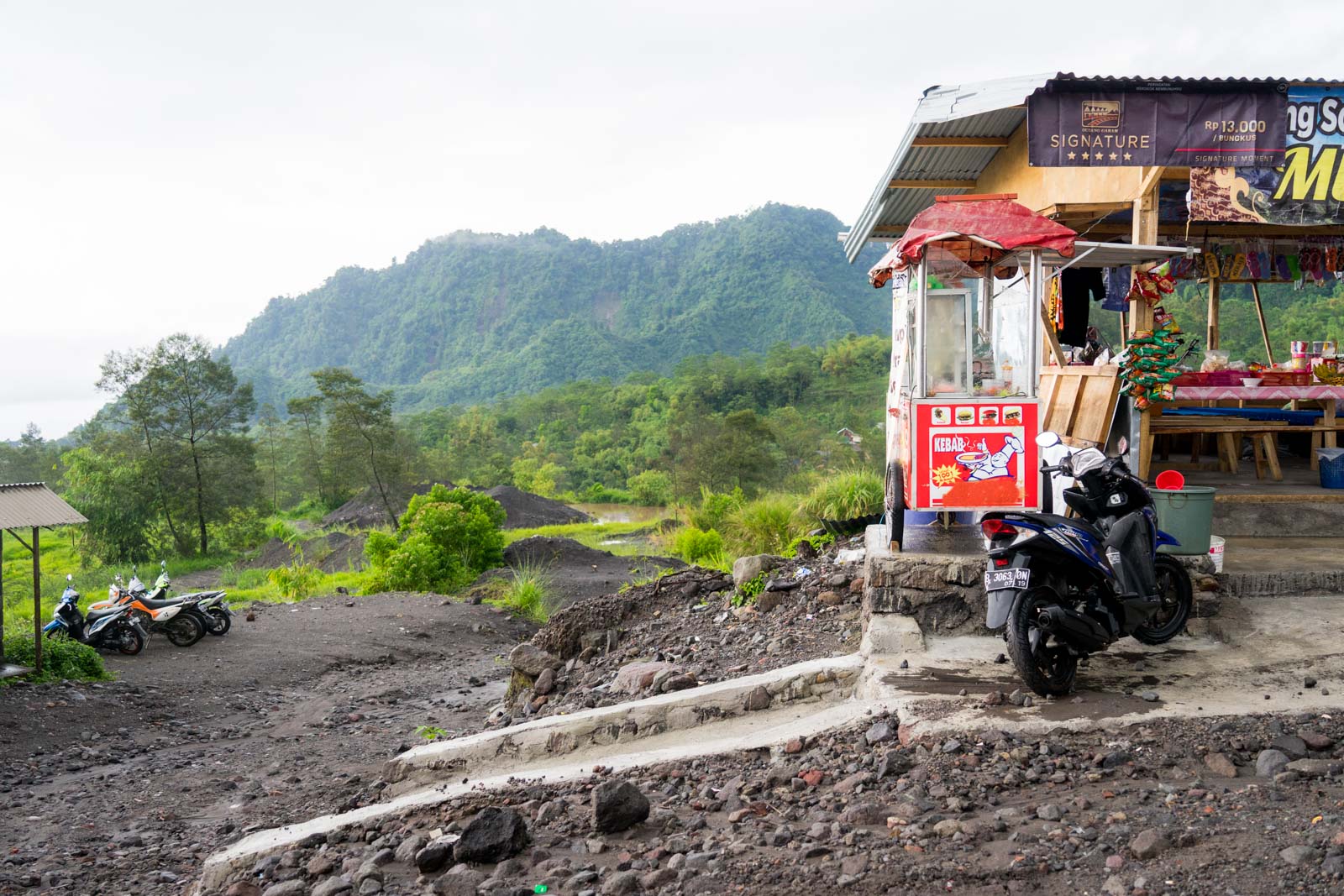 I have seen enough evidence today of why we should fear Mount Merapi, the menacing giant standing over us, fury rumbling inside waiting to burst out again. But I can also see why it has been revered for so many centuries.
As I sit with my coffee, surrounded by people from around the world who have made the journey here, I look out towards the summit and realise it will always be that way.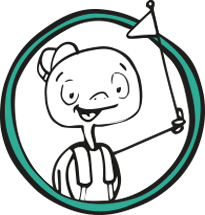 Time Travel Turtle was supported by the Indonesian Ministry of Tourism but the opinions, over-written descriptions and bad jokes are his own.
WANT TO KNOW MORE ABOUT INDONESIA?
Let someone else do the work for you:
You may also want to consider taking a tour of Indonesia, rather than organising everything on your own. It's also a nice way to have company if you are travelling solo.
I am a 'Wanderer' with G Adventures and they have great tours of Indonesia.
You could consider:
When I travel internationally, I always get insurance. It's not worth the risk, in case there's a medical emergency or another serious incident. I recommend you should use World Nomads for your trip.