Uluwatu Temple, Bali, Indonesia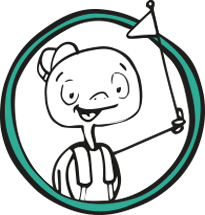 "Chark-a, chark-a, chark-a, chark-a", and on… the chant goes. Almost hypnotic, trance-like, the thirty or so barechested Indonesian men sway with the rhythm. They're sitting on the ground in a circle – and in the middle the drama is unfolding. Two young princes; a demon king; a damsel in distress; a mischievous monkey. They all play their parts in the ring of unceasing cantillation.
The nightly performance is very popular here at Uluwatu. Buses bring the tourists from the resorts of Bali down to the southern tip of the island in time for sunset, when the show begins. Through the paths of the temple and past the clifftops with their views across the ocean, everyone walks, until you finally get to the stage.
The performance is called a 'Kecak dance', an onomatopoeic title for the sound of the chant. It's based on a traditional Balinese ritual but was actually created by a German man in the 1930s and based on the famous epic Hindu story of the Ramayana.
It's complicated plot, with enough twists and turns to be worthy of a television series. But in essence it is the story of a woman who is stolen from her husband (a prince) by a demon. The narrative follows the challenges and tasks the young prince and his brother must overcome to rescue her.
As the sun sets during the performance, and the sky darkens, the story builds to a climax – a moment when a monkey king sets fire to a castle. With the orange flames and embers in the middle of the stage, it's a dramatic moment.
Here, in these photos, you can get a sense of the performance (just imagine the chanting sound in your head as you look at them). You'll notice how the light changes through the hour. Enjoy.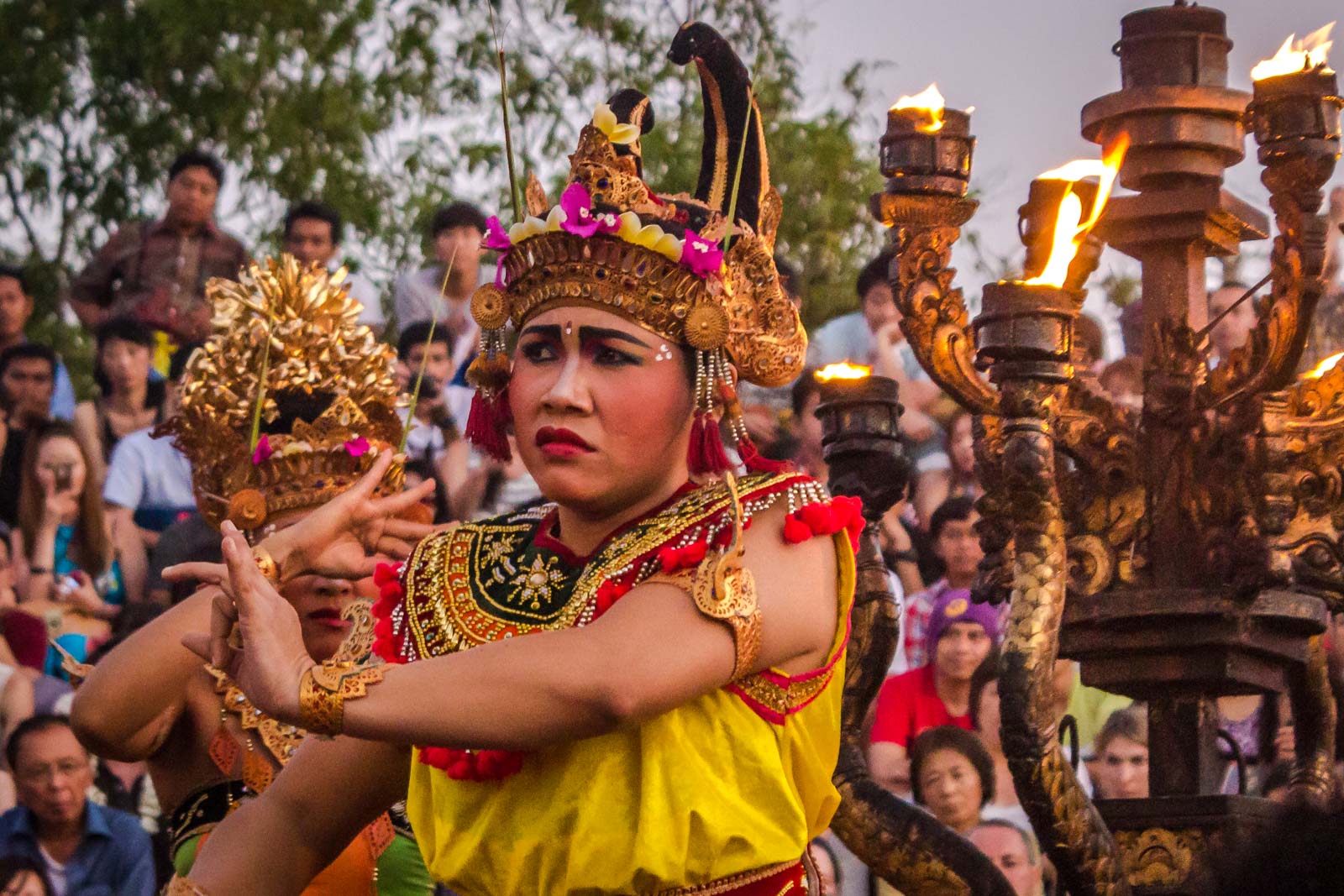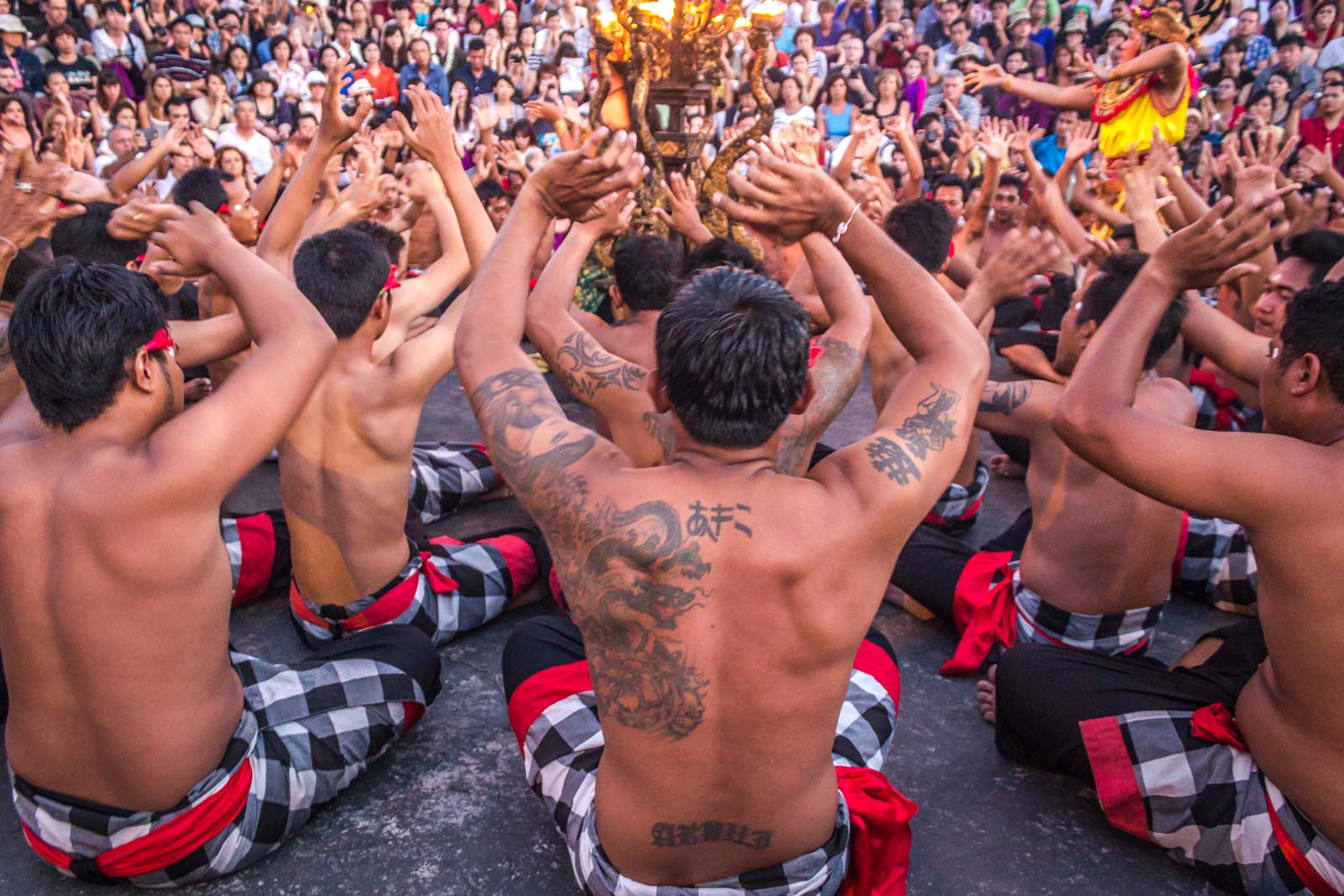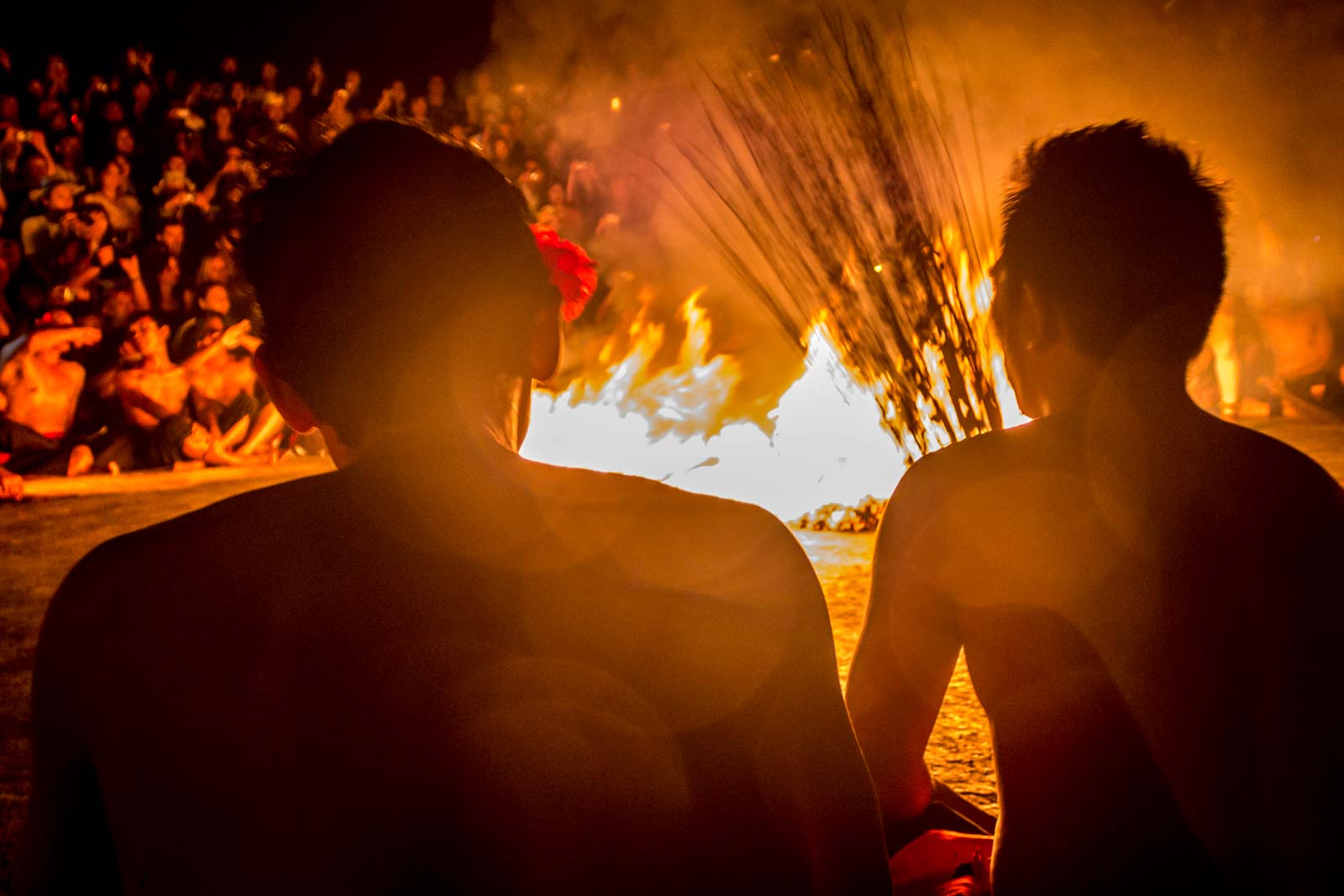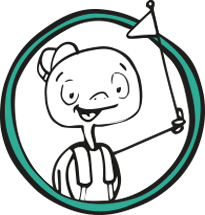 Time Travel Turtle was a guest of the Indonesian Ministry of Tourism but the opinions, over-written descriptions and bad jokes are his own.