Last Updated on
Yakusuni Shrine and Yushukan Museum
They say it's the victors who get to write history. Obviously nobody told the Japanese.
While most of the world sees the Imperial Japanese as merciless invaders during the period of World War II, the country's largest war museum mixes the red and white of the national flag to use rose-coloured pigments to paint a very different picture.
Japan, if you are to believe the rhetoric, was trying to be liberator of Asia and was forced into the global conflict by a manipulative West who intentionally starved the country of resources.
It's no wonder so much controversy surrounds this site.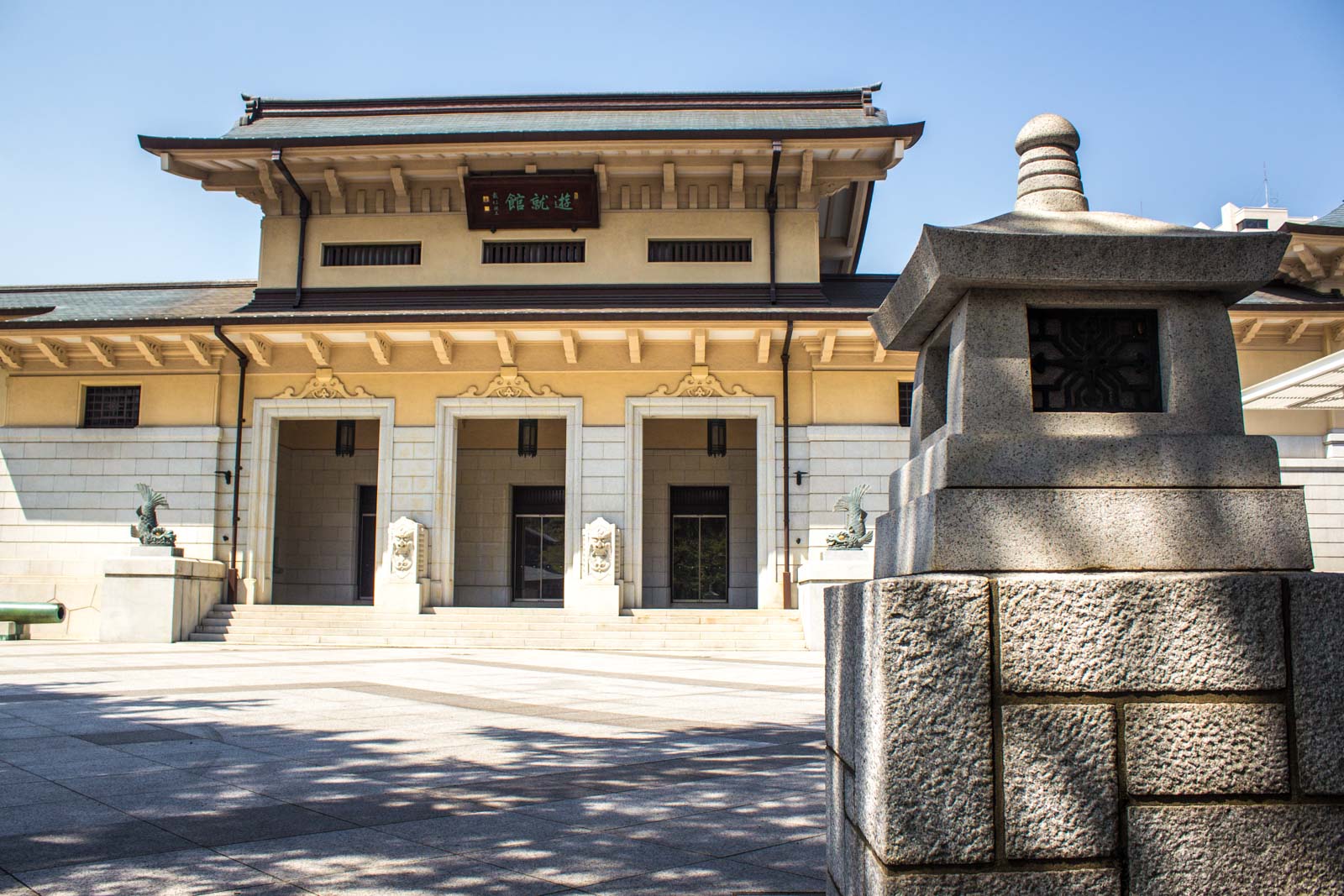 The Yushukan War Museum is part of the divisive Yakusuni Shrine in central Tokyo. The shrine itself honours more than 2 million Japanese who lost their lives in the service of Japan.
A war memorial should not aim to be controversial but the inclusion on the honour roll of people many consider to be war criminals has long been a point of contention and is raised again every time a politician visits the shrine.
Those who maintain the list of the dead argue that it is not for them to judge the actions of individuals but merely to record the fact they died while fighting for Japan. Those with a strong sense of justice see it otherwise.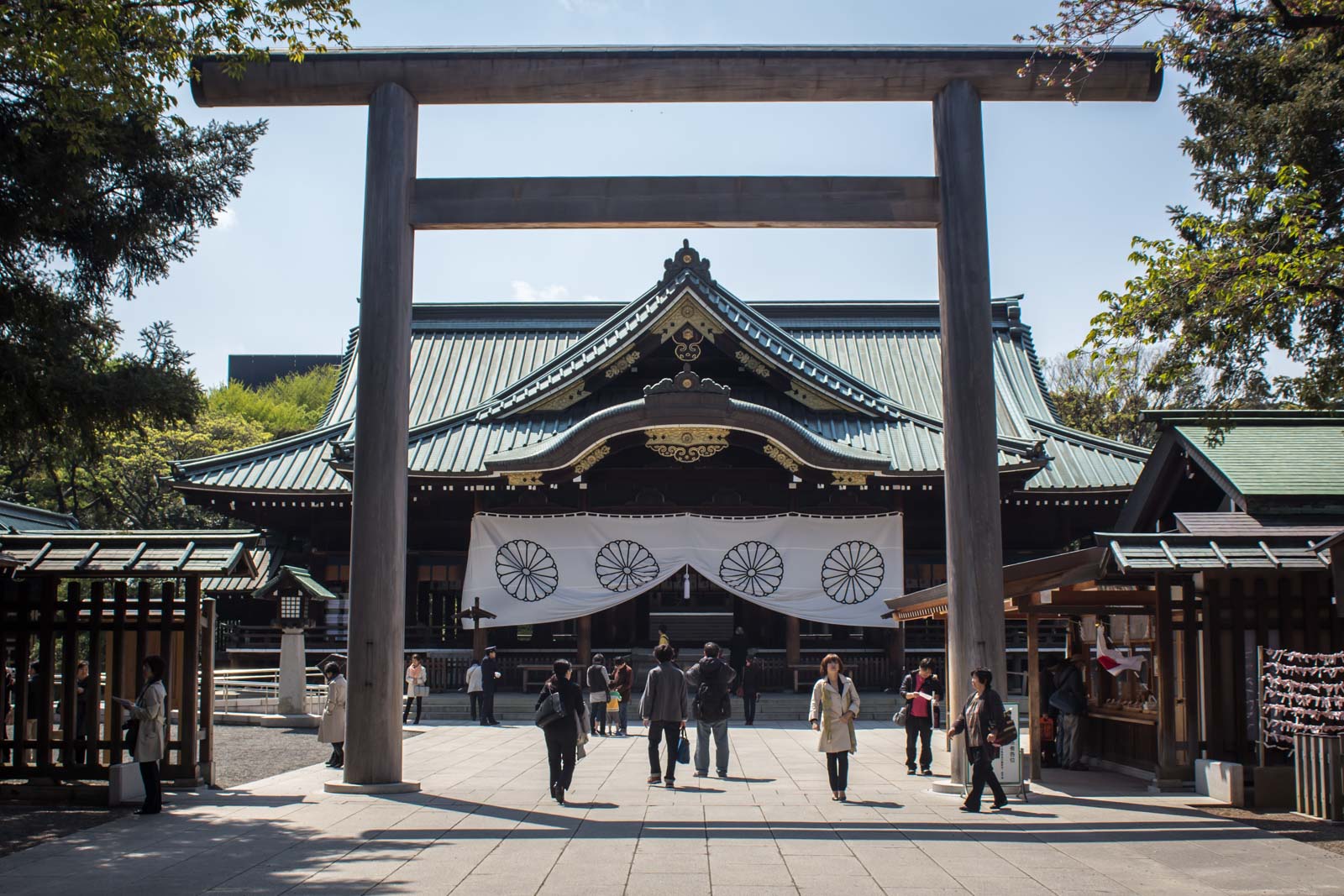 But the Yushukan Museum takes things a step further. It is presented as a factual account of Japan's war history but anyone with a basic knowledge of World War II would be able to see the revisionism within this military narrative.
I thought it might be interesting to break it down and do a quick analysis of the techniques that are used.
Language
Sometimes it's simply the wording.
For example, the Japanese never 'surrender', they always 'acquiesce'. They don't 'sign a truce', they 'prevent hostilities from escalating'.
Language can be a very powerful thing in war – sometimes as powerful as the weapons on the battlefield – and the museum knows how important this is in reshaping the story. Words come with their own connotations and it's important to harness them.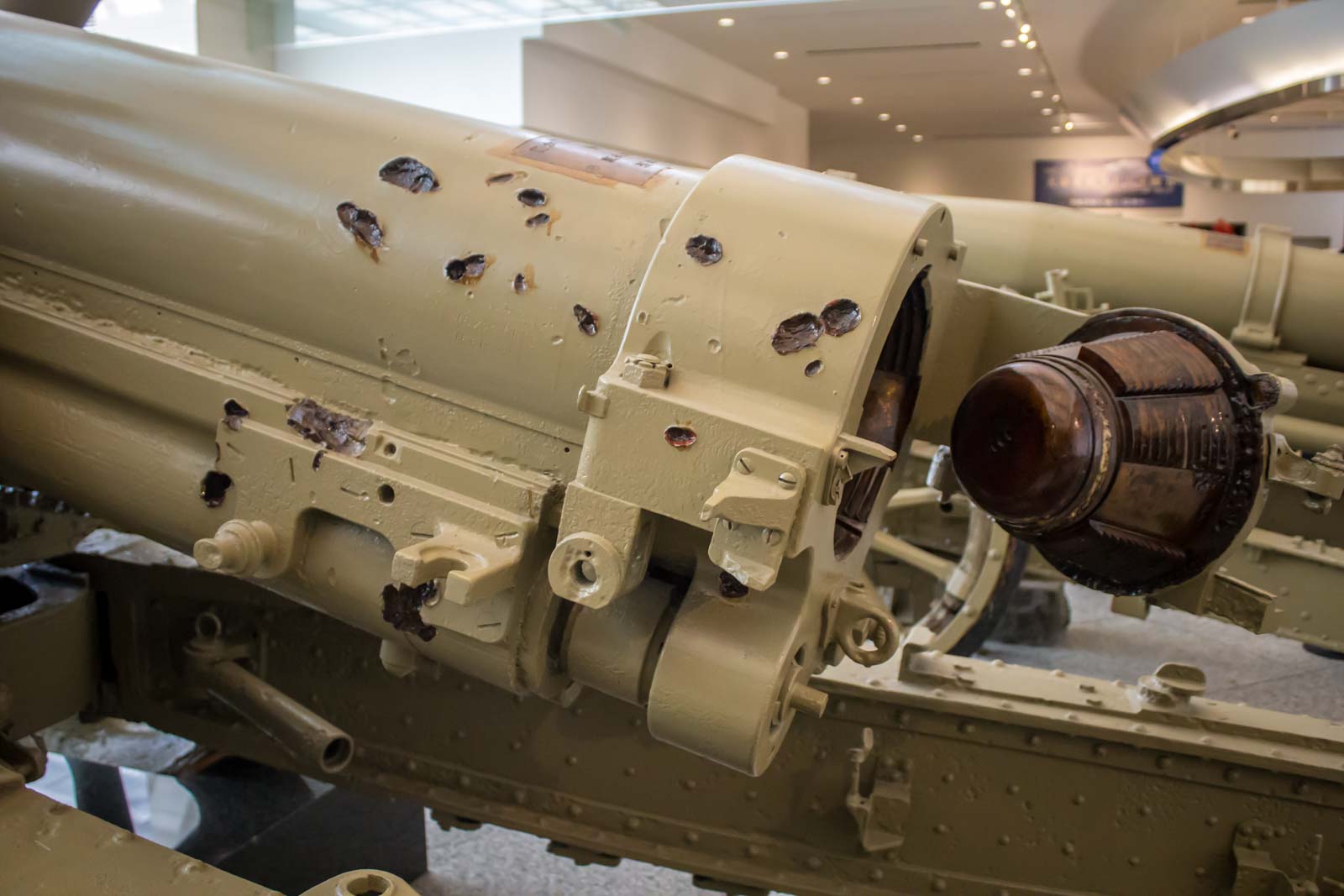 Support
When the aim is to convince visitors to the museum that what they're reading is accurate, it's important to have some independent sources to back up the story.
That might explain the display about one particular campaign that describes it like this: "Journalists representing the world's leading news agencies who travelled with the Japanese witnessed their bravery and tactical brilliance and praised them in detailed reports."
It reminds me of some of the things I read and was told during my trip into North Korea.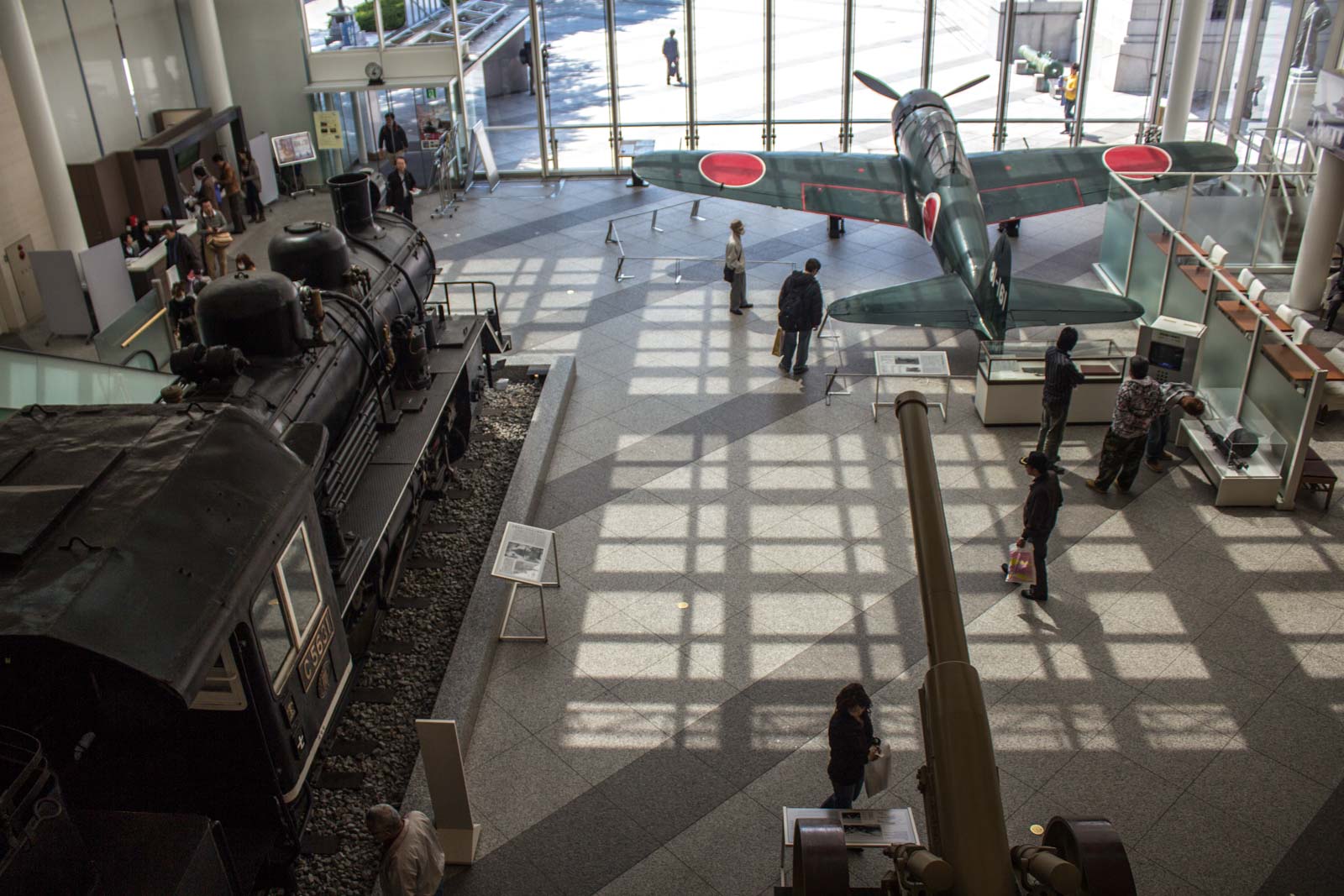 Reluctance
The whole narrative at the Yushukan Museum is centred on the idea that the Japanese were not aggressors and their actions were either necessary or for the good of Asia.
Welcome to the exhibition entitled: "Japan's quest for avoiding a war".
The entire room is dedicated to explaining in great detail (down to each individual date) how Japan was extremely reluctant to get involved in World War II and offered many compromises to avoid it.
According to this version of events, the US and the allies forced them into it by cutting off supply lines and depriving Japan of resources that were needed to feed the people and keep the economy going. The allies also manipulated Japan, apparently, into firing the first shot so they would look like the antagonists.
Focus
The museum is relatively large with 19 exhibition rooms spread over two levels. But there still isn't a lot of space to tell the entire story of Japanese military history and also have a particular focus on the Second World War.
Decisions have to be made about what to focus on – what to leave in and leave out.
It's with this in mind, that there is merely half a sentence referring to that 'little incident' that happened at Pearl Harbour on December 7, 1941. US President Franklin D Roosevelt called it "a day which will live in infamy", but the Japanese just lumped it into the same paragraph as their campaigns in Singapore, Malay and Burma.
It gets one more reference in the museum on a small display which describes it as a successful mission.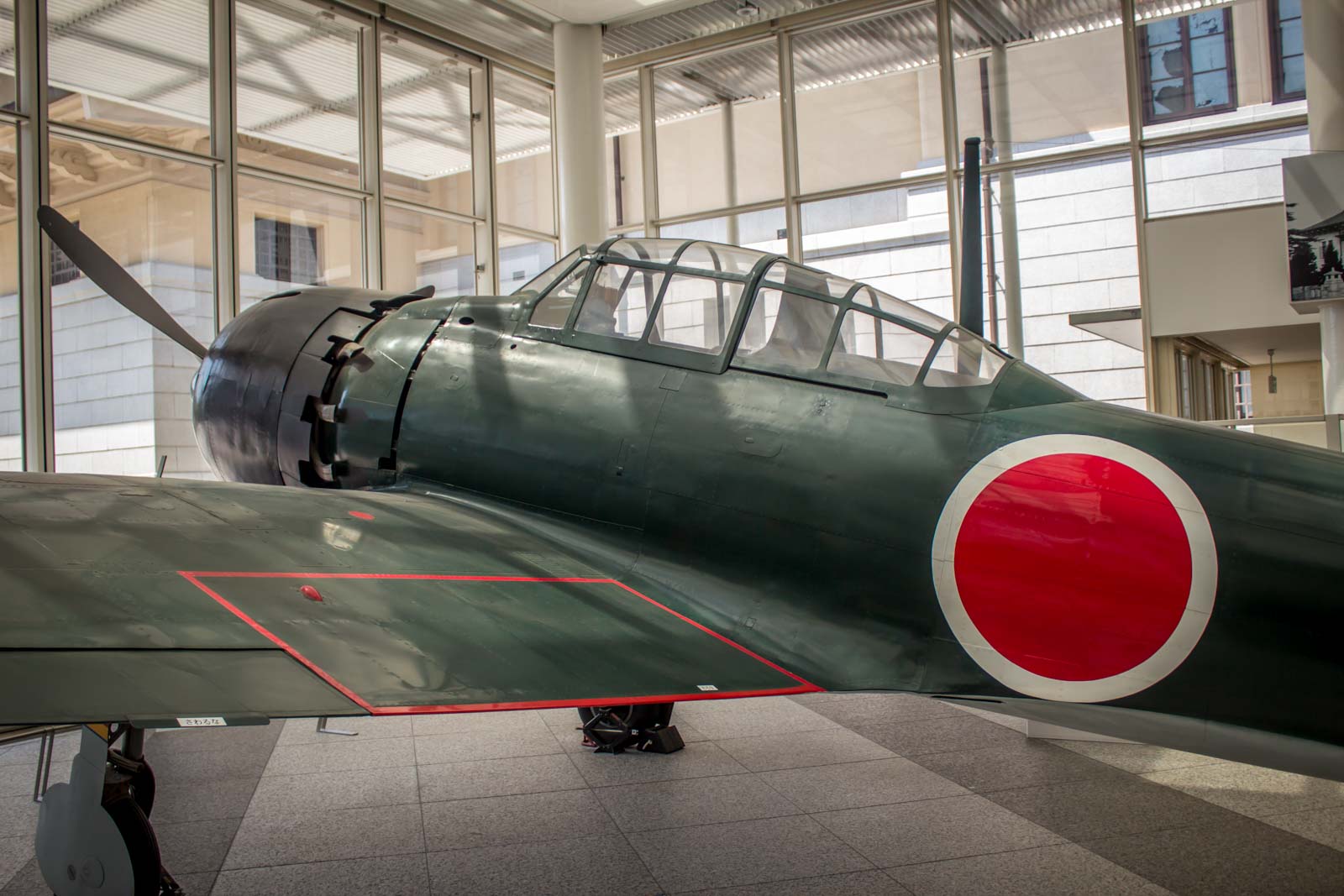 Humanity
There are certain things the museum can't deny – and one of them is that Japan did not win World War II. So, as the 'history lesson' turns to this part of the chronology, the stories become more human.
They start to look at the personal bravery of people like the kamikaze suicide bombers and the horrors of the soldiers on the battlegrounds across Asia.
One large display emotionally talks about the "unspeakable human miseries" of Japanese soldiers withdrawing from Burma. It, of course, does not mention the tens of thousands of allied prisoners of war who died under Japanese control while building the railway from Thailand to Burma to get the soldiers and supplies there in the first place.
In some ways, you can't begrudge a country for prioritising patriotism. War memorials should be places where the dead are respected and it's probably appropriate that the small details of what they had to do on the battlefield stay there. That is not the same as a complete whitewashing of history, though.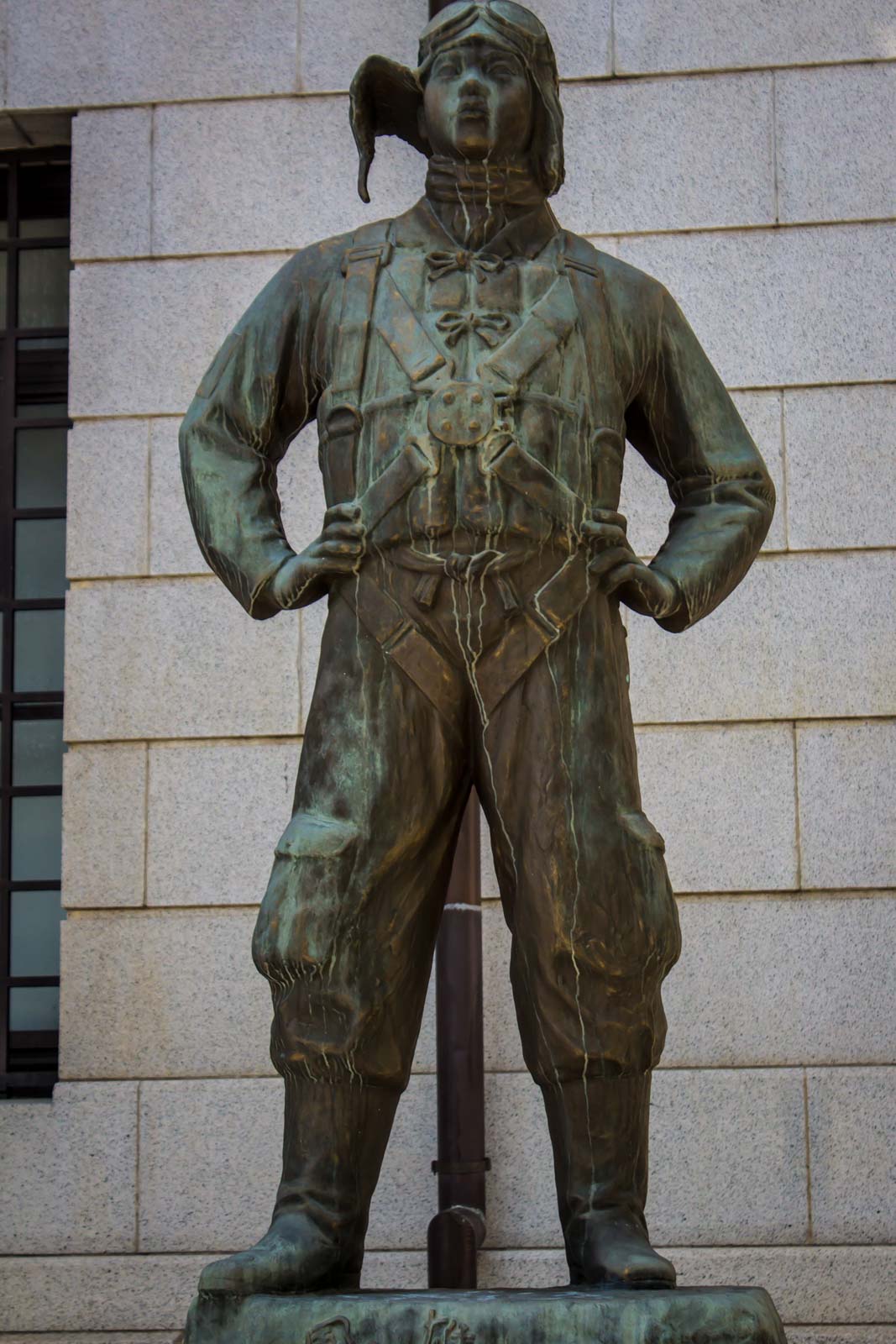 You get the sense that there's an element of resentment in all of this.
Japan became a global pariah after the Second World War. It was neutered by the international community, which turned on it and effectively banned it from having a functioning military.
Here, in a building next to a shrine in the centre of the capital, Japan gets its release and its chance to say everything it ever wanted about those days.
The sun is always rising on Japan… if it says so.
Tokyo is a huge city and there are lots of different areas you could stay in. For tourists, though, I would recommend either around Tokyo station or around Shinjuku.
Around Tokyo station
If you're looking for a budget option, you can get comfortable dorm beds at the great
Wise Owl Hostel
or the modern
Hostel Den
.
Tokyo is an expensive city but
APA Hotel Ginza-Takaracho
is a great price for a nice and convenient option near the station.
For a very trendy modern hotel close to the station, I think you'll like
The Gate Hotel Tokyo by Hulic
.
And for one of the best hotels in Tokyo, I would recommend
The Peninsula
.
Around Shinjuku
There are a couple of great budget options here, with good dorms beds at the cool
Imano Hostel
and the modern
UNPLAN Shinjuku
.
For an affordable hotel, a good option in central Shinjuku is
IBIS Tokyo Shinjuku
.
If you're looking for a cool design hotel, then
Bespoke Hotel Shinjuku
is a great choice.
And for a luxury stay, you can't go past the gorgeous
Park Hyatt
.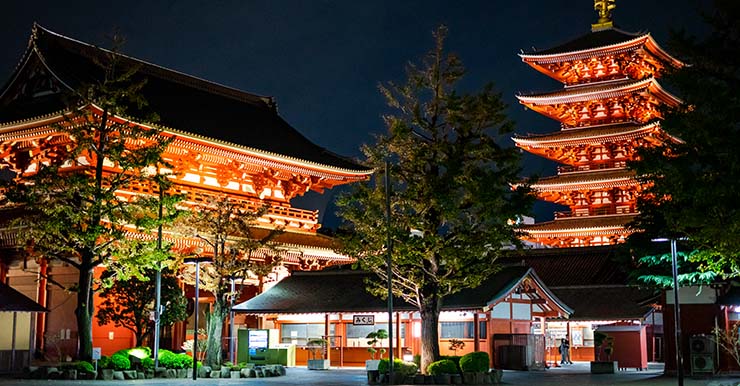 WANT TO KNOW MORE ABOUT TOKYO?
Let someone else do the work for you:
You may also want to consider taking a tour in Japan, rather than organising everything on your own. It's also a nice way to have company if you are travelling solo.
I am a 'Wanderer' with G Adventures and they have great tours in Japan.
You could consider:
When I travel internationally, I always get insurance. It's not worth the risk, in case there's a medical emergency or another serious incident. I recommend you should use World Nomads for your trip.