Last Updated on
The temples at Abu Simbel, Egypt
The Abu Simbel temples are one of the highlights of Egypt – for both the incredible Temple of Ramses II and the story of Abu Simbel's relocation.
In the early 1800s, there was a little boy who used to play in the sands around his remote desert home. As the winds continually shifted the dunes, sometimes a piece of stone, carved and decorated, would be revealed.
One day when a Swiss explorer was in the region, the little boy led him to this stone because he thought he may be interested.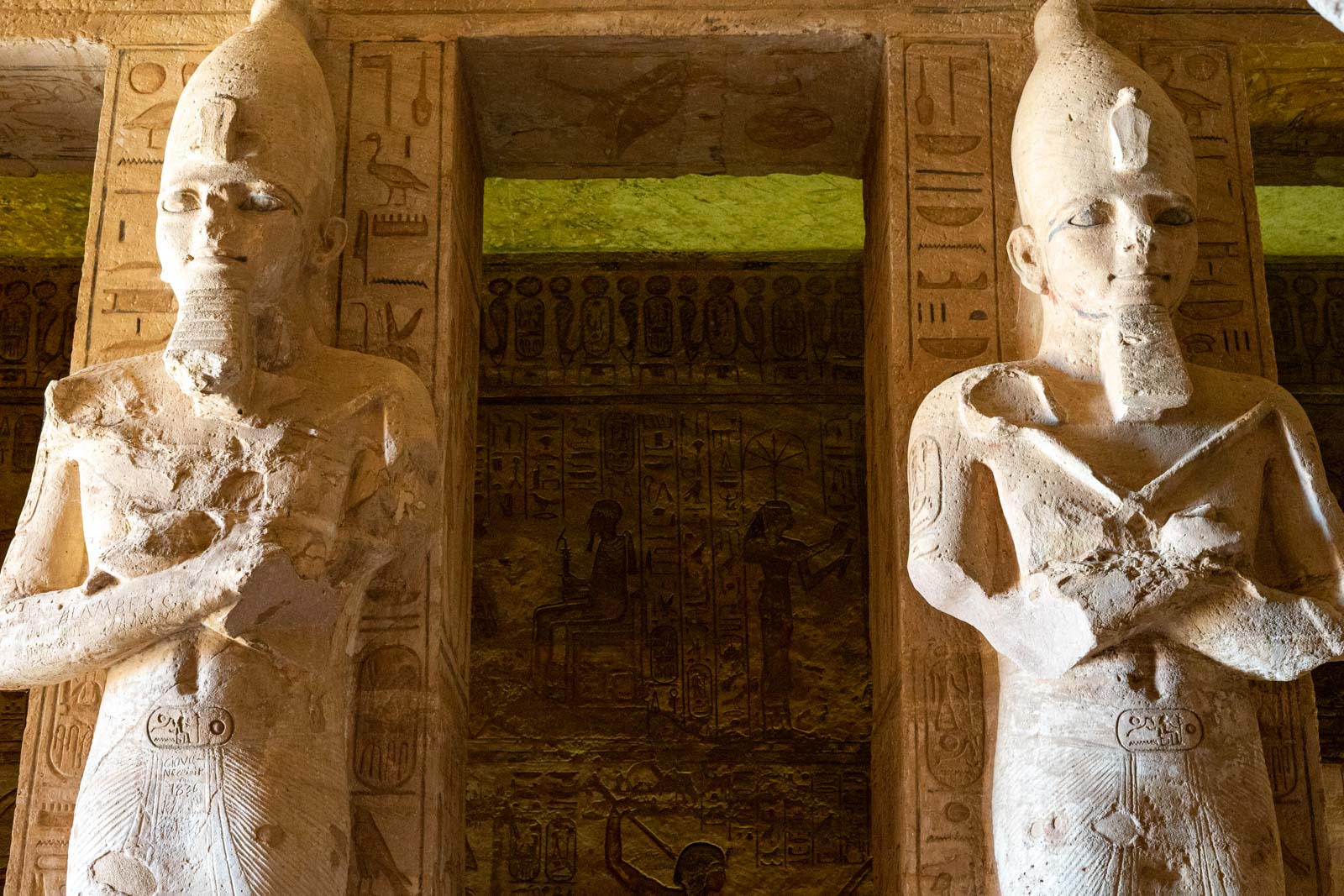 As it turned out, what the little boy had found was actually the top of one of Ancient Egypt's greatest temples that had been covered by sand and lost thousands of years ago.
The boy's name? Well, it was Abu Simbel. And so that's what the explorer named this incredible site that is now one of the world's most important ancient monuments.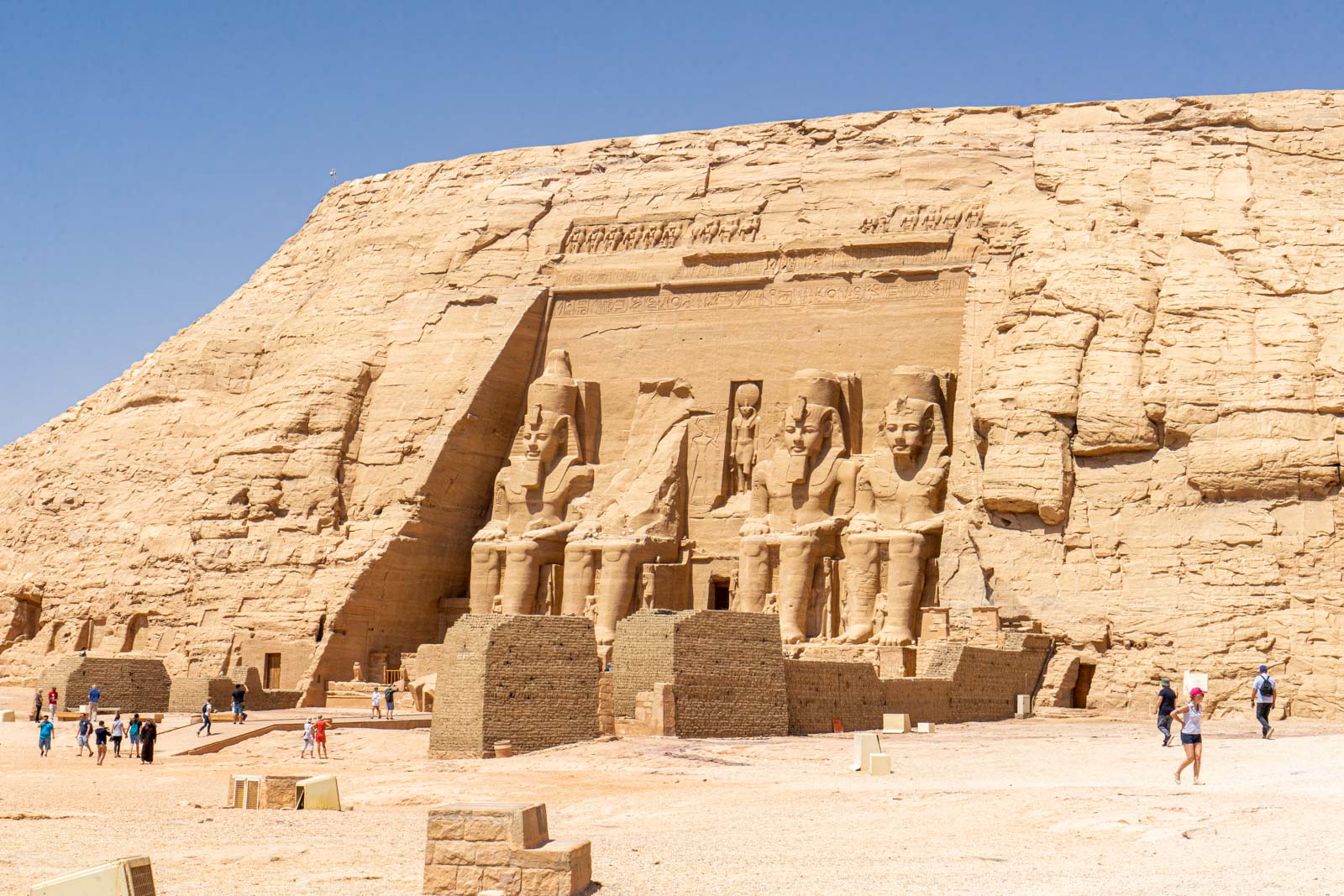 Abu Simbel may boast the name of a little boy. It may be the Swiss explorer Jean-Louis Burckhardt (who also 'discovered' Petra in Jordan) who is credited as rediscovering it. And it may be the Italian explorer Giovanni Belzoni who actually excavated the site.
But the story of Abu Simbel is really only about one man – Ramses II.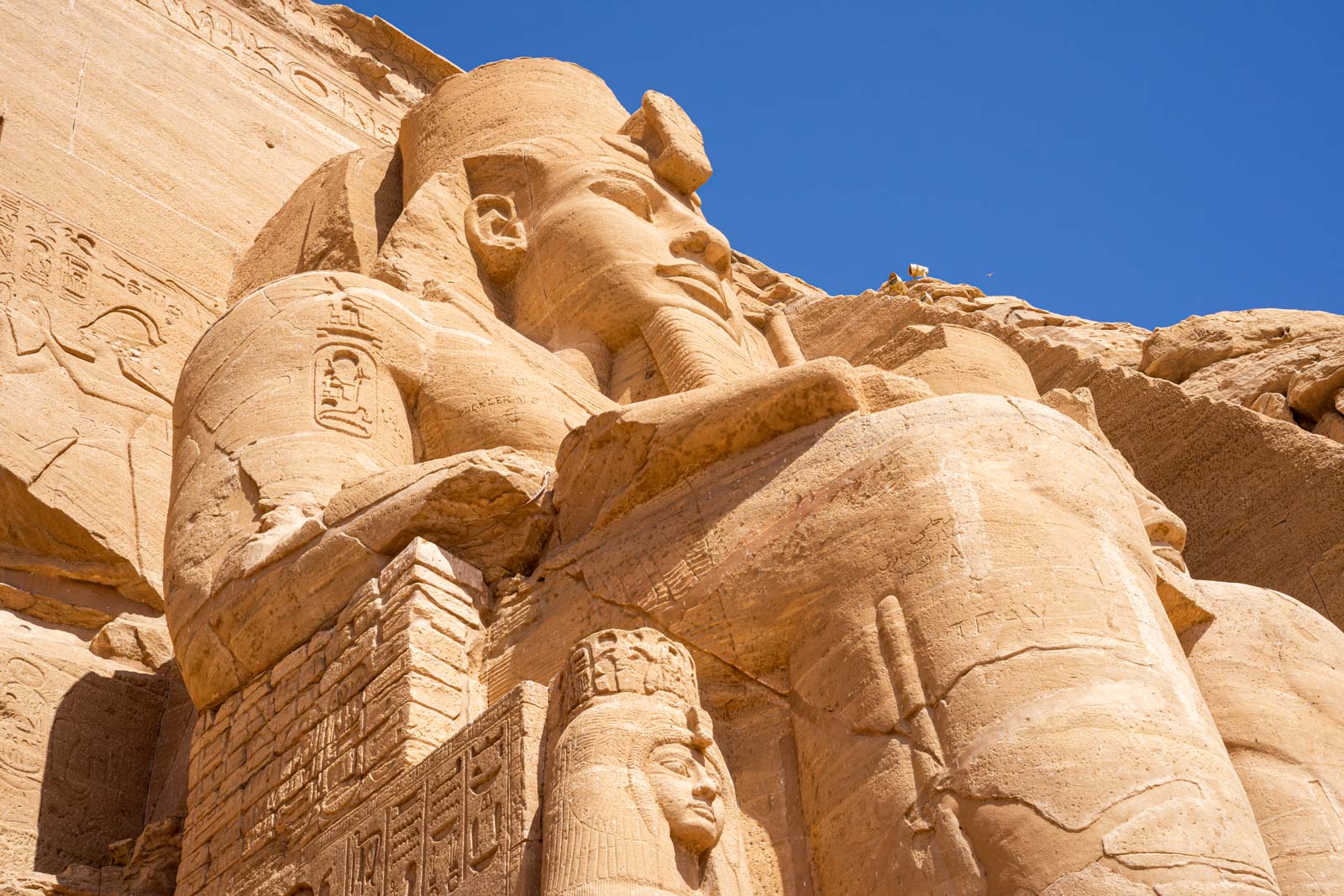 Ramses II was an Egyptian pharaoh who ruled about 3200 years ago, between 1279 and 1213 BC. He is widely considered to be the most significant king of the New Kingdom of Ancient Egypt and his legacy is everywhere.
(If you spot a statue of a king anywhere in the country that's taller than all the others around it, it's probably of Ramses II.)
Ramses II embarked on a massive building project during his reign and the temples at Abu Simbel were one of his greatest accomplishments.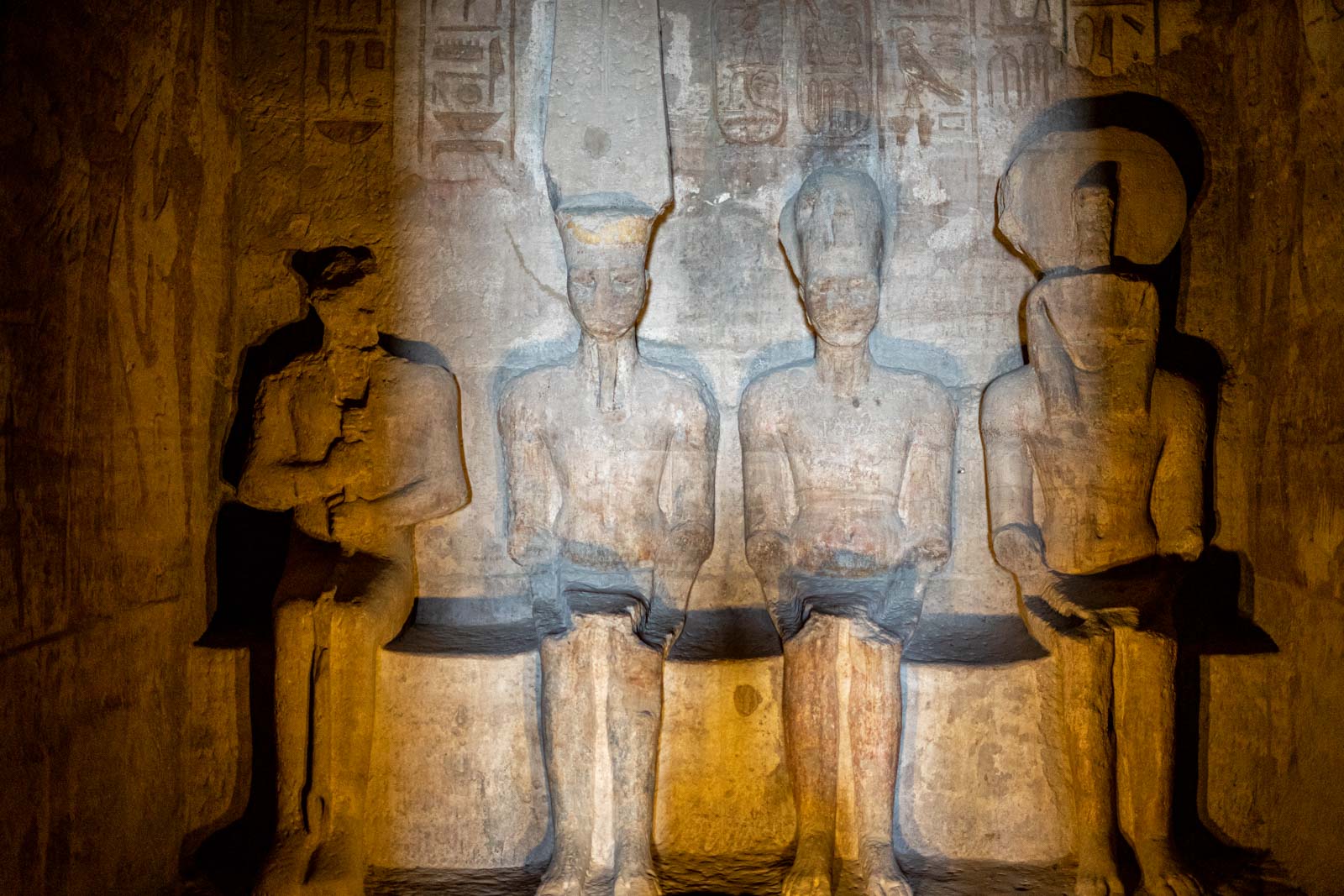 Under any circumstances, Abu Simbel would be significant, but what makes the site particularly noteworthy is how it ended up in this exact location. Because it was actually found by Burckhardt about 200 metres away.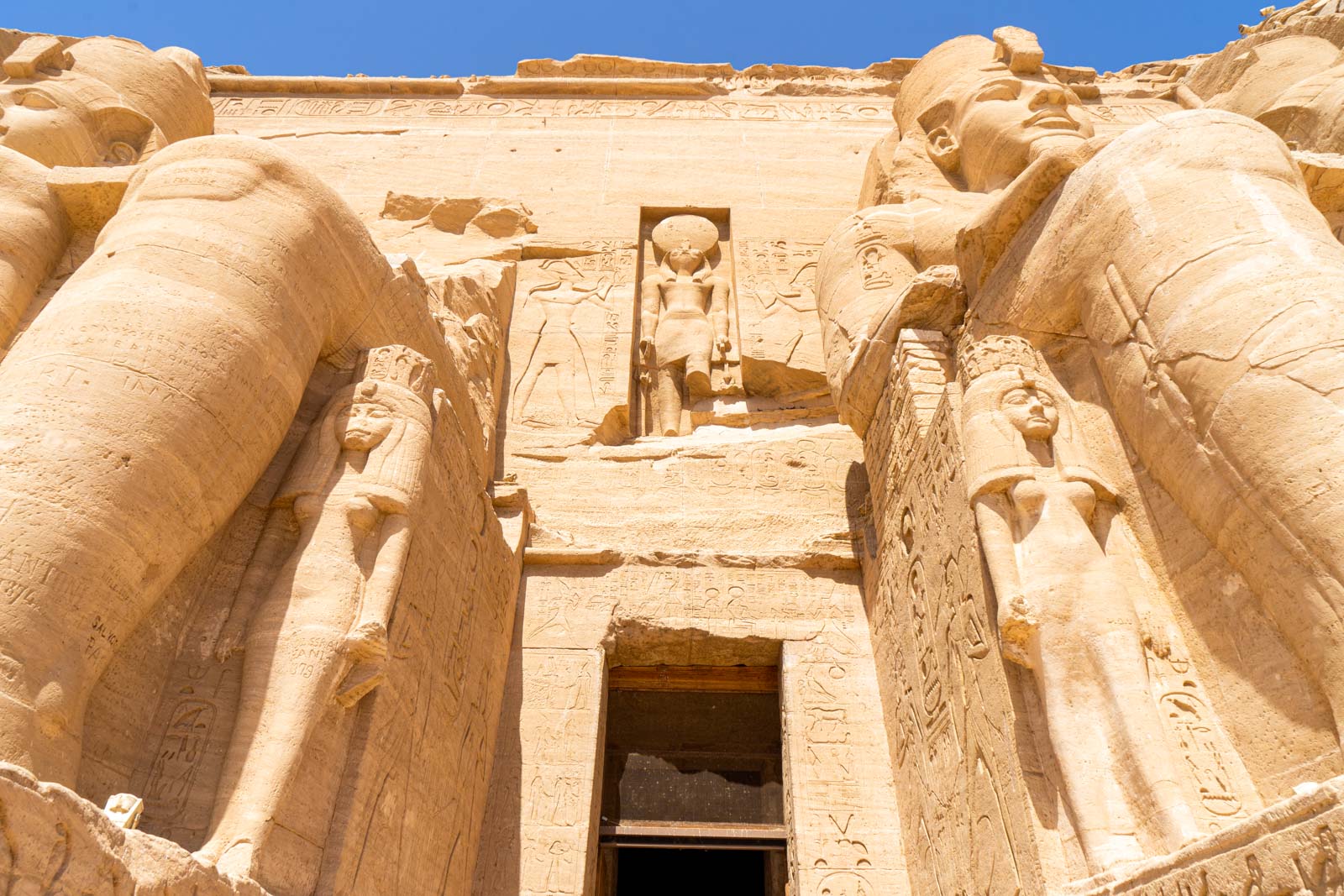 Abu Simbel was moved in the 1960s in order to save it from being submerged by the lake that the new Aswan Dam was going to create. It was an extremely complicated process that saw the temples at Abu Simbel cut into huge blocks of stone that were moved to the new location above the rising waters and then reconstructed.
The relocation was an engineering project that Ramsesses II himself would have been proud of (once he got over the shock of the modern equipment, presumably).
It was also a marvel of cooperation, with funding and expertise coming from more than a dozen countries. Organised by UNESCO, it is still probably the most impressive international operation to save a part of the world's heritage.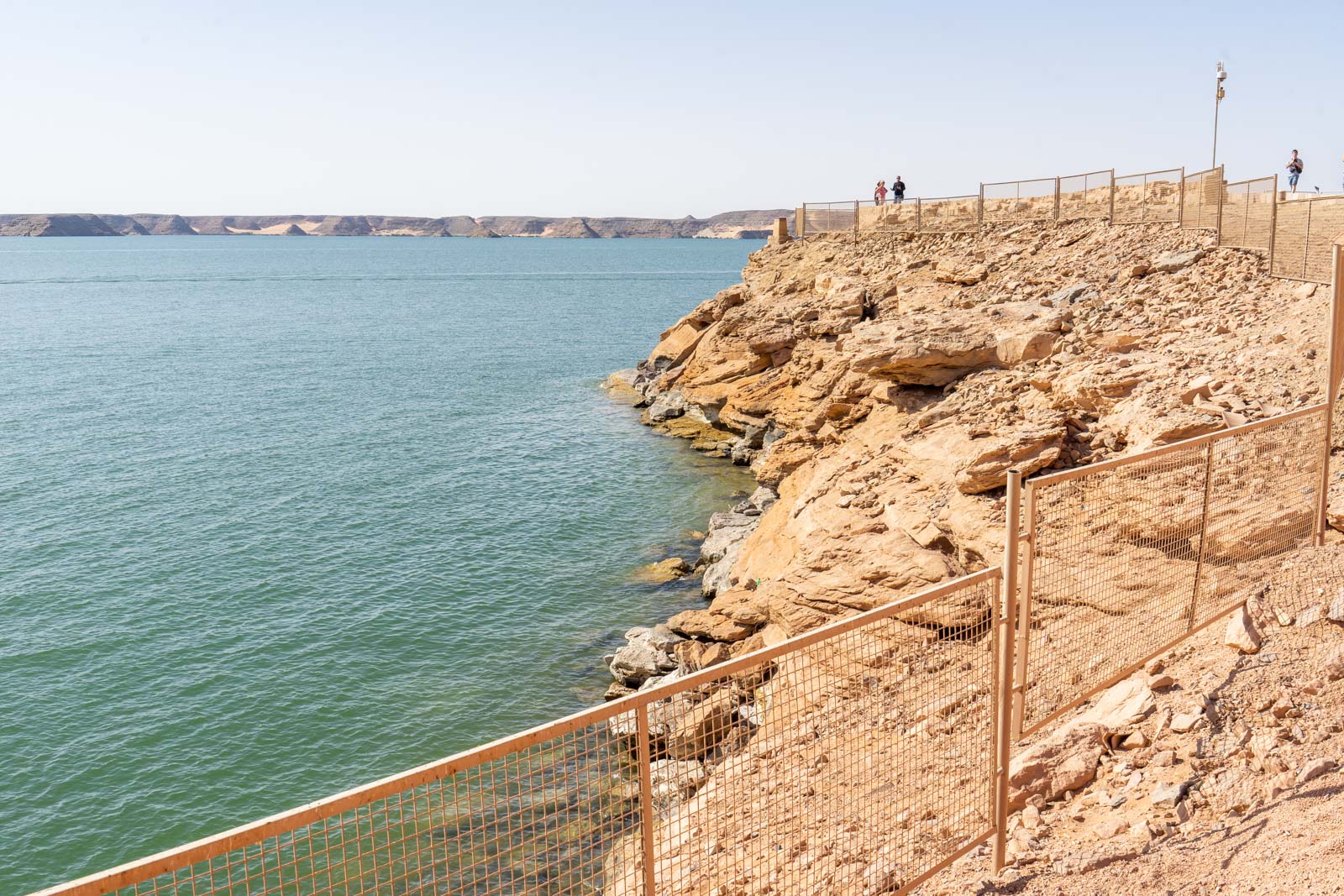 I'm visiting Abu Simbel as part of the Egypt Upgraded tour with G Adventures. With this particular tour, the visit is included with the itinerary (whereas with all the other G Adventures Egypt tours, it's an optional activity that you can choose to pay extra for).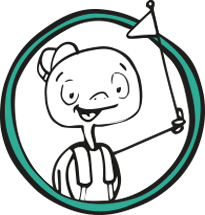 If you are ever faced with the question of whether it's worth the extra money to visit Abu Simbel, let me answer for you. YES!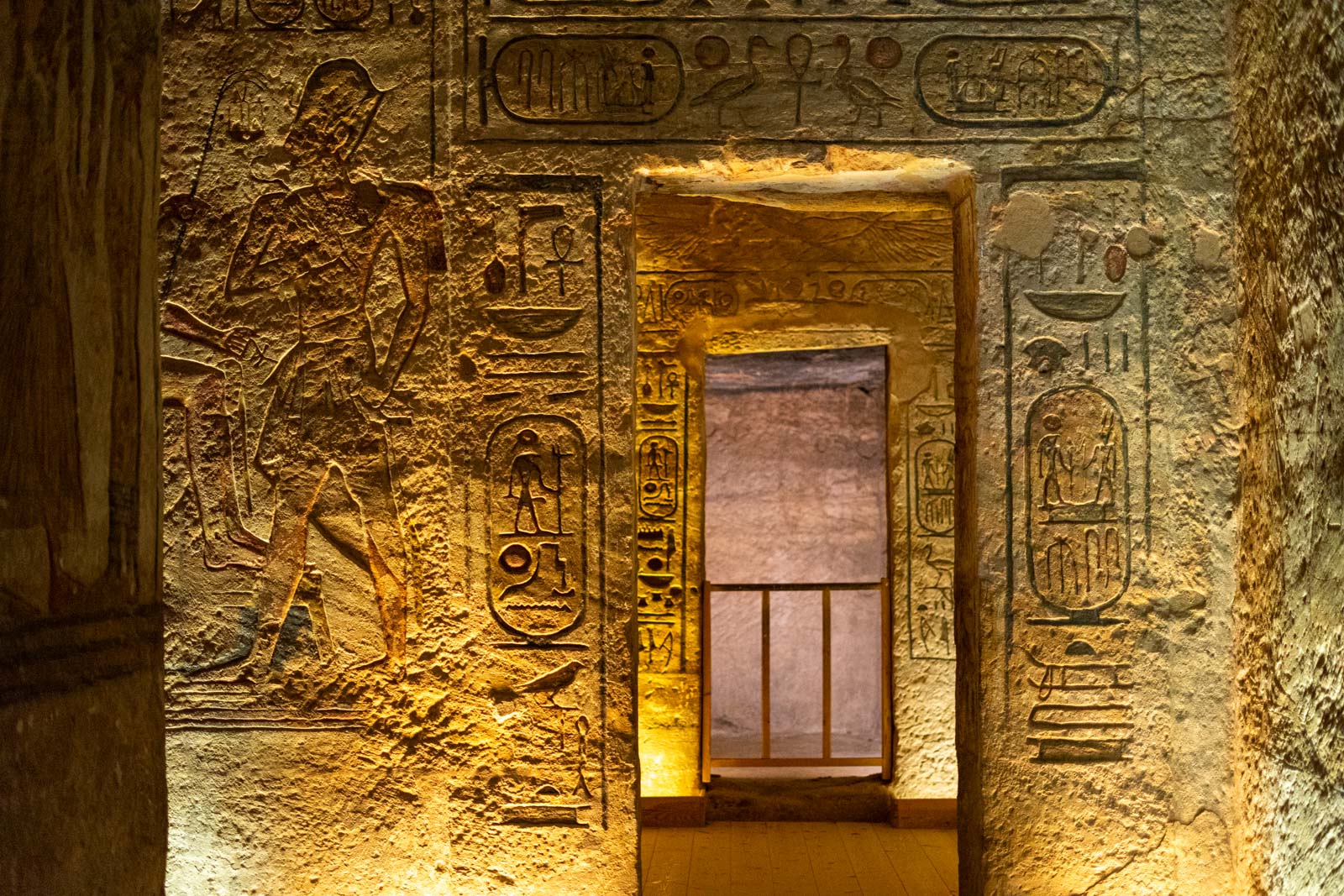 Abu Simbel is an incredible sight and one of the highlights of Egypt. While there are lots of ancient temples throughout the country, none of them looks like this. And, more importantly, none of them feels like this.
When I visit Abu Simbel, there are two moments that stand out as particularly special.
The first is that initial moment as I walk around from the rather bland rear of the mound that has been built to protect the reconstruction. Slowly, a pile of gravel moves out of sight and is replaced by the enormous facade of the Great Temple of Abu Simbel.
This is the iconic image you have probably seen before – the four colossal statues of Ramses II seated on thrones and staring out towards Nubia (modern-day Sudan), reminding all of his authority.
Seeing it for myself, taking in the scale of it, is more emotional than I expected, considering how famous this perspective is. But there's something animated about the faces that are looking back at me, as though the stone is almost conscious.
The second moment that is special for me is much later on – after I've been at the site for about two hours. This is when I am inside Abu Simbel's Great Temple and realise I am completely alone.
It was quite crowded when we first arrived because all of the tour buses from Aswan seem to come at about the same time. But the click-and-run tourists don't stay for as long as our G Adventures group and now there aren't many people left at the site.
(You can also read my story about the best things to do in Aswan.)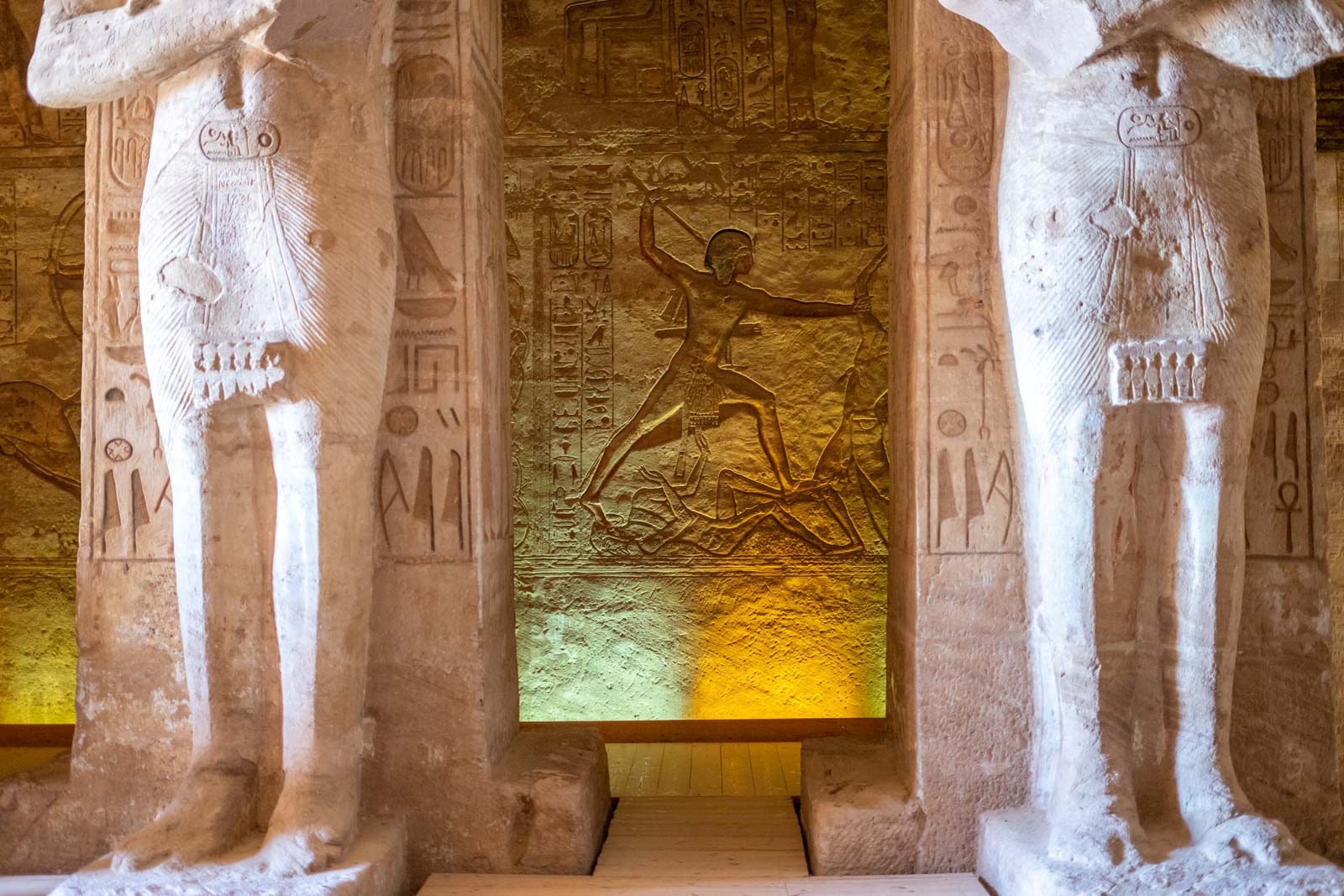 Inside, past the first large passageway lined by two rows of all statues, I stand in the central chamber. The walls are carved with scenes of battles, and worship, and other moments in the great king's life. The orange glow on the columns bring these painted figures to life.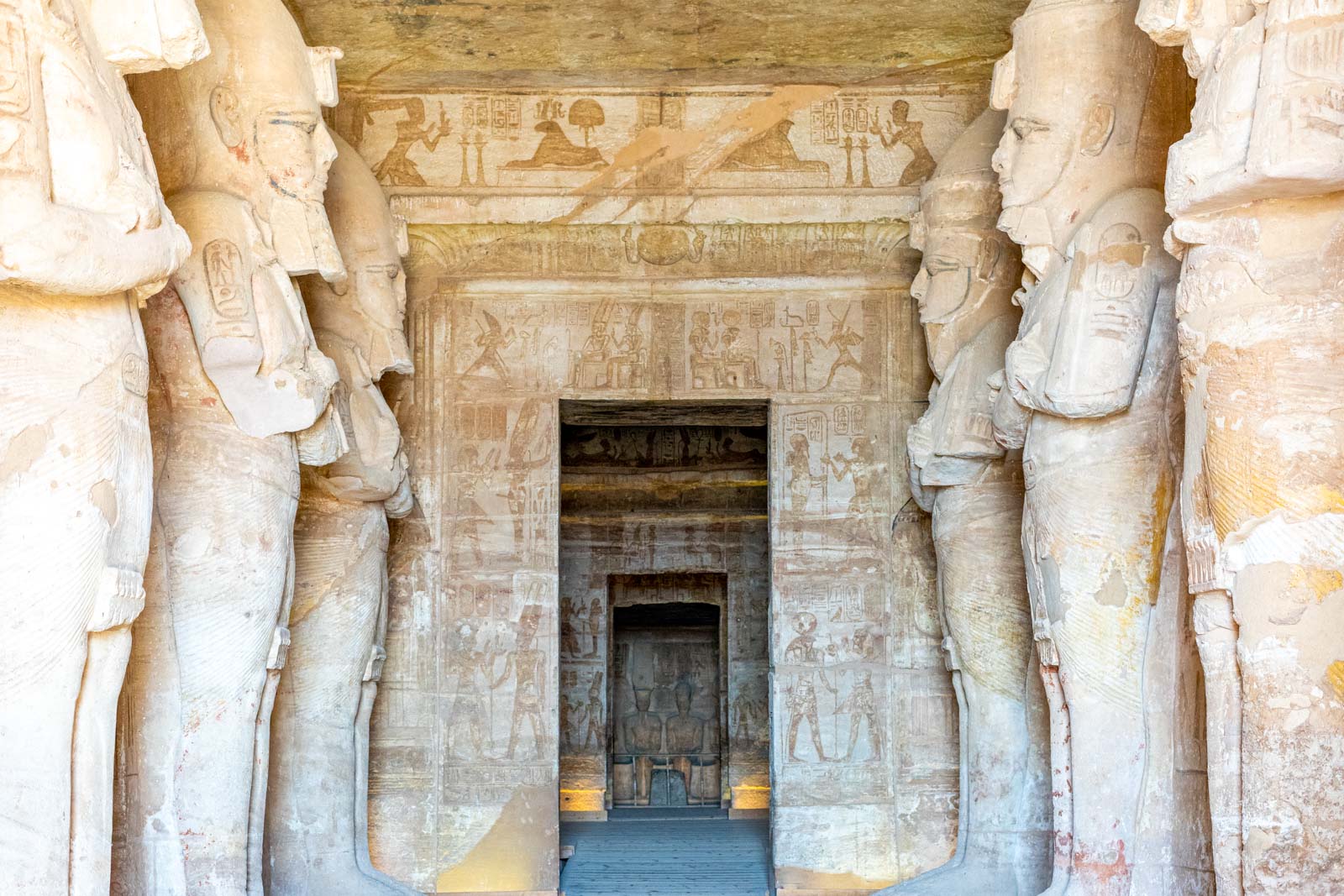 Alone inside one of the greatest Ancient Egyptian temples, one that was covered by sand and lost to man for millennia, one that united the international community in an effort to save it.
Abu Simbel is actually made up of two temples, known these days as the Great Temple and the Small Temple.
It's the Great Temple, also called the Temple of Ramses II, that gets most of the attention – and rightfully so. It is much more impressive both inside and out. The facade is enormous and there is a huge trove of bas-reliefs inside, with many more side chambers than the typical design.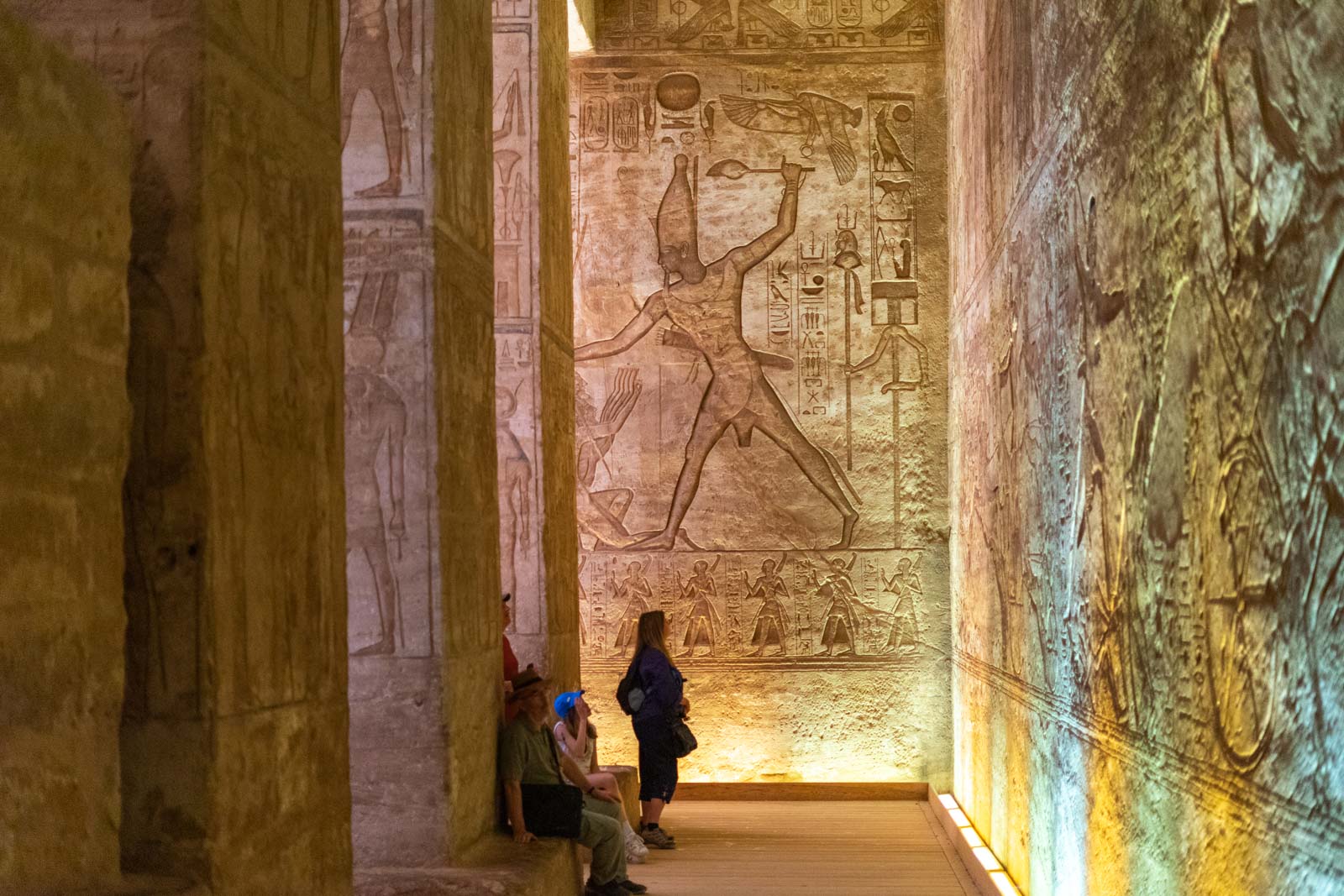 But the Small Temple is significant in its own way. While the larger of the two temples carved into the cliff is dedicated to Ramses II, the smaller one is in honour of his favourite wife, Nefertari.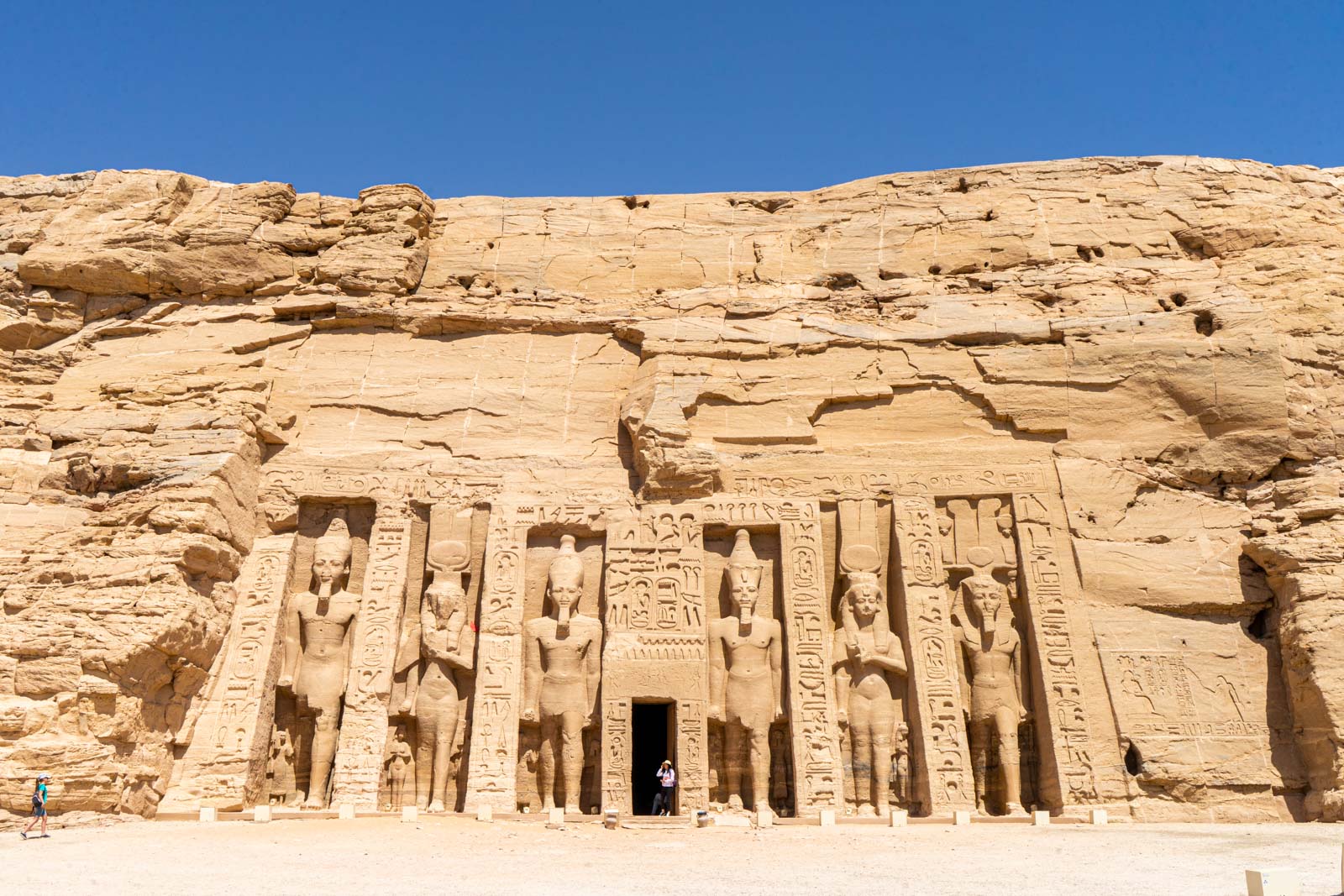 This was only the second time in Egyptian history that a temple had been built by a king for his queen (the first being for Nefertiti). The fact that it was done at all shows how important she was – and, presumably, how much he loved her.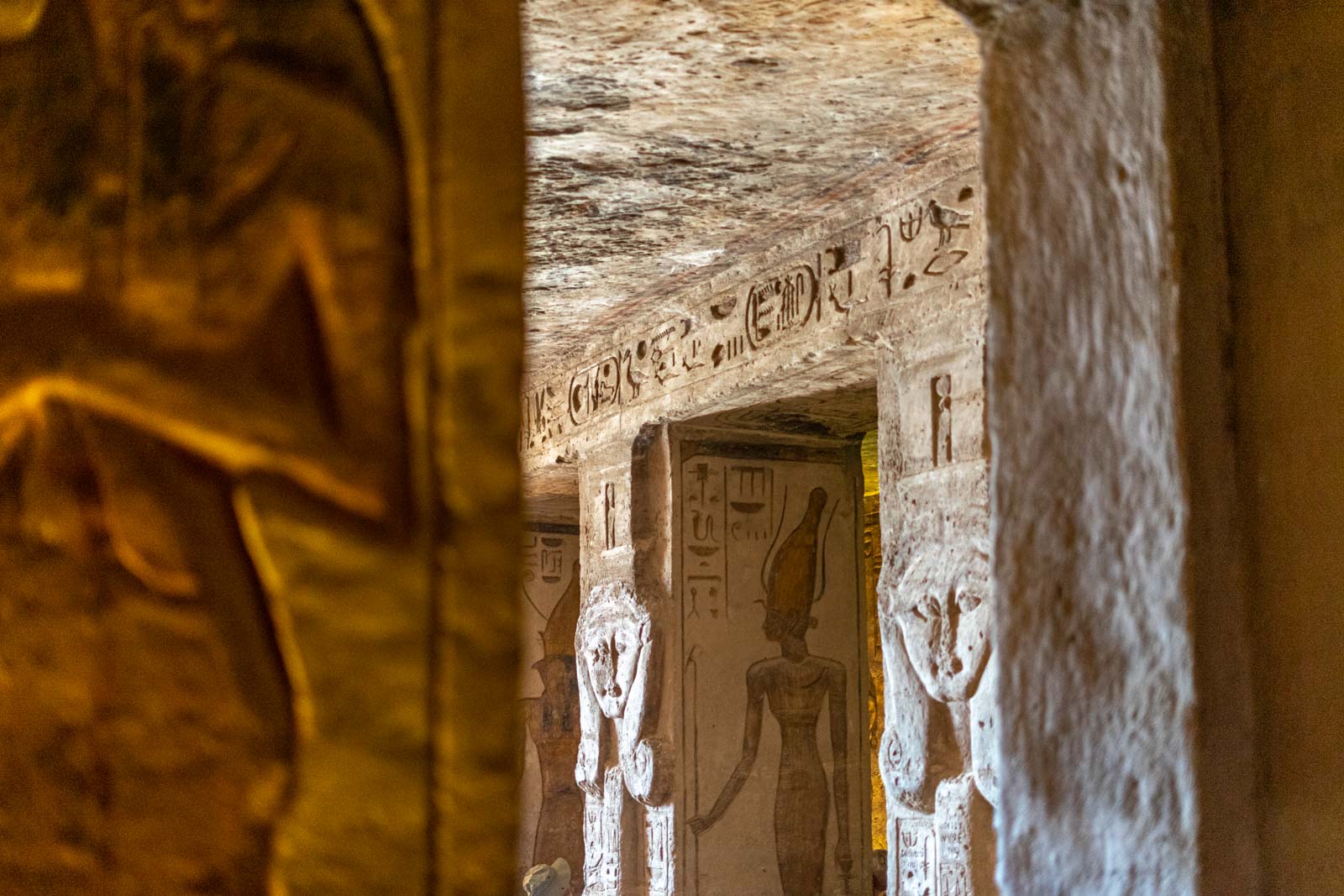 When you go inside and see the rich decorations painted on the walls, you can see the evidence of this adoration. It's an interior you would expect to see a pharaoh design for himself, a god on earth, not his consort.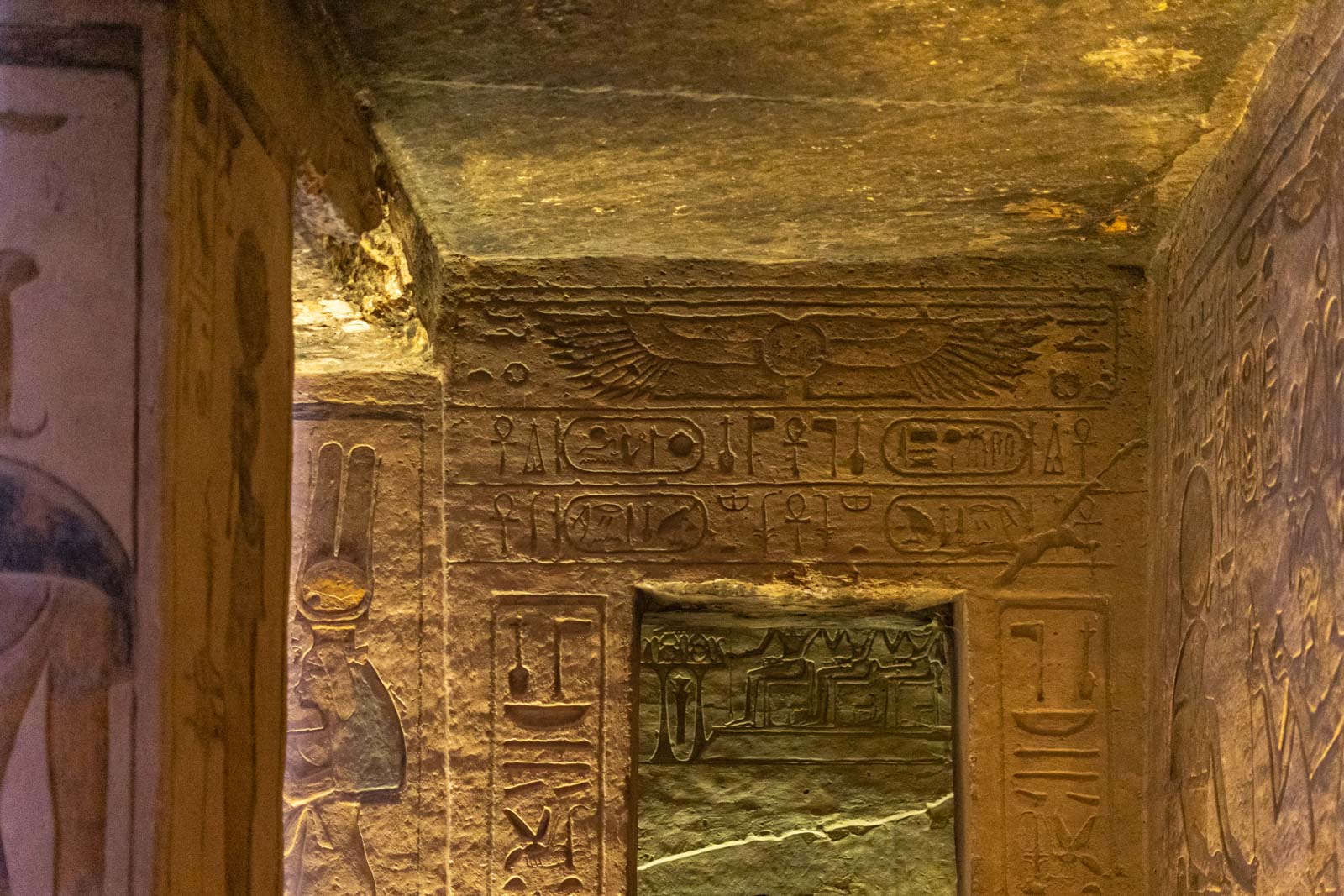 Seeing both of the temples at Abu Simbel gives you a full impression of the site and the virtue of the history. It's a reminder of why it was so important to save it from the dam waters.
In 1979, Abu Simbel was part of a collection of historic sites in southern Egypt that was designated as one of the first World Heritage Sites. (The listing is called 'Nubian Monuments from Abu Simbel to Philae' – and while Abu Simbel is the most impressive, I also really like Philae and recommend you visit it too.)
They were added to the World Heritage List because of what they represent in the history of Ancient Egypt and Nubia. But they also represent something more – an understanding of how important heritage is and how sometimes you need to make monumental actions to protect it.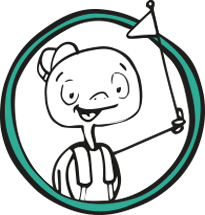 I travelled to Egypt with the support of G Adventures in my position as a G Wanderer. All the opinions expressed are my own – I truly believe G Adventures is one of the best tour companies that you can use for a trip to Egypt.
WANT TO KNOW MORE ABOUT EGYPT?
Let someone else do the work for you:
You may also want to consider taking a tour of Egypt, rather than organising everything on your own. It's also a nice way to have company if you are travelling solo.
I am a 'Wanderer' with G Adventures and they have great tours of Egypt.
You could consider:
When I travel internationally, I always get insurance. It's not worth the risk, in case there's a medical emergency or another serious incident. I recommend you should use World Nomads for your trip.