Last Updated on
Stoclet House, Brussels, Belgium
It's unfortunate, I feel, when somewhere has been listed as a World Heritage Site but the public has no access to it. What is the point of including it on the World Heritage List?
Yes, it's partly for protection and I appreciate that this purpose can be served without it being accessible. But surely it is also about presenting a compendium of human history that we all can learn from.
That's why I am so disappointed with the Stoclet House in the Belgian capital, Brussels. Although, I'm worried that is not the right reaction.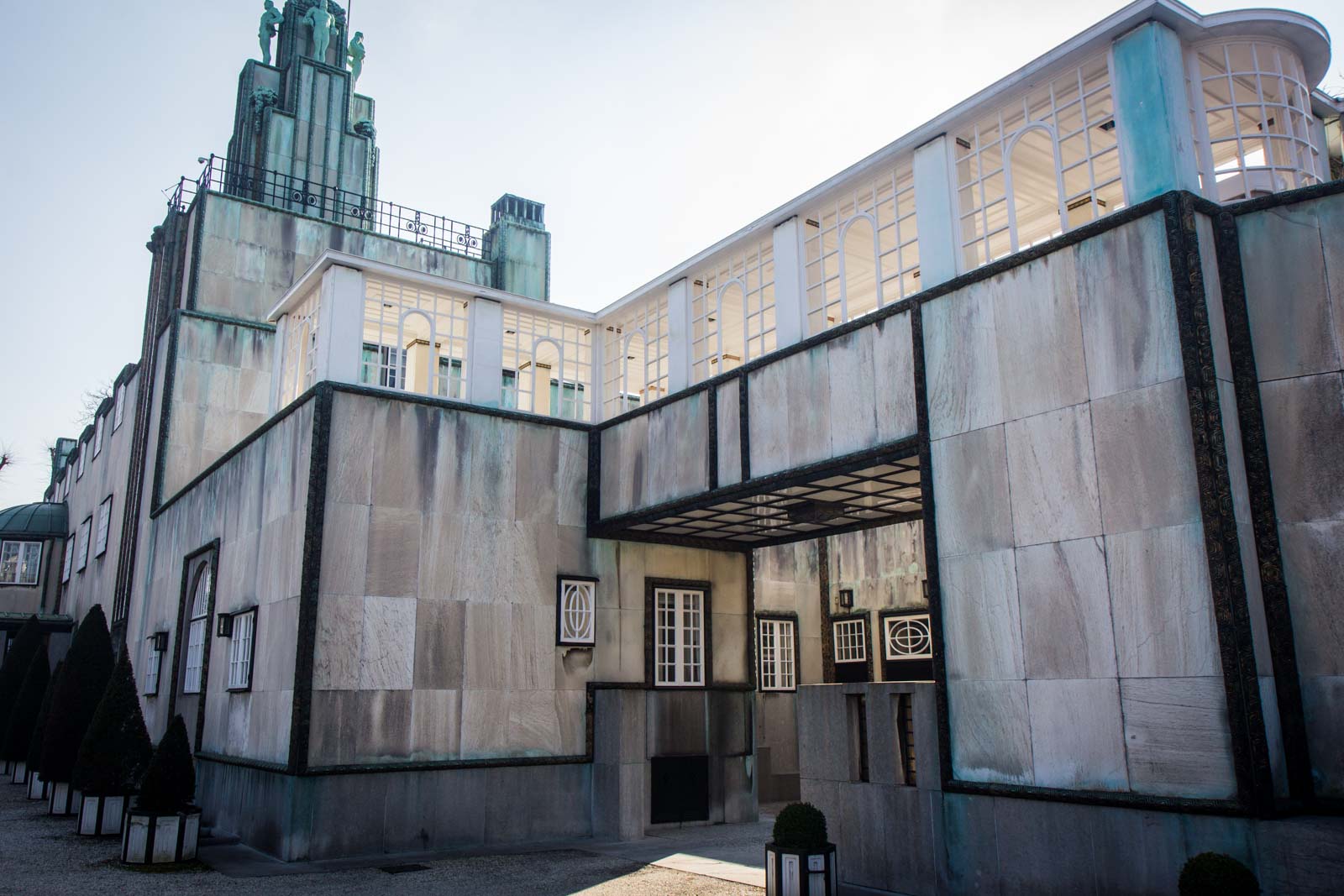 The Stoclet House was always private. It was the home of a rich banker and art collector called Adolphe Stoclet who commissioned it in 1905.
According to records, he didn't care how much it cost and he gave the architects complete artistic freedom. It took six years to build the house and when it was finally finished in 1911 what had been created was a design that would inspire a new movement in architecture.
I peer through the exterior fence and try to get a good look at the house. It's certainly not your average residence.
Not only is it impressive in its size, but there are obvious features out of the ordinary. The covered passageway from the street to the front door; the semi-cylindrical shape covered in windows extending from a wall over two levels; a high tower rising above the roof with statues on each of its four sides.
Poking my camera lens between the bars of the fence, I take a few photos of these features. It's the closest I'm going to get. And it certainly doesn't do the Stoclet House justice.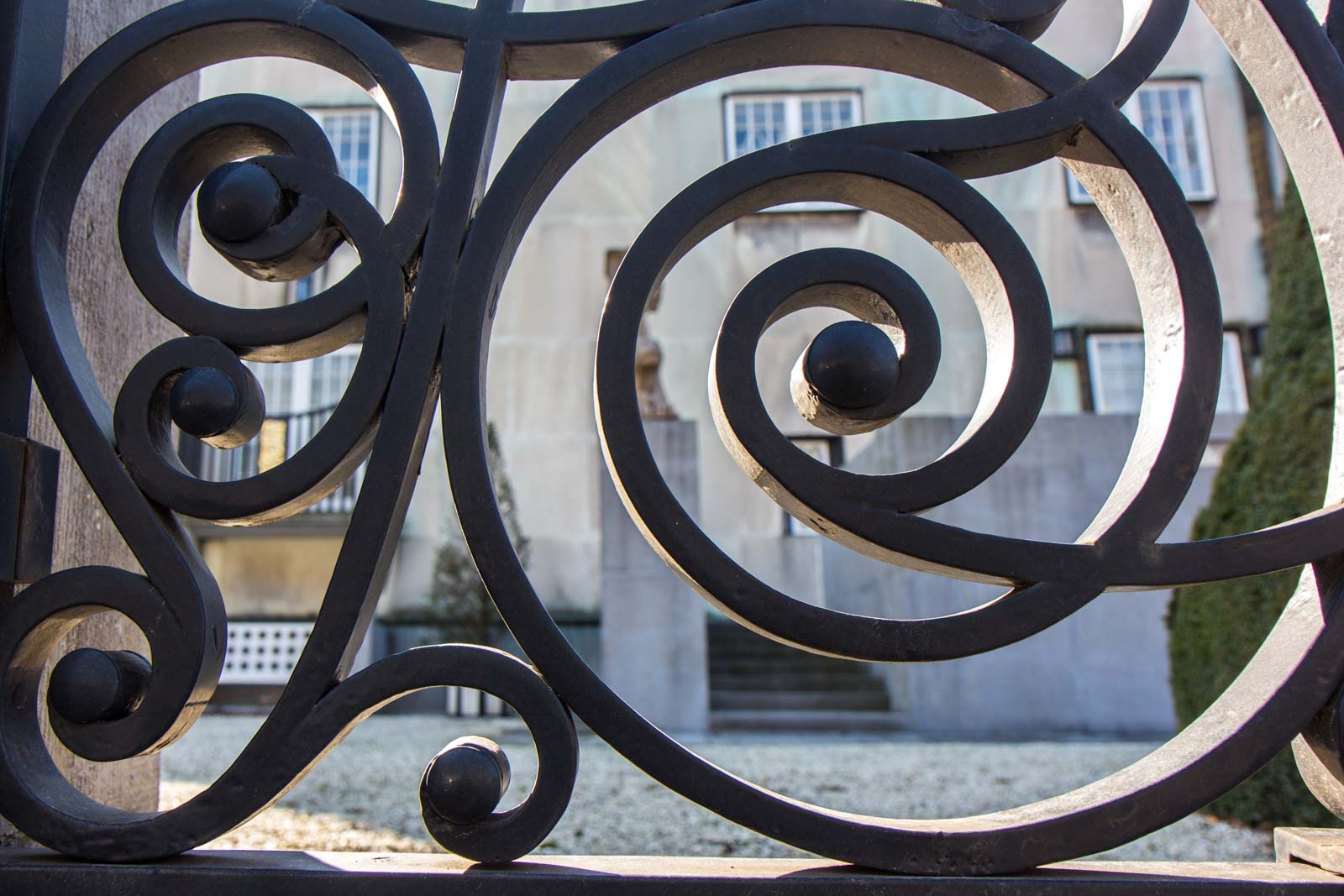 The outside of the building shows an 'austere geometry' that marks a turning point in Art Nouveau and plays a large part in a shift in architectural styles towards Art Deco and Modernism. But you really need to see the combination of the exterior and the interior to understand the genius of this place.
The aim (and they succeeded) of the people who worked on the Stoclet House was to create what was known as 'Gesamtkunstwerk' which means (in the wonderful German way of just mashing words together to make a new one) a 'total work of art'.
To achieve this, a large number of artists worked on different parts of the house, combining their talents and their styles to create a complete masterpiece. A work which is greater than the sum of its parts.
There was a common thread to the creative direction of the artists and architects, though. They were all working under a movement known as the 'Vienna Secession'.
The fixtures, the furniture, the appliances, the flower beds in the garden – they were all carefully chosen or designed to fit together.
Or so I am told. Of course, from out here on the footpath, I can't see any of it.
The doorbell is in reach but it's only for guests of the residents. I can see a car in the driveway and wonder if they're home.
It doesn't matter, I'm sure they ignore any requests from sightseeing strangers. And it would be rude, not curious, to ask to come in.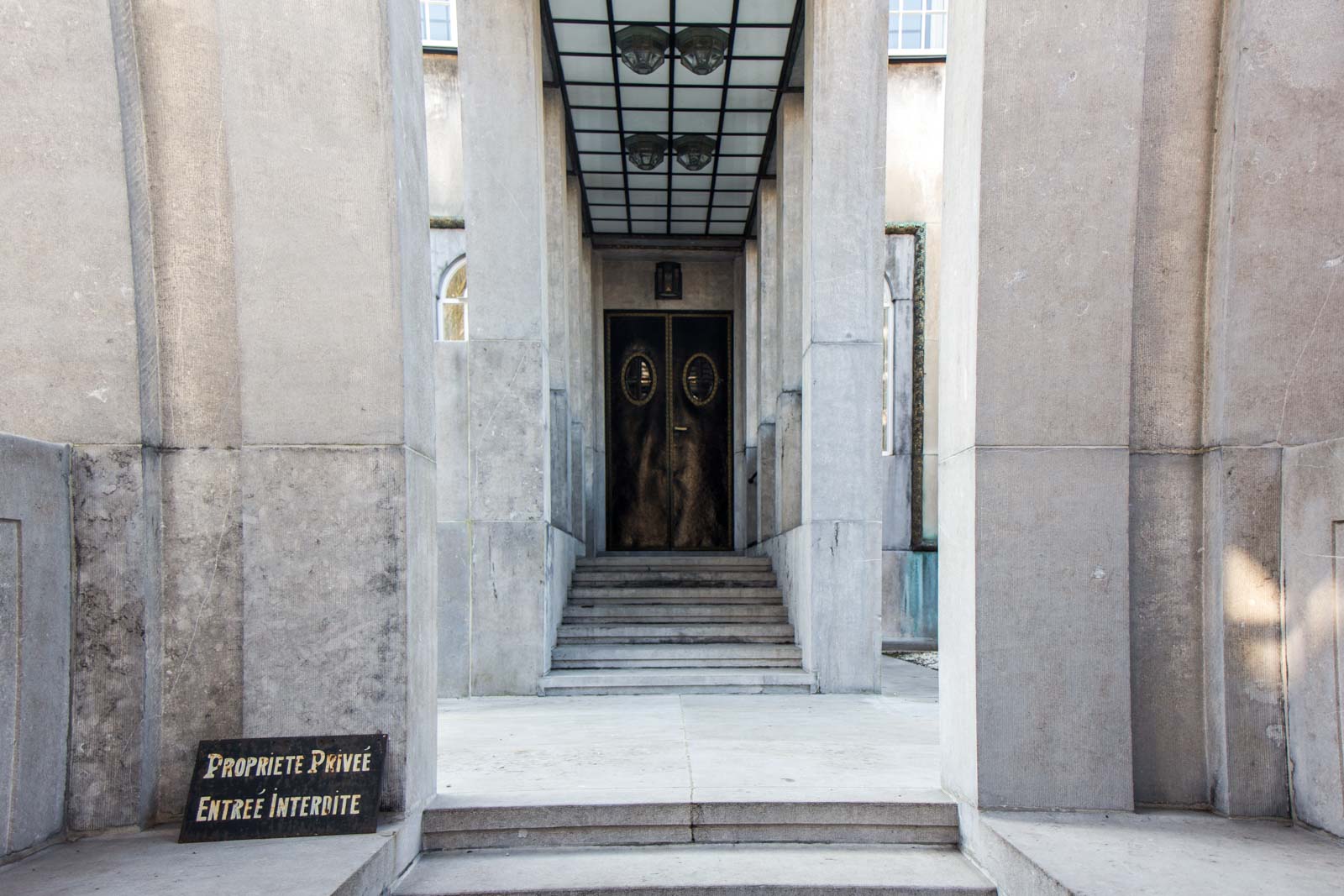 And so this is the dilemma of the World Heritage List when it comes to sites like this. It sounds like a fascinating house that is not just aesthetically pleasing, but also significant in the story of architecture's development.
On paper, it probably should have been listed.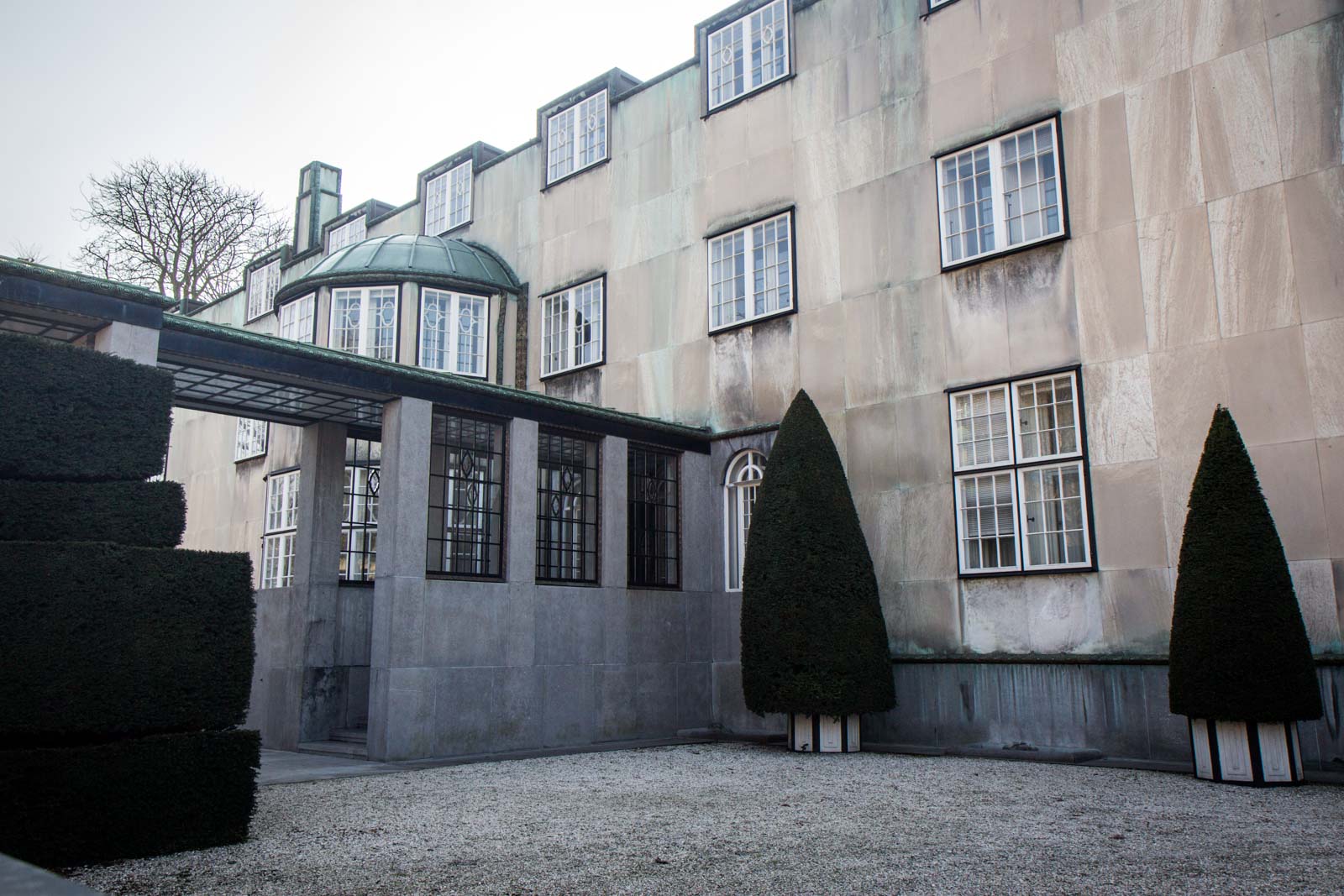 But that's not what I'm thinking as I turn away and start to walk back towards the centre of Brussels. I am thinking about how this beautiful design and bit of artistic history is only accessible to a privileged few.
One of the great things about public art galleries – the reason they exist – is that they make expensive masterpieces available to everybody, regardless of wealth or social status. Paintings are not locked away in the houses of millionaires and we all can share the benefits of seeing a collection.
Surely the World Heritage List should be an art gallery of places – a collection of the best man and nature have created that we can all share. It should not be locked away for only millionaires to see.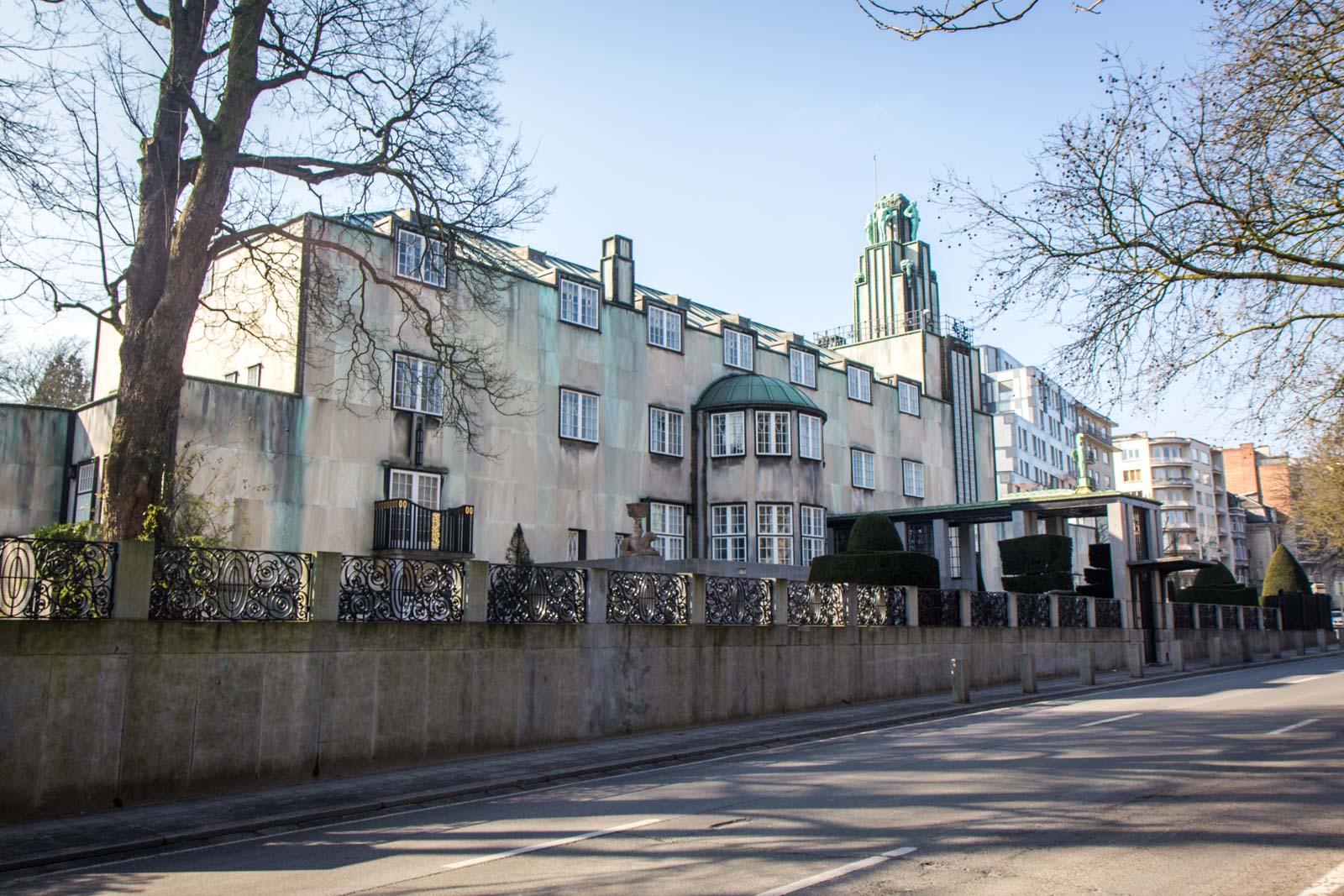 I can't think of many World Heritage Sites that aren't public. Some have restrictions for practical or conservation reasons, but very few are private.
Just a train ride away, the Rietveld Schroder House in the Netherlands is a great example of how private can be public.
Perhaps one day I'll also get an opportunity to go through the gate of Stoclet House and past that fence of bars.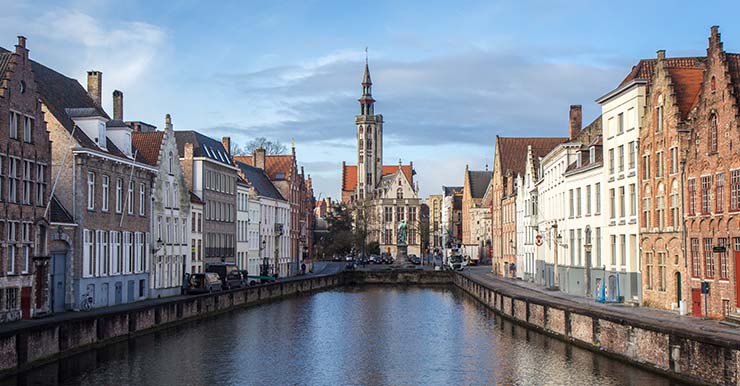 To help you plan your trip to Belgium:
Let someone else do the work for you:
You may also want to consider taking a tour in Belgium, rather than organising everything on your own. It's also a nice way to have company if you are travelling solo.
I am a 'Wanderer' with G Adventures and they have great tours in Belgium.
You could consider:
When I travel internationally, I always get insurance. It's not worth the risk, in case there's a medical emergency or another serious incident. I recommend you use World Nomads for your trip.