Hadrian's Villa, Tivoli, Italy
Earlier this week I wrote about Villa d'Este in the Italian city of Tivoli. Well, today I want to tell you about another villa in the city. A very different one.
Like Villa d'Este, this one is a masterpiece, a World Heritage Site, and an easy day trip from Rome. But they don't look the same at all. This one is in ruins.
I'm talking about Hadrian's Villa, on the outskirts of Tivoli. It was here that the great Roman Emperor Hadrian built his retreat from the bustle of Roman life in the second century.
He built it so well that he decided he liked it more than his official residence and ruled the empire from here in his later years.
If you are interested in combining a day trip from Rome to see both Hadrian's Villa and Villa d'Este, there's a very good and affordable tour here that I would recommend.
There are also a few other options that are really good:
Anyway, back to Hadrian's Villa, and the compound is huge, stretching out for at least one square kilometre. Pools, libraries, temples, palaces… it has it all.
Hundreds, if not thousands, of people could comfortably have lived in this sprawling mini-city that the word 'villa' really doesn't do justice to.
Because of its size, even within this sanctuary, Hadrian built himself a special place of peace and quiet.
A small structure called the Maritime Theatre is a little portico protected by a moat and high walls where the emperor could get away from the busy life of his day-to-day chores.
Hadrian was notoriously well-travelled and the architecture of his villa demonstrates this with influence from Greece and Egypt, as well as traditional Roman styles.
The statues which decorate the grounds show his love of foreign countries as well and pay homage to some of the lands he visited.
Recently archaeologists found a system of tunnels underneath the whole complex – some of them large enough for chariots to pass through. It's along these tunnels that the servants and slaves would have moved, to stay out of sight of the more noble citizens above them.
Researchers are still exploring these tunnels and believe there are many more to be discovered.
Although the site is in ruins, it's not too hard to get a sense of how grand it must all have once looked.
Many of the buildings are missing their roofs or walls and a lot of the statues and marble were taken to decorate the nearby Villa d'Este, built many centuries later up the hill in the centre of Tivoli.
Enough still remains to spend an hour or two wandering and exploring. The crowds are relatively thin on the afternoon I visit and, once spread out across the grounds, don't spoil the experience at all.
Each structure or building deserves careful study on its own yet Hadrian's Villa is more than the sum of its parts. It is a testament to the great Roman Empire and the power and wealth of its leaders.
To do a day trip from Rome to see both Hadrian's Villa and Villa d'Este, there's a very good and affordable tour here that I would recommend.
There are some other good options here, that you may prefer:
It's also possible to visit Tivoli independently from Rome, and I've got some tips on how to do that below.
Where is Hadrian's Villa in Tivoli?
How to get to Hadrian's Villa
The quickest way from Rome by public transport is to catch the Metro Line B to Ponte Mammolo and then get the bus marked to Via Prenestina. (Or get the bus to Via Tiburtina or Tivoli and walk 10 mins from the stop on the highway.)
When is Hadrian's Villa open?
It opens at 9am everyday but closes between 5pm and 7:30pm depending on the time of year.
How much does it cost to visit Hadrian's Villa?
The entrance fee is €8 for adults and €4 for a reduced ticket.
Less than an hour from Rome, Hadrian's Villa is probably the most impressive site you could visit nearby. And combined with Villa d'Este makes the perfect excuse to get out of the capital for the day.
THE BEST ACCOMMODATION IN TIVOLI
Although you can visit as a day trip from Rome, there's enough to see to make a lovely overnight stay in Tivoli.
BACKPACKER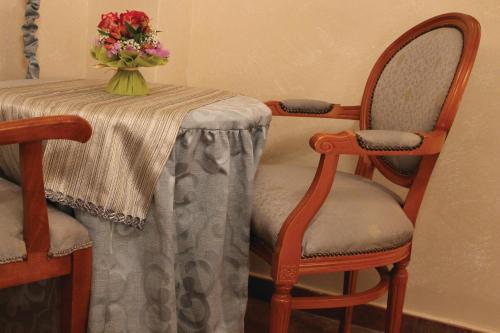 There aren't really any hostels in town, but you'll find good rates at La Giada.
BUDGET
I think Cristallo Relais is a wonderful little hotel with excellent value for money.
BOUTIQUE
For a rustic villa atmosphere, have a look at the charming Casale Colleoni.
LUXURY