Last Updated on
Flemish Beguinages, Belgium
My mission to see World Heritage Sites often takes me off the tourist trail. Sometimes to extremes (and for days), like when I set out to find the Cave of Hands in Argentina.
Other times, like here in Belgium, it's not about travelling long distances in an unusual direction, it's about focusing on buildings you might otherwise have walked straight past.
When I first saw the name 'Flemish Beguinages' on the World Heritage List, I assumed this was going to be one of those boring sites that got onto the list because rather ordinary buildings were associated with extraordinary events (I'm looking at you, Martin Luther Memorials).
I'm pleased to say that I was wrong. The beguinages are both interesting and charmingly beautiful.
So, what is a beguinage?
Rather than give you some kind of official definition, I'm going to explain it in my own way.
It's basically a commune for single women – either spinsters or widows – who want a religious lifestyle but don't want to live under the rules of the church. They want to use each other for support and their faith for guidance, rather than having priests or nuns tell them what to do.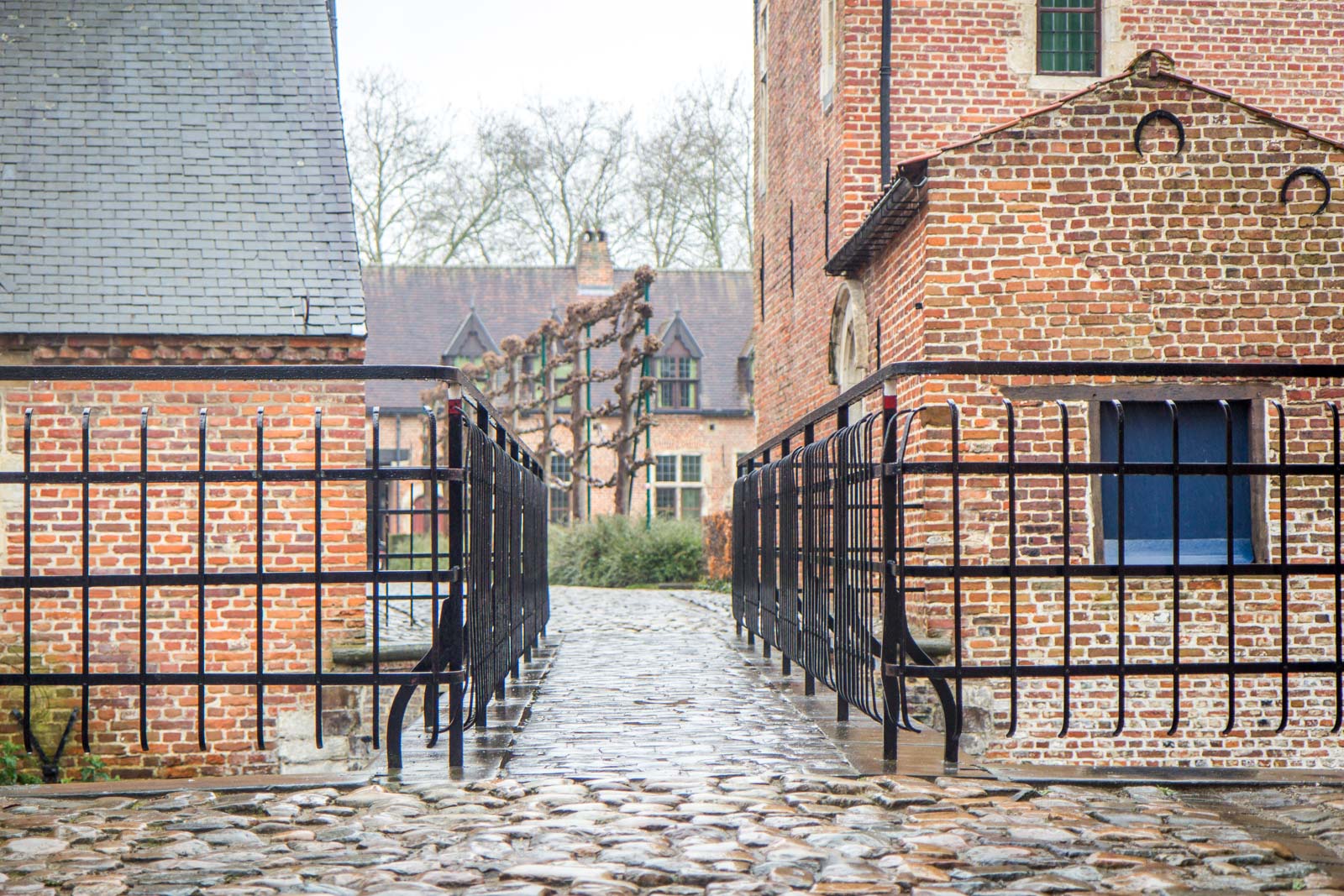 The beguinages began to emerge in the Flemish areas of Europe in the 1200s. They were cities within cities – like the small gated communities of today.
Usually each one had a collection of houses with a similar design: a communal outdoor space, indoor gathering spaces and, of course, a church.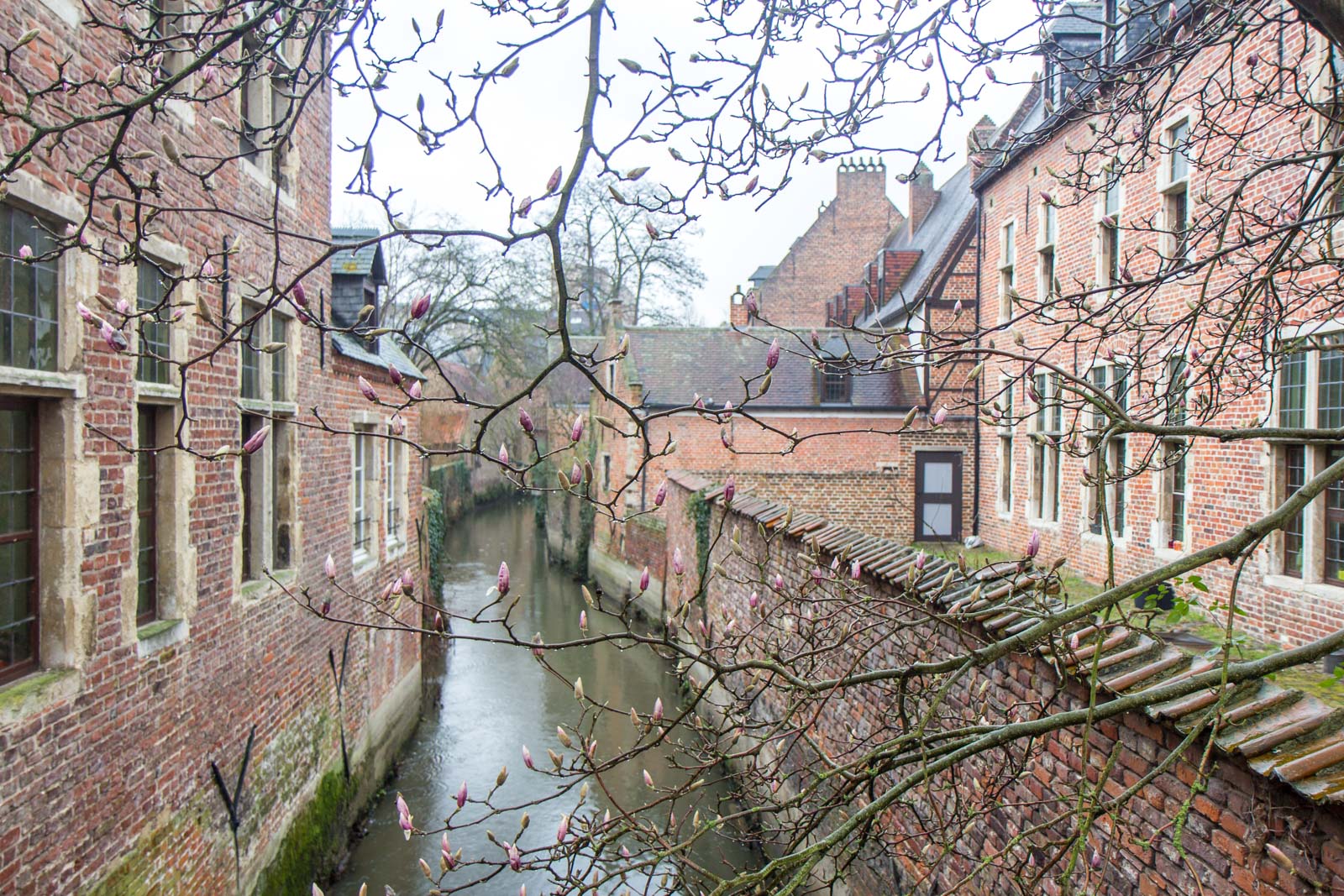 The first one I visit is in Leuven, about 30 minutes east of Brussels. There are 13 of these sites in the Belgian region of Flanders that have been jointly included on the World Heritage List. This is the largest.
Grand Beguinage of Leuven
I pass through the old stone archway that would once have been a gated entrance. Cobblestone pathways go off in different directions.
To my left is a large church with a grassed garden. To my right are the doorways of small houses.
As I walk through the beguinage, more little streets open up in front of me with even more houses. I cross a small bridge over a river and arrive in a new section – there's a large grassed area here.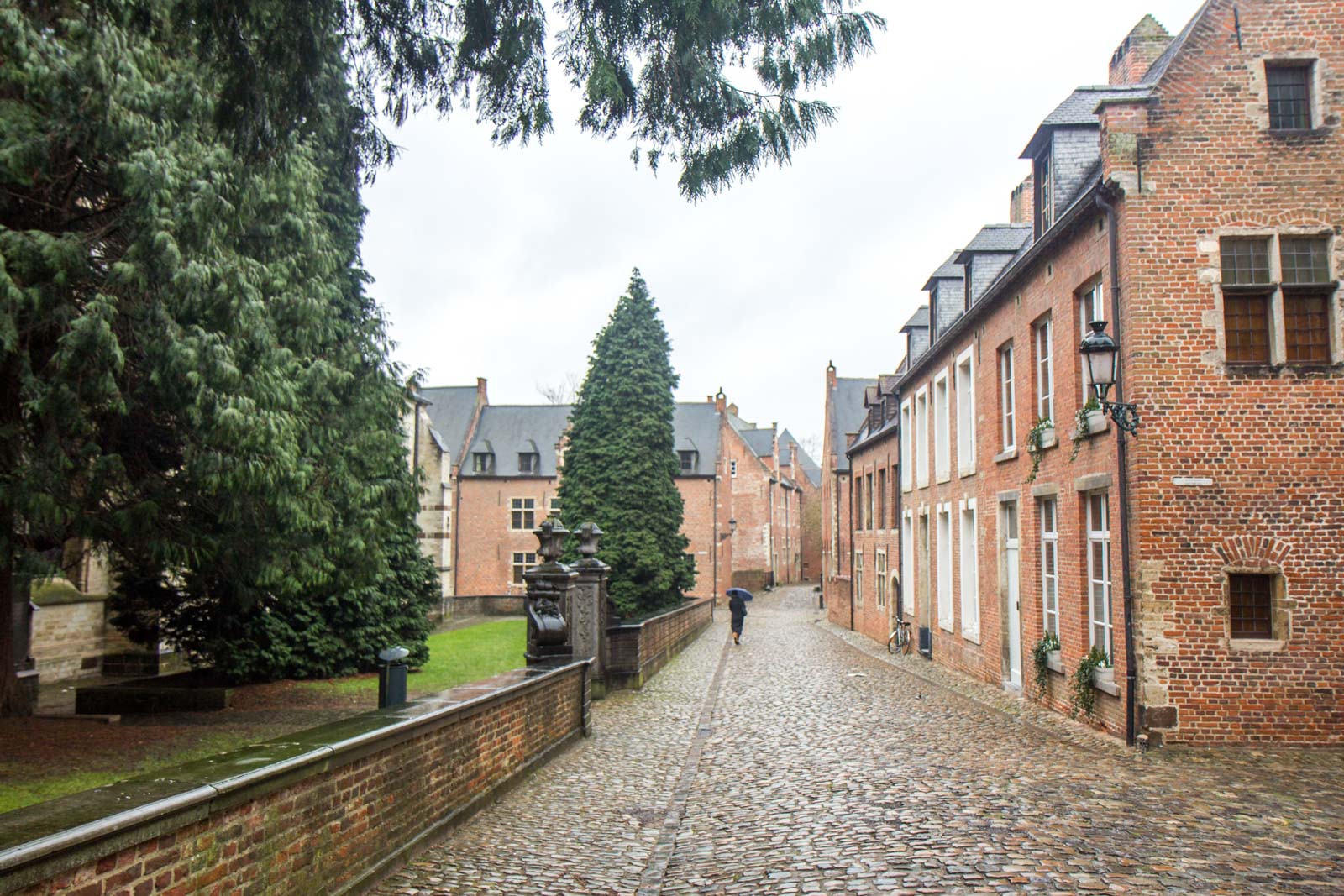 The beguinage here in Leuven is now owned by the local university and it feels a little like university accommodation. Students occasionally ride past me on the bikes.
I see a couple of young families go into their houses with their toddlers, rugged up for the cold weather, waddling in over the threshold.
The residents may not all be single women, as the original ones were, but there is still a sense of community. It would probably seem odd not to have that, considering how the layout encourages it.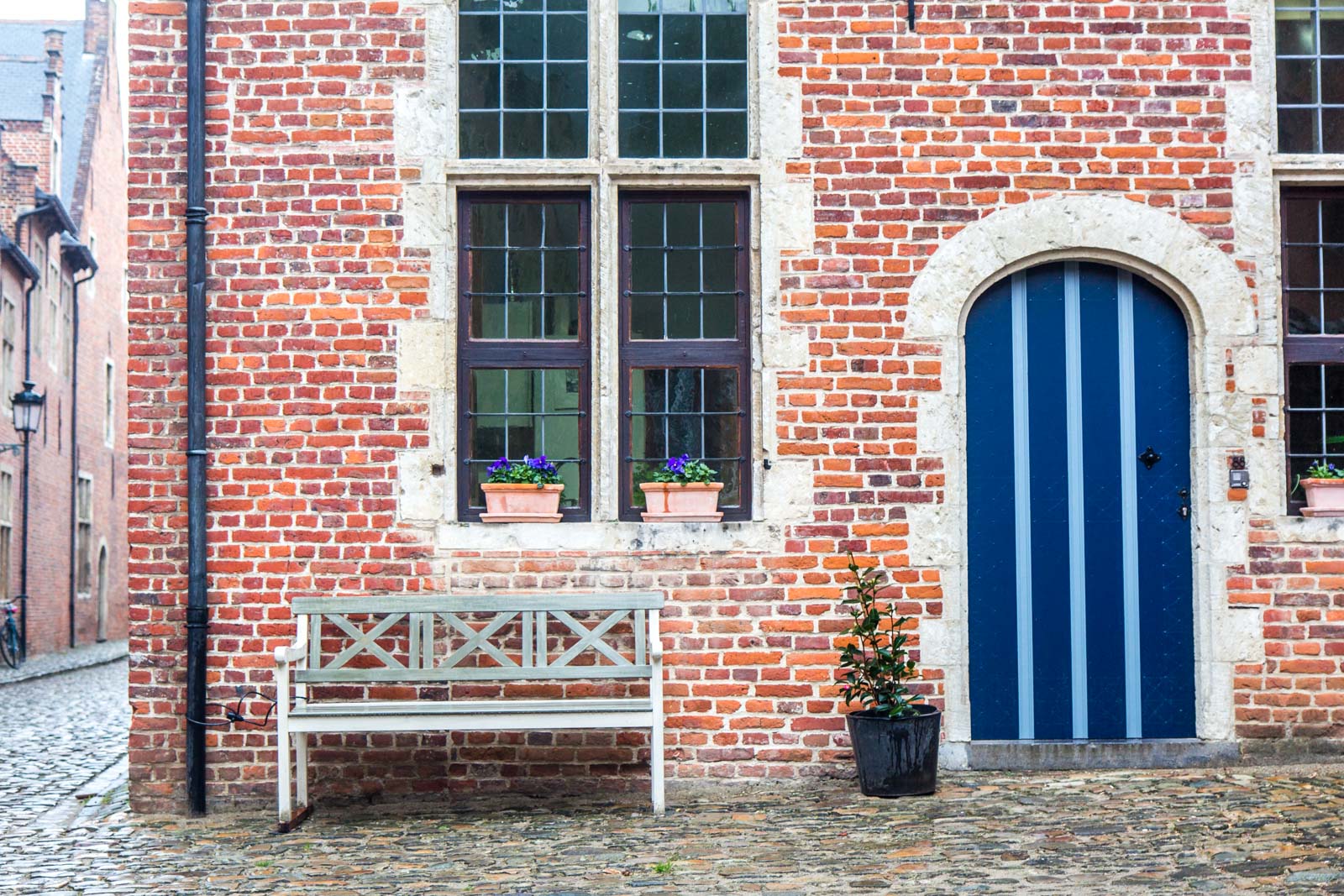 Beguinage de Sint-Amandsberg
In the city of Ghent, west of Brussels, there are two beguinages.
The first I visit is on the outskirts of the main part of the city. It is the newest of the sites – but only because it had to move. As development spread in the middle of Ghent, the women were being squeezed out of their space.
Rather than battle with the encroachment of a growing urban centre, they simply created a new community further out in the 1870s, where they had the space they wanted. While it still has the characteristics of the others, the architecture does feel slightly more modern.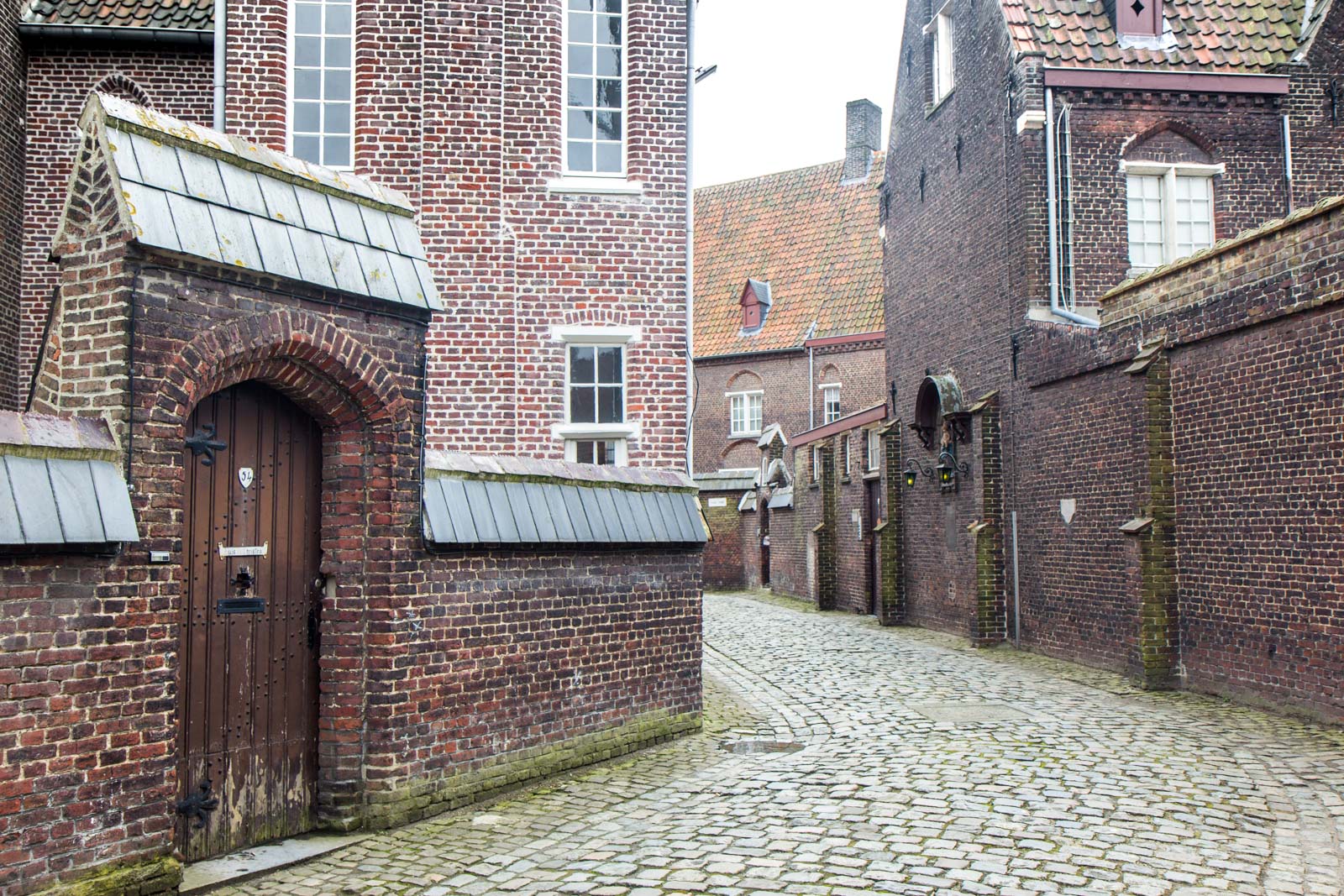 Petit Beguinage de Gent
In the centre of Ghent, though, is an original beguinage, established in 1235. It feels much older.
It has a large communal grass square, with bare trees in some parts. Alongside the square is a large and imposing church – the clear focus of the commune. Around the edges are the houses in straight lines, painted in simple colours yet with careful consideration to the design scheme.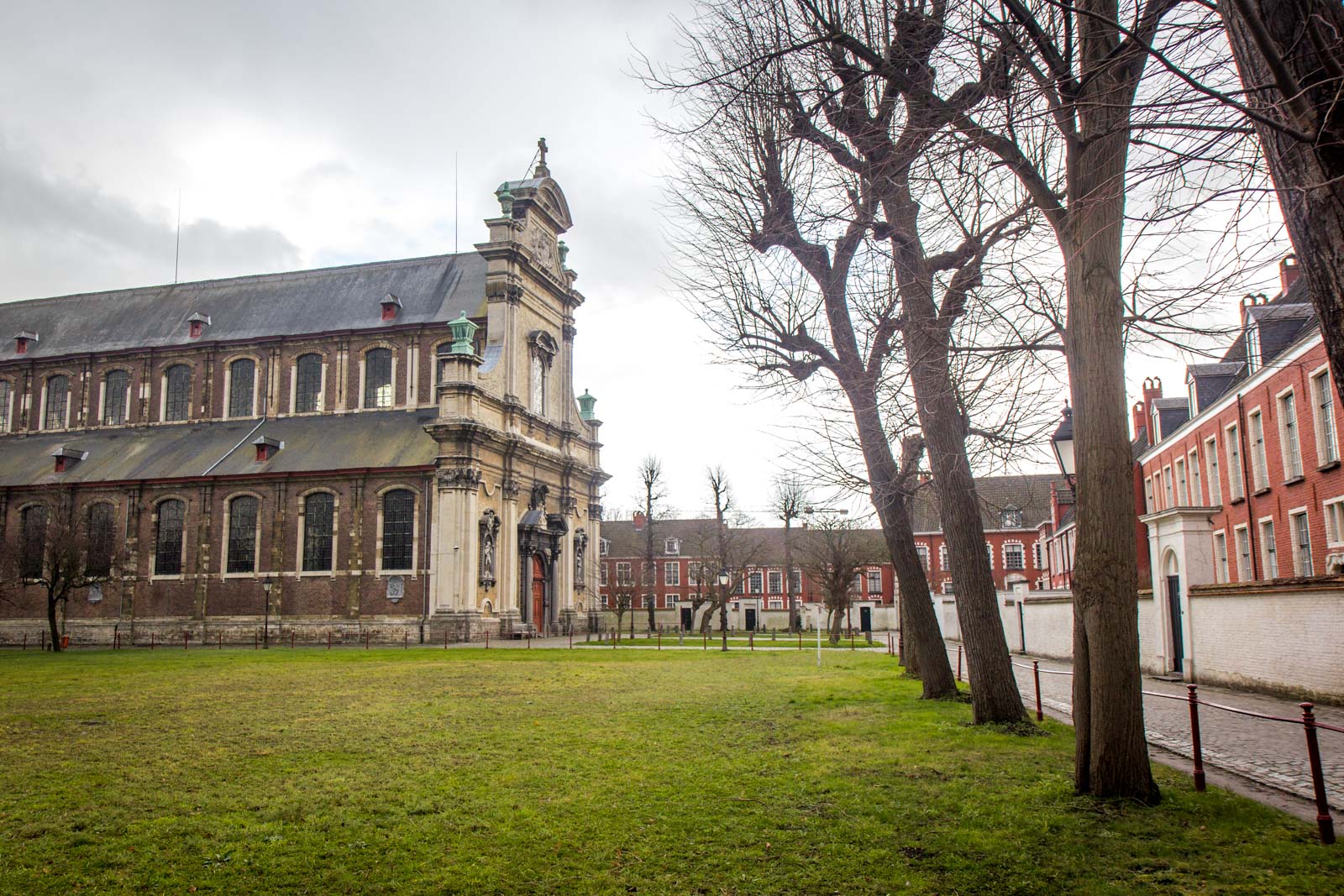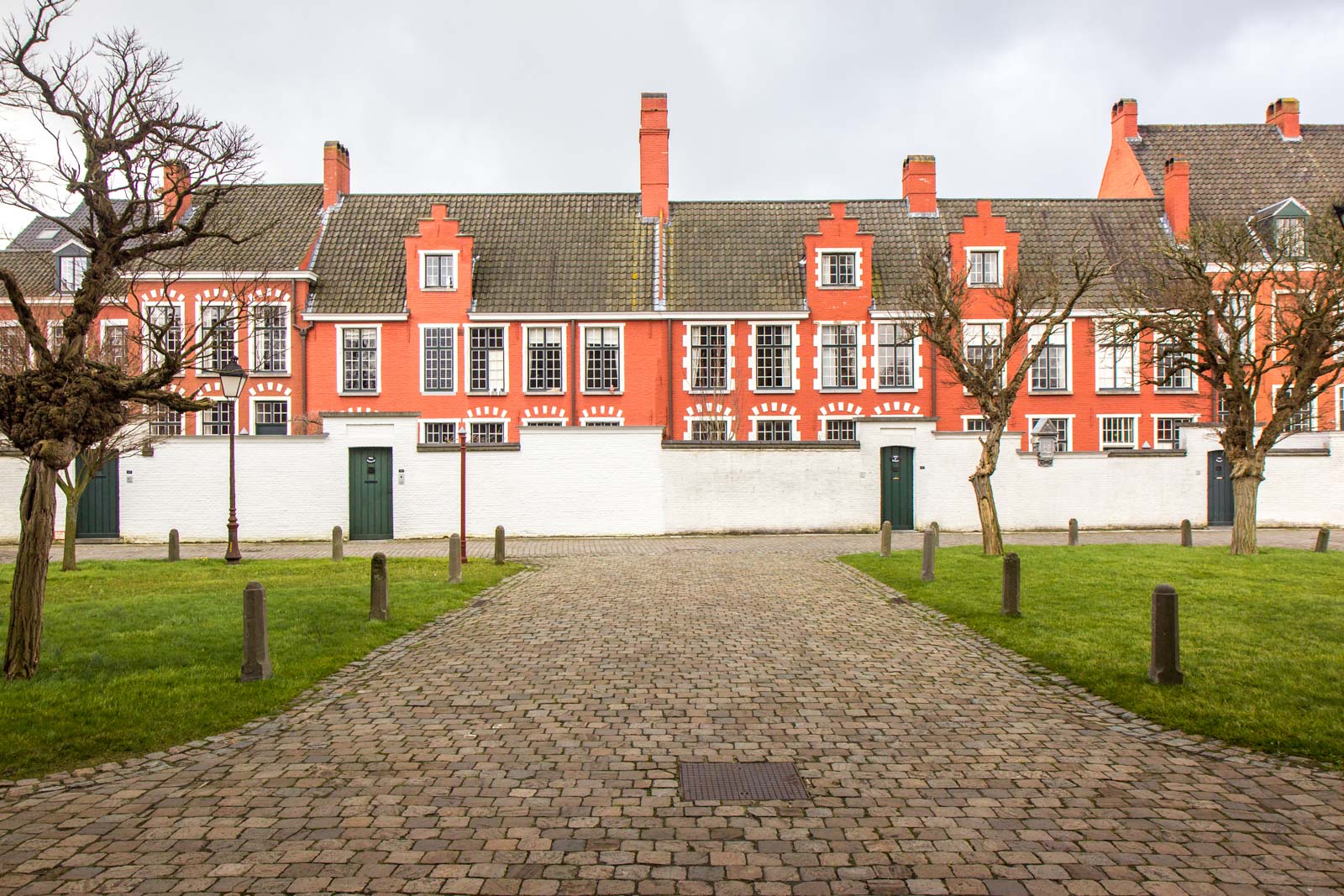 Beguinage de Bruges
The final beguinage that I visit on this trip to Belgium is in the city of Bruges (of which the historic centre is a World Heritage Site in its own right).
It's here that I find the most tranquility. Maybe it's the signs at the entrance telling visitors to be quiet, I'm not sure, but there's almost silence here. Just the sound of the gentle wind.
Again, there's a central square here but this one is full of bright yellow flowers. They sit in clumps, pointing up to the sky which is momentarily blue when I go in.
The trees around the flowers all seem bent in one direction, perhaps pushed over years by the wind. Perhaps that's just how they grow – not straight up, but in the direction that is most comfortable.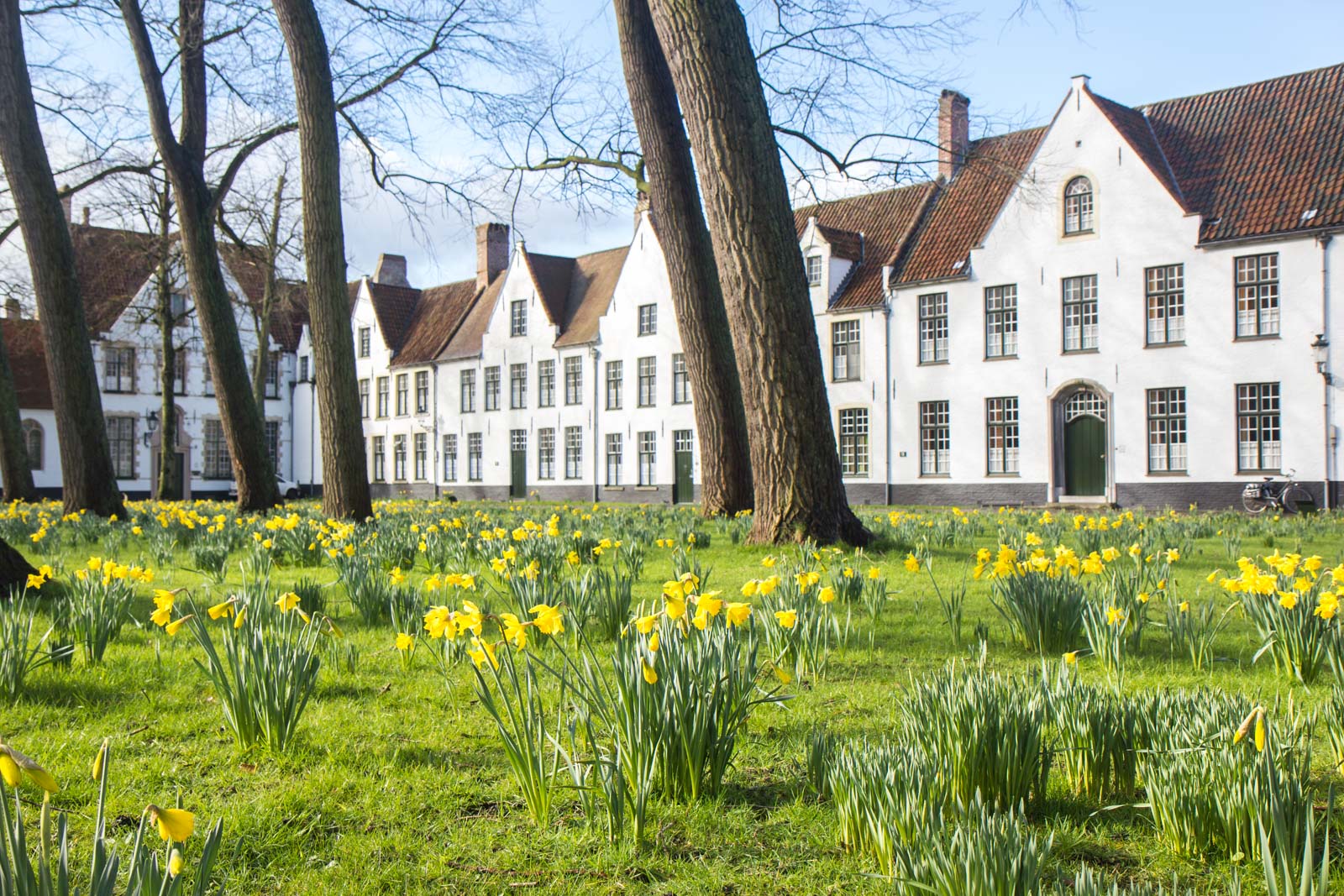 You could say the same about all the women who once lived here and in all the other sites across the region. They didn't follow the path that was expected of them. They followed the path they thought was right.
They came to these communes, these sanctuaries, and they bent towards a direction of unbridled faith, not one that was imposed upon them by church leaders. With that, and with each other, they found strength in the Flemish Beguinages.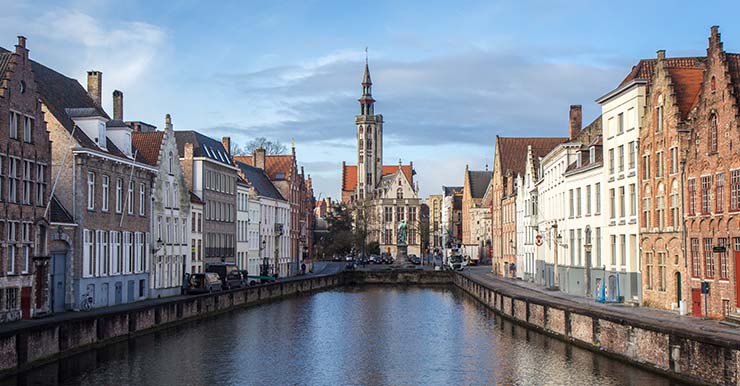 To help you plan your trip to Belgium:
Let someone else do the work for you:
You may also want to consider taking a tour in Belgium, rather than organising everything on your own. It's also a nice way to have company if you are travelling solo.
I am a 'Wanderer' with G Adventures and they have great tours in Belgium.
You could consider:
When I travel internationally, I always get insurance. It's not worth the risk, in case there's a medical emergency or another serious incident. I recommend you use World Nomads for your trip.