Sanctuary at Epidaurus, Greece
When it comes to the ways of medicine, the ancient Greeks may have been on to something. Their curative methods revolved around two things: water and sleep.
True, they thought that the gods visited the ill in their dreams and healed them with divine powers. But, nonetheless, they understood the restorative power in a good rest and proper hydration.
In the settlement of Epidaurus, in the south of the country, they built a sanctuary for the ill. It was the 6th century BC when the work began on what was to become known as the cradle of medicine.
The sick would be purified in waters from a sacred spring, before they would go to sleep to meet with the gods in their subconscious. The deities would either cure them or give them instructions on the treatment they should follow.
Archaeologists have discovered a large number of medical instruments at the site, which suggests the gods preferred to leave the hard work of healing to man, rather than always do it themselves.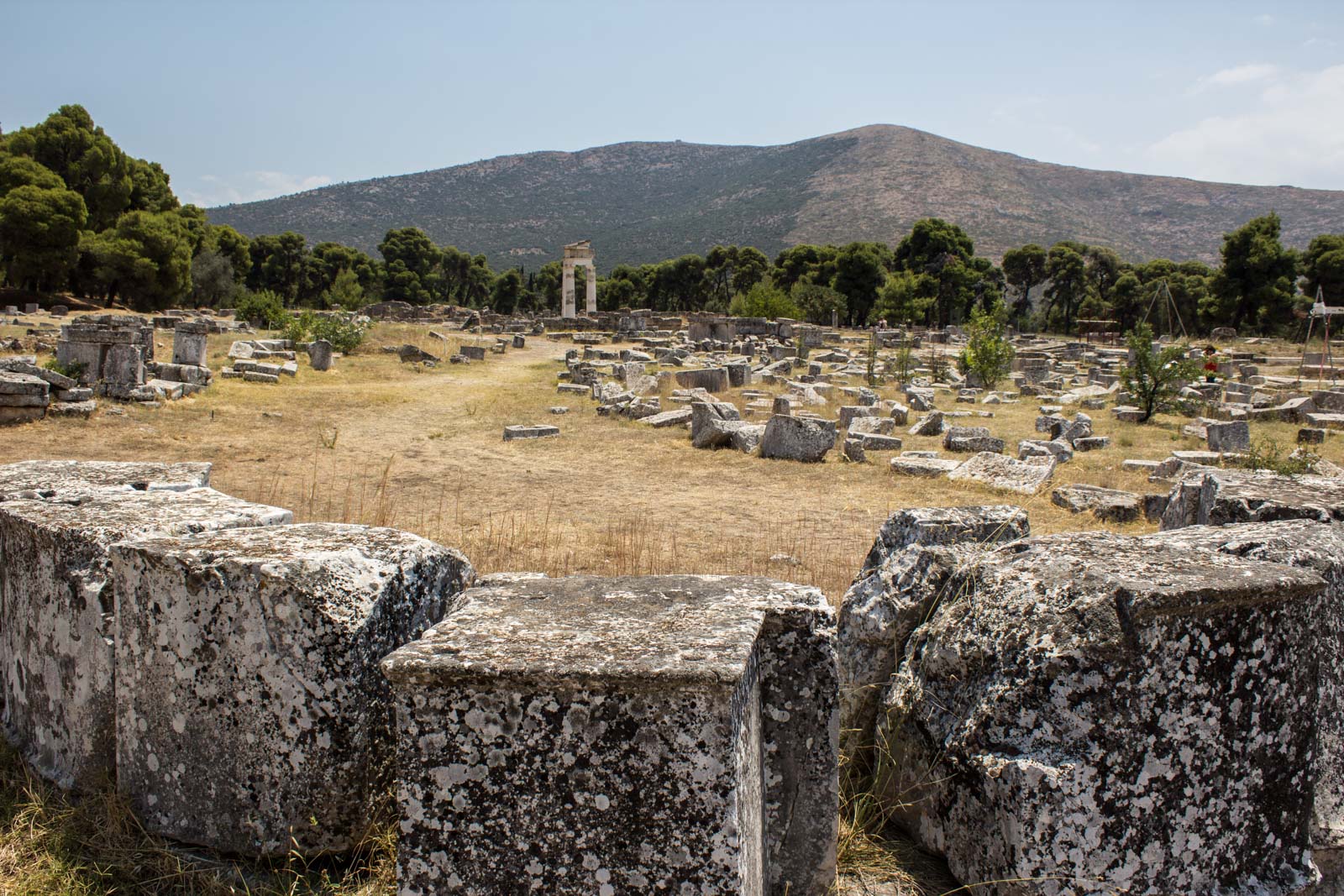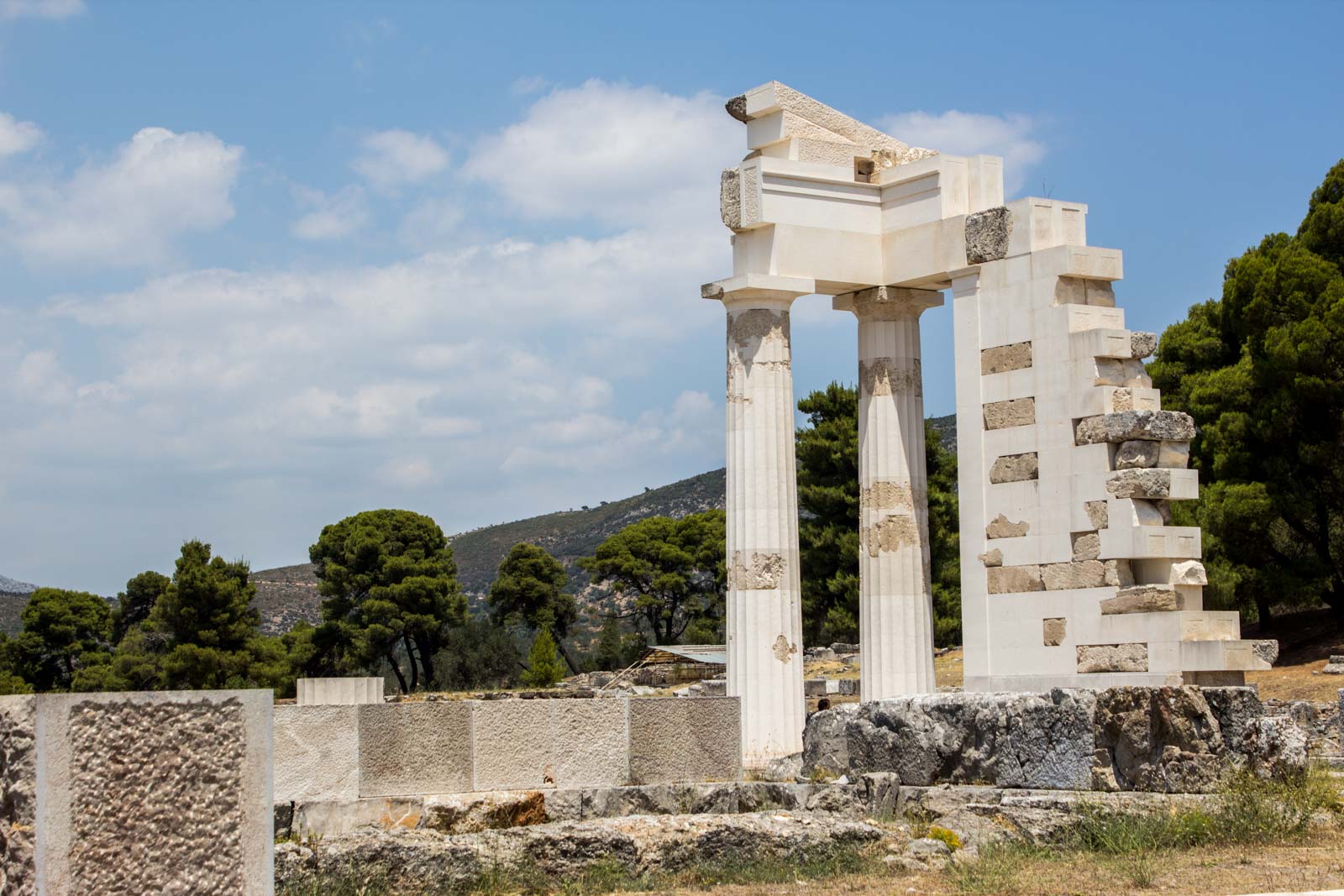 Still, temples around the complex at Epidaurus show how much weight the ancient Greeks placed in the spiritual guidance.
Asklepios was the main idol of attention, and it was his reputation as a curative god that brought most people to the sanctuary (and brought much wealth to those who administered the care). But there were also temples to Artemis, Aphrodite and Themis.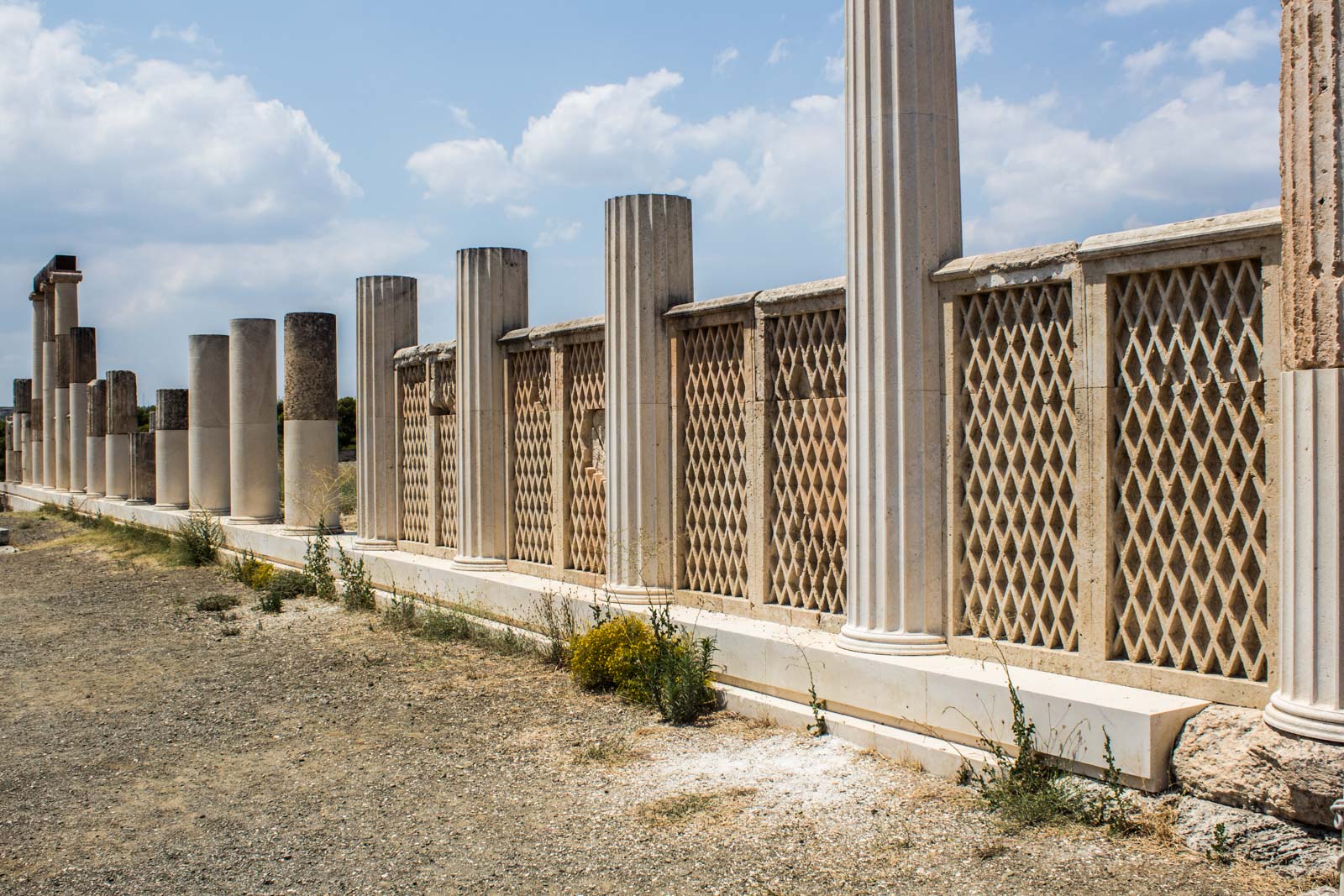 In the ruins of Epidaurus today, you can see residences, a library, baths and accommodation buildings. Business was once booming here. So much so that there was also once a stadium, athletes' quarters and a large theatre.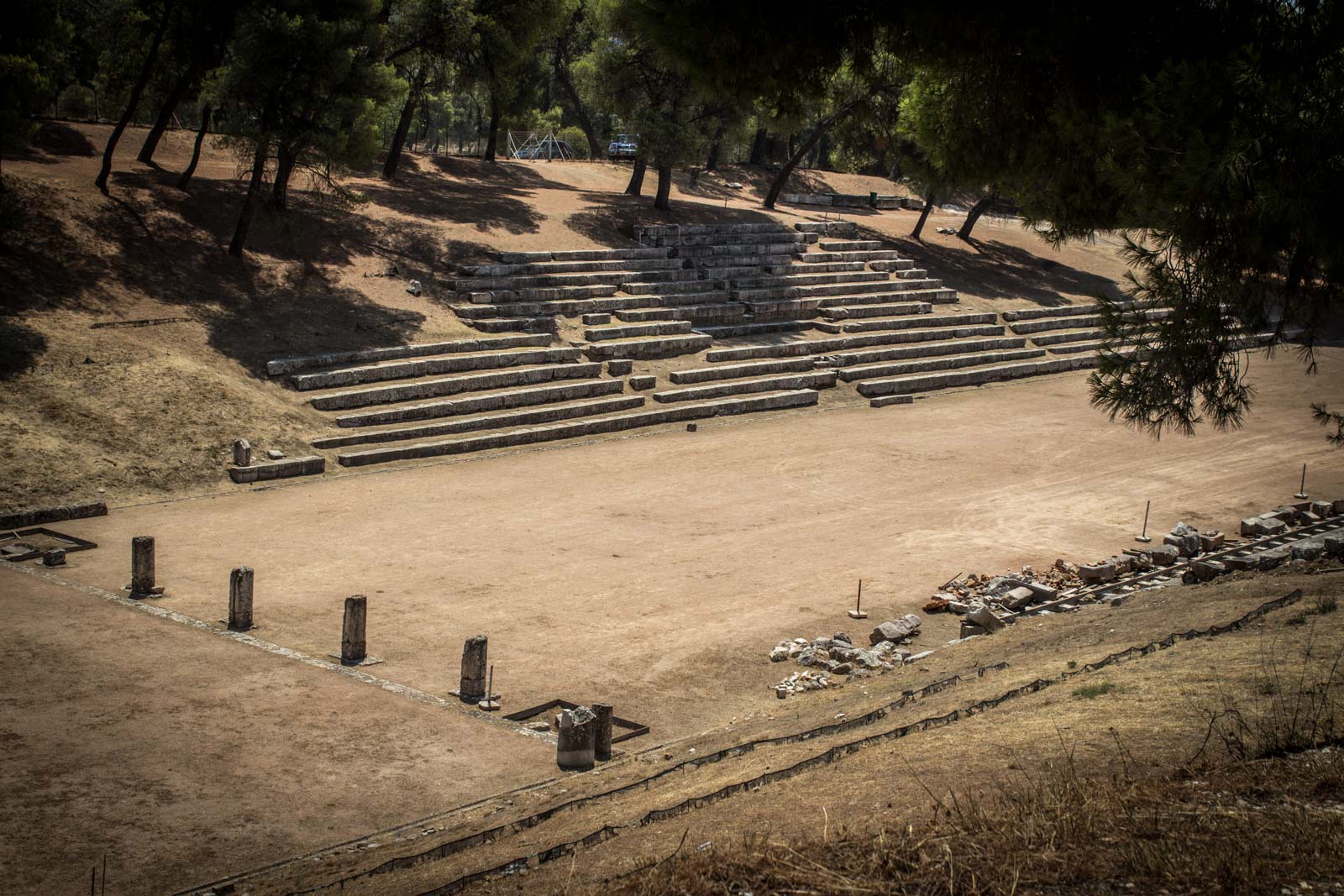 The theatre of Epidaurus, Greece
Thousands of years later, it's the theatre that takes centre stage. Virtually undamaged, it still hosts performances and concerts during the summer months.
In the days of the ancient Greeks, it could fit about 14,000 people. These days comfort (and presumably health and safety regulations) keeps the numbers lower.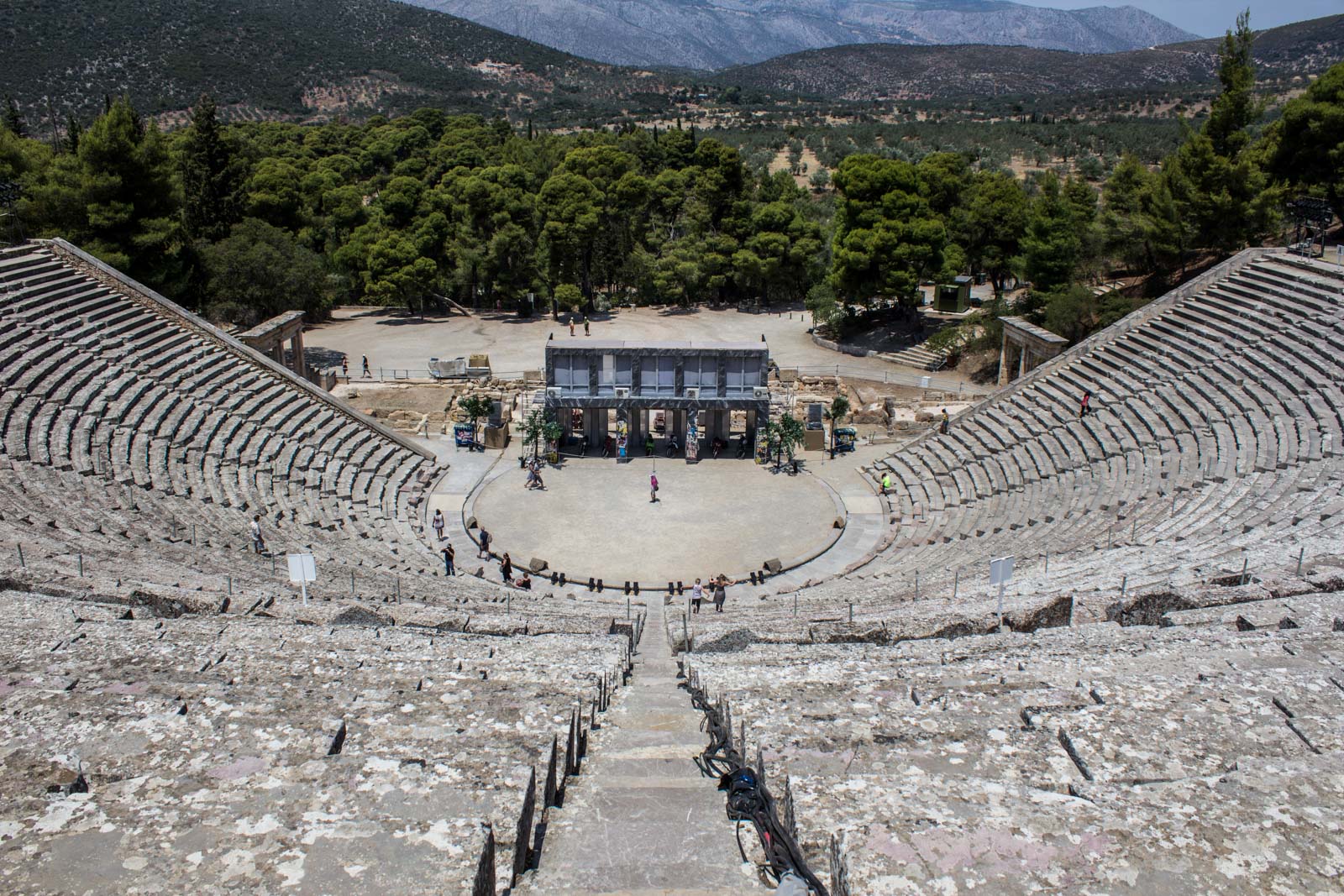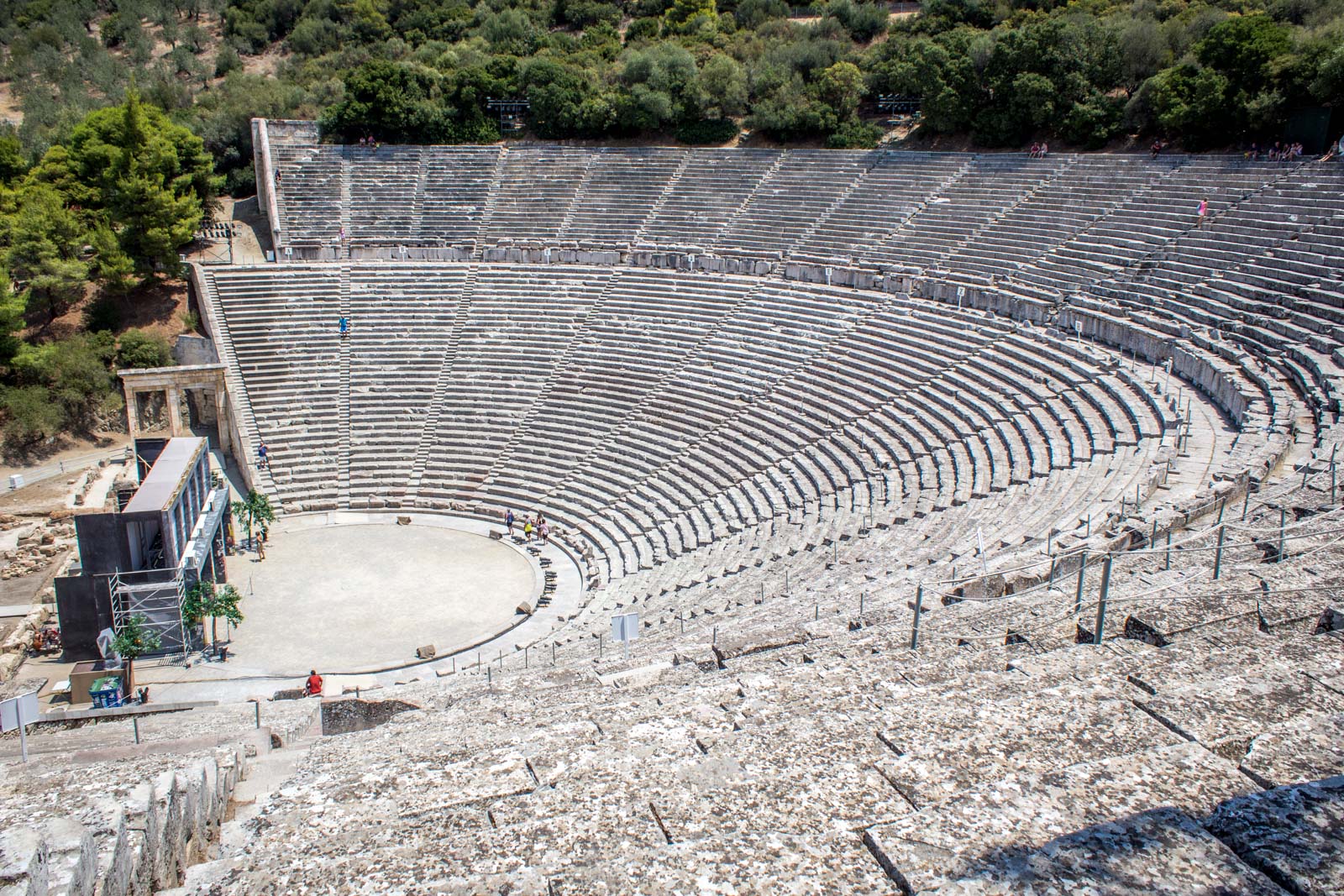 The theatre is considered to be one of the purest masterpieces of Greek architecture. To see it in person is to have your breath taken away.
It rises above you, the benches stretching upwards, narrow stone steps leading towards the top. Once you reach the highest level, you're rewarded with the views out over the countryside.
People – actors, singers, tourists – down on the stage seem tiny. Although they are so far away, the artistic achievement of the theatre means the acoustics are almost perfect from any seat.
What better way to heal the body and the soul than with some theatre, lots of water and plenty of rest?