Trendy bars in Athens, Greece
In the heart of Athens, heritage and history are making way for the modern. Tradition is morphing into a new cosmopolitan era, championed by the young of the ancient city.
The Greek tavernas are coming of age.
The nightspots of Athens have never really been considered 'trendy' before but all that is changing. There's a hipster culture that seems to be taking over the bars and cafes.
It's not hard, looking for somewhere to stop for a drink, to find somewhere that is merging the traditional taverna with the fashions of the new generation.
Have a look at these photos from some of the bars I visited in the suburb of Kolonaki. Tell me they wouldn't look out of place in the bohemian suburbs of New York, London or Berlin. (And, yes, that room really is that pink!)
The ruins may bring the tourists to Athens in the first place but it's this emerging culture which will help the city define itself in the Europe of the 21st century.
It will also give the young locals something to be proud of in a time when there's so much economic and political insecurity to be worried about.
THE BEST ACCOMMODATION IN ATHENS
There's a good range of accommodation in Athens and I would recommend finding something near Syntagma Square for convenience.
BACKPACKER
For a backpacker option, I would recommend the modern and comfortable Bedbox Hostel.
BUDGET
If you're looking for value, I would suggest the Athens Mirabello, which also has a great location.
BOUTIQUE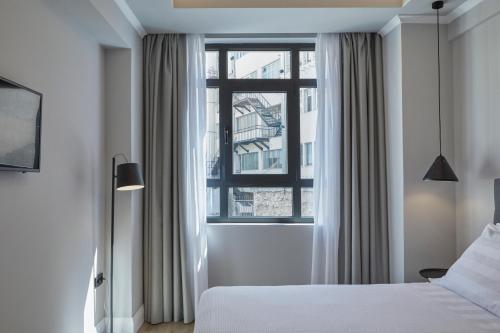 There are some cool design hotels in the city and one of the nicest is The Artist Athens.
LUXURY
And for 5-star luxury, I would suggest the modern Electra Metropolis with a great view of the Acropolis.
WANT TO KNOW MORE ABOUT Greece?
Let someone else do the work for you:
You may also want to consider taking a tour of Greece, rather than organising everything on your own. It's also a nice way to have company if you are travelling solo.
I am a 'Wanderer' with G Adventures and they have great tours of Greece.
You could consider:
When I travel internationally, I always get insurance. It's not worth the risk, in case there's a medical emergency or another serious incident. I recommend you should use World Nomads for your trip.