Last Updated on
Bois-du-Luc, La Louvière, Belgium
If you know much about industry in Belgium (I didn't), you'll know that the production of 'stuff' is one of the powerhouses of the country's economy.
Belgium was one of the first European countries to really embrace the industrial revolution in the 19th century and it created an infrastructure that helped it dominate.
This was helped by a natural location with easy access to seas and rivers, and compounded by the construction of high speed transport to other parts of Europe.
These transport links were (and still are) critical because Belgium doesn't actually have that many natural resources which it can use for production.
It built its economy around being able to bring in raw materials, process them, and then export them out again.
So we're talking industries like steel, copper, chemicals, textiles, pharmaceuticals, and much more.
The one natural resource that Belgium had in significant amounts was coal – and the country made the most of it for centuries.
With this in mind, I decide to do some exploration into this bit of history… and end up in the town of La Louvière in the Wallonia region.
It was in Wallonia that Belgium's coal mining industry thrived for several hundred years until the 1970s or so, at which point it had become economically unviable to continue it.
But, even though the boom may have been over, people were sensible enough to recognise the heritage of the period and have preserved much of the infrastructure.
Four of the old mines are open to visitors (and are listed together on the World Heritage List.)
I've come to La Louvière because it's the closest town to the old Bois-du-Luc mine. It closed down in 1973 and has been a museum since 1983.
What's so great about this site is the way that it's been protected. There are new exhibits inside some of the old buildings but not much has been changed structurally, other than for safety reasons.
It means that it's easy to walk through and see everything – but it still feels authentic enough.
It can't have been too pleasant inside here for the workers – but I seem to think that to myself every time I go into an old mine, like Rammelsberg in Germany or Wieliczka in Poland.
It's dark, cold, dirty and dangerous. The men would work long hours (especially in the earlier years of its existence) and probably live short lives.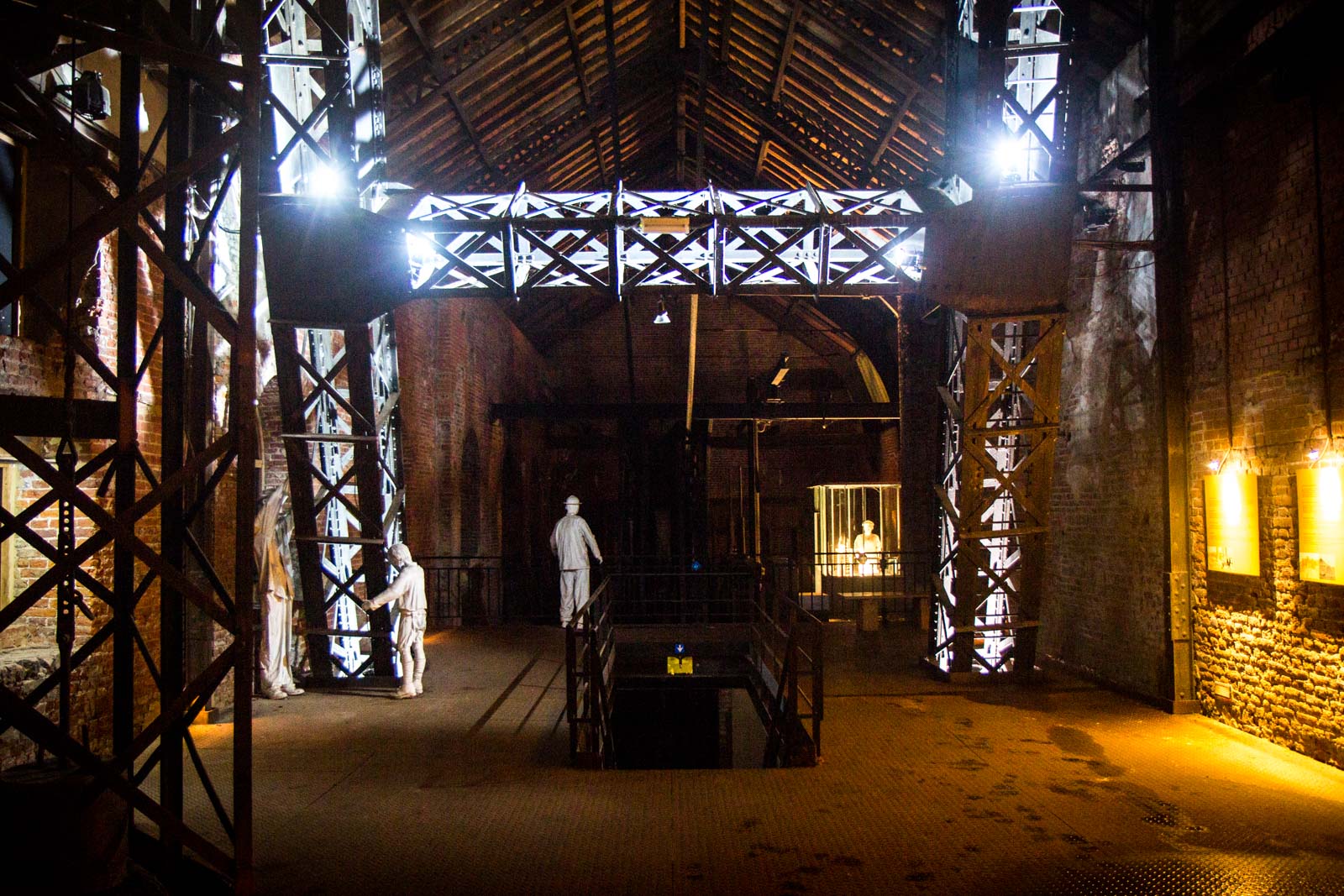 But this is where Belgium's Bois-du-Luc is particularly interesting because it actually gives the impression that the company cared more for its workers.
Right next to the entrance to the mine, the owners constructed a village for the workers in 1838. It is laid out like a small community with houses for families, places for social functions, shops, churches and all the things you might need.
It's all still here today – and people (not related to the mine) live in it. The village reminds me a little of the old company town of Crespi d'Adda that I visited a few years ago in Italy, near Milan.
Attention has been paid to the architecture and the urban planning here, to create a sense of belonging and calm.
I tend to think it's aimed more at family members than the workers while themselves – while the men are busy and dirty underground, their wives and children can feel clean and happy up above.
It creates an element of social and domestic cohesiveness that ultimately benefits the company.
And, let's not kid ourselves, this is all about benefitting the company.
Yes, it organises festivals and music classes and other cultural activities for the workers and their families. But it also creates a culture of dependence where housing, welfare, and community only continue to exist as long as someone is working in the mine.
To leave your job was to lose everything!
I find it really interesting to see both sides of Bois-du-Luc and, by association, both sides of the history of mining in Belgium and Wallonia.
There's the dangerous and dirty side underground, with its stories of industrial unrest, explosions, and manual labour. This is what kept the economy moving for hundreds of years and helped in the advancement of the country as an economic power.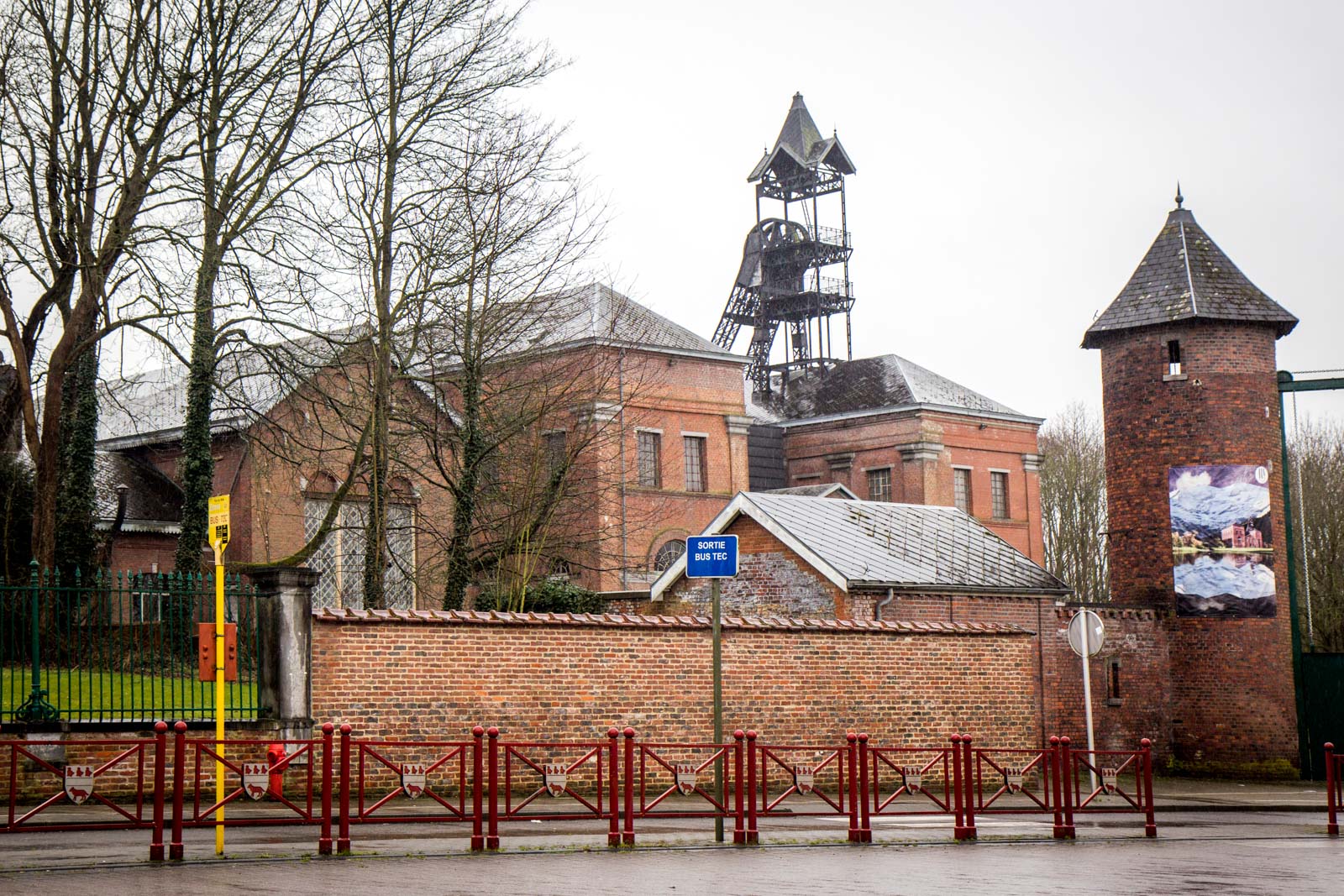 And then there's the beautiful friendly side, on ground, visible to passers-by. This is what the company and the country wanted you to see.
It's probably not too different to life today, really. Belgium may be making its money by producing steel, chemicals, and drugs. But it wants you to see the waffles and architecture.
Making money isn't always pretty.
For accommodation, I highly recommend Hotel Tristar in La Louviere