Aachen Cathedral, Germany
There is something quite neat about the way I end my challenge to see all of Germany's World Heritage Sites in a month.
The last site I visit – Aachen Cathedral – was the first one to be included on the list. So I finish where it all started.
It's really not possible to rank Germany's World Heritage Sites by their importance because each is on the list for a different reason. But certainly you could mount an argument that Aachen Cathedral is the most significant of them all.
It was at the core of the empire for centuries and, quite literally, saw kings rise and fall.
Construction of Aachen Cathedral began in 796AD and was inspired by the churches in the Eastern part of the Holy Roman Empire. When you go inside, you can see the influence yourself.
The octagonal core with an emphasis on height, rather than length, reminds me more of churches I've seen in Greece or Serbia than France or Italy.
For almost 600 years, from 936 to 1531, Aachen Cathedral was used as the church of coronation. 30 German kings and 12 queens were crowned here.
However, there is one ruler that dominates the story of Aachen – Charlemagne.
Charlemagne – the emperor who united much of Western Europe and built the foundations for Germany and France – constructed Aachen Cathedral as his own palace chapel.
He wanted it to be extravagant enough for both a man of his stature but also for the city he had chosen as his imperial capital.
Aachen Cathedral has never forgotten Charlemagne and his remains are still housed within its walls. They are kept in a large shrine, built in 1215, made of an oak box covered in silver, copper, filigree and precious stones.
The decorations on the box are extremely detailed and include eight emperors sitting on thrones on each of the two longest sides.
Visiting Aachen Cathedral
Aachen Cathedral is tiny compared to the large German cathedrals of Cologne or Speyer. But the small interior space means there's an intensity to the colours and art inside.
The stained-glass windows are so finely detailed and take up so much of the walls that they dominate the light within the cathedral. But almost every other space that could be painted or covered in sculptures has been.
Every way you look there is something to admire.
It doesn't take long to physically walk through Aachen Cathedral and you could probably almost see everything by standing in one spot and rotating.
It is worth spending the time to look at each of the different artistic styles that have been incorporated into the interior design.
If you climb up one level to where the organ is, you'll have a fantastic view of the windows and of Charlemagne's shrine.
Where is Aachen Cathedral?
When is Aachen Cathedral open?
How much does it cost to visit Aachen Cathedral?
How do you get to Aachen Cathedral?
Top tip
More information
THE BEST ACCOMMODATION IN AACHEN
Because Aachen is at a crossroads for travellers in this part of Europe, there's a great selection of accommodation available.
BACKPACKER
BUDGET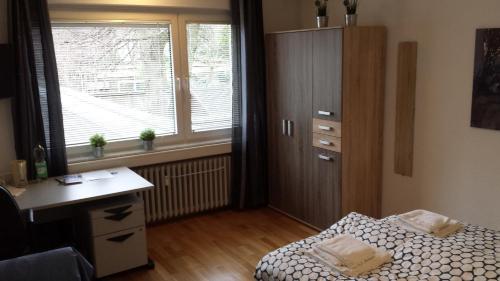 For an affordable and comfortable hotel, try NiceRooms, near the city centre.
AUTHENTIC
LUXURY
Time Travel Turtle was supported by DB Bahn, the German National Tourist Board and Youth Hostels in Germany but the opinions, over-written descriptions and bad jokes are his own.