Last Updated on
Yodpiman Flower Market, Bangkok
In Bangkok, the markets provide some of the most interesting sights. There's a vibrancy to the bustle of the locals rushing through, past the small crowded stalls.
Through the whole city, none is more vibrant than the flower markets.
By the very nature of the wares, it's all about colour. Throw all of those hues under the same roof and it looks like a child's crayon box has exploded and the result has been captured for sale.
The flower markets are open 24 hours a day and are busiest in the very early hours of the morning (about 3 or 4 o'clock) when the professionals swoop in to get the best of the pick.
But they can be enjoyed anytime.
It was quiet the afternoon I popped in, with a natural lull between flowerful trading. Still, the blooms were out and there was a fair amount of business taking place.
The smell of the flowers hung in the humid air and, for once, the creeping wafts from the city's sewers had disappeared.
Anyway, flowers are meant to be seen, not described. So let me now share with you Bangkok's flower market. Take a deep breath and smell the roses.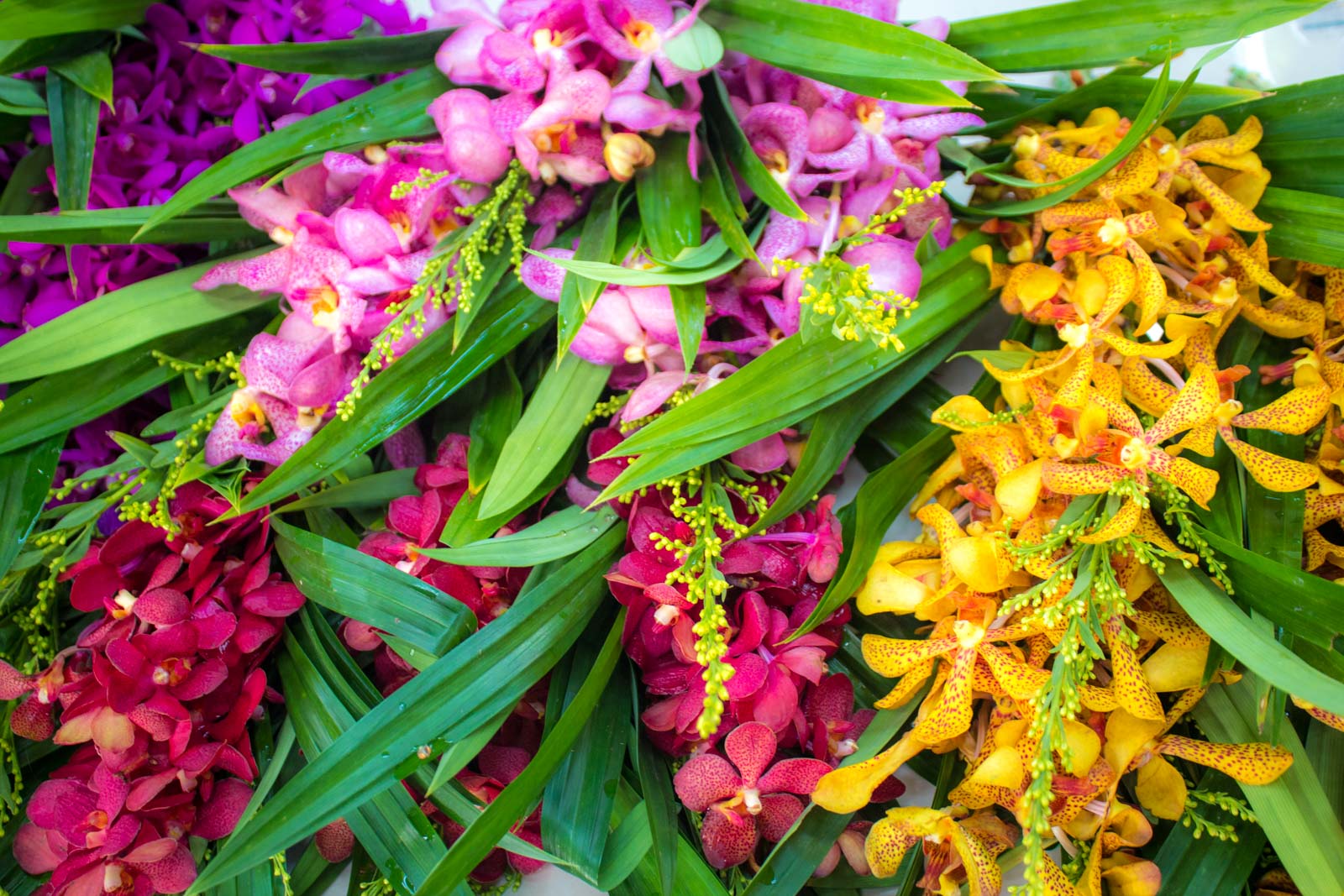 There are so many places to stay in Bangkok, it can be hard to know where to start! However, I would recommend either around Silom or Sukhumvit because that's where you'll find the best selection and the most convenient transport.
The best accommodation in Silom
If you're looking for a fun backpacker option, then I would suggest
HQ Hostel Silom
.
There are a few budget options, but I would recommend looking at
Chocolate Box Mint
.
A cool funky hotel in Silom is the
W Bangkok
.
And for the ultimate luxury, I would recommend going across the river to the beautiful
Peninsula Bangkok
.
The best accommodation in Sukhumvit
There's no better party hostel in Bangkok than the
Slumber Party Bangkok
in Sukhumvit.
A good cheap and comfortable hotel that I would suggest is the
41 Suite Bangkok
.
For a very cool boutique hotel, I think the
Bangkok Publishing Residence
is awesome (but a little out of Sukhumvit).
And there are quite a few good luxury hotels to choose from in the area but I think the best is the
Sheraton Grande Sukhumvit
.