Villa d'Este, Tivoli
It's not too hard to imagine what kind of man Ippolito II d'Este would have been. Born into a wealthy and influential Italian family in 1509, he was a lover of the finest things.
Although he was made Archbishop of Milan when he was nine years old (the title was hereditary then), he saw the church as an instrument to be used to gain even more power.
Vows of celibacy weren't his thing. He would bring in musicians, prostitutes, feasts and wine to impress the people who needed impressing.
When he was made the governor of Tivoli, he arrived in the town about 20 kilometres from Rome and did not like the look of the home that had been assigned to him.
And so, in the style appropriate for someone who kept peacocks as pets, he decided to build a new and much grander residence, not far from where the Roman emperor Hadrian had built his pleasure palace.
If you are interested in combining a day trip from Rome to see both Hadrian's Villa and Villa d'Este, there's a very good and affordable tour here that I would recommend.
There are also a few other options that are really good:
Nobody argued at the time when Ippolito II d'Este decided to dramatically modify the monastery he had been given in Tivoli – he was, after all, the grandson of a pope.
And you'd be hard-pressed to find someone who would argue today because his creation was the Villa d'Este, one of the most magnificent examples of renaissance architecture and gardens in the world.
Inside the villa
The large villa is spread over two levels with grand rooms with unique designs. The paintings on the walls and ceilings of the rooms make them feel like cubes of art than practical spaces but they were used back in the 16th century for both living and entertaining.
Most of the artworks have been described as 'secular allegories', which is probably quite suitable for a man who seemed to give his own interpretation to the role of the church.
Although Ippolito II d'Este became a cardinal (and almost pope), it was much more to do with lavish gifts he sent to European dignitaries than for selfless service to religion.
The gardens
It's the gardens which are the most lavish part of the compound, though.
From the villa, stairs and paths lead down to the garden along five main corridors. At one side, the garden is elevated by a cliff-like fountain. The effect is that the whole space feels a bit like an amphitheatre.
Throughout the garden area are immaculately manicured hedges and trees, colourful flower gardens, stone statues and fountains.
The fountains themselves are works of genius and were all designed to use gravity and hydraulics to move the water through them. Even today, all but two large jets are still operated without electronics or motors.
Visiting Villa d'Este, Tivoli
As I walk down from the fountains at the top, with the villa above me on the left and an emptiness ahead that looks out over the suburbs of Tivoli, I can only imagine how it was to be here more than 400 years ago when the villa first came into existence.
The parties which must have been held here, the important people who must have come to visit, the amazement of everyone when they beheld this masterpiece for the first time.
Over the years the villa did fall into a state of disrepair but it was eventually taken over by the Italian Government in 1920. Since then they've worked to restore and maintain it and make it available to everyone.
To do a day trip from Rome to see both Hadrian's Villa and Villa d'Este, there's a very good and affordable tour here that I would recommend.
There are some other good options here, that you may prefer:
It's also possible to visit Tivoli independently from Rome, and I've got some tips on how to do that below.
Where is Villa d'Este in Tivoli?
Villa d'Este is in the centre of Tivoli at Piazza Trento, 5.
When is Villa d'Este open?
Villa d'Este opens at 8:30am and closes an hour before sunset. It is closed on Mondays.
How much does it cost to visit Vill d'Este?
Entrance fees are €8 for an adult, €4 for a reduced ticket. You can buy tickets in advance here to skip the line, but I'm not sure it's worth the extra expense.
How do you get to Villa d'Este in Tivoli?
The quickest way from Rome by public transport is to catch the Metro Line B to Ponte Mammolo and then get the bus marked to Tivoli.
This is an easy day trip from Rome or a good stopping point for journeys to the east of the capital. It is definitely worth the visit. You can also combine it with a visit to Hadrian's Villa in Tivoli.
Ippolito II d'Este may have been an extravagant man who presumably made as many enemies as he did friends – but he has left us with a stunning legacy of which he should be proud.
THE BEST ACCOMMODATION IN TIVOLI
Although you can visit as a day trip from Rome, there's enough to see to make a lovely overnight stay in Tivoli.
BACKPACKER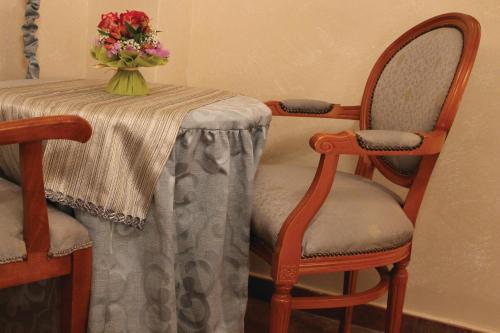 There aren't really any hostels in town, but you'll find good rates at La Giada.
BUDGET
I think Cristallo Relais is a wonderful little hotel with excellent value for money.
BOUTIQUE
For a rustic villa atmosphere, have a look at the charming Casale Colleoni.
LUXURY