Levada walk, Madeira, Portugal
What do you do when one side of your island has most of the water but you want to grow crops on the other?
Perhaps today you would be able to come up with a solution – there are pumps and pipes and all sorts of things you could use.
But 400 years ago things weren't quite as simple. It was a predicament like this that brought out the innovators in the Portuguese.
They were more used to sailing across water than manipulating the flow itself. In fact, that's how the Portuguese found the island of Madeira, during an exploratory trip in the 1400s.
But when settlers began to move to Madeira they needed water to grow food to support their existence on this outcrop of land so far from the homeland. This is when they created the famous levadas.
In essence, a levada is a channel for water to be used for irrigation. It can be compared to an aqueduct but it is unique in its construction.
These channels – often no more than half a metre wide – were built into the sides of mountains, cut into cliffs, and even tunnelled through hills at some points.
They use the natural power of gravity to propel the water from one location to another.
It was not a small task, though. Over the years the number and length of the levadas grew and today there are more than 2,000 kilometres of these Portuguese aqueducts across the island.
When you consider that the island is just 57 kilometres long and 22 kilometres wide, you can see how extensive the levada network is.
"They are the bloodlines of the island," a local guide tells me. It seems like an apt description.
The reason I've got a guide with me is because walking the levadas is now a popular tourist attraction. It's something you can easily do on your own but it's not simple to get to most of them and, without some expert knowledge, you don't get the most out of them.
My guide, Osvaldo Raros from Madeira Mountain Expedition, definitely knows his stuff. It's not just about the history and logistics of the levadas – which are fascinating enough.
(At some junctions there are simple but ingenious systems to divert the water in different directions so that all the farmers can get their share during the day.)
But he spends a lot of time pointing out different plants and explaining how the fauna and the humans on the island coexist.
One of the things that surprises me is how quickly the landscapes change during the walk. We're on our feet, following the levada along the sides of mountains, for about two hours and it seems as thought every ten minutes there's something different to look at.
From the eucalyptus forests, to the grassy hills, to small towns, to pure agricultural land, to small waterfalls and fern gardens.
I try to keep track of where we're walking – I'm sure we're not changing altitude too much – yet around every corner is a different ecosystem.
Ultimately, though, it's the overall ecosystem of Madeira that is the most interesting.
This is a beautiful walk and one of the best ways to see some of the island in the fresh air with a bit of exercise. For the views and the scenery, it is worth it alone.
But when you stop for a second and think about the early settlers here starting to build this network of thousands of kilometres of channel, using physics they probably didn't understand but for its effects, it is quite incredible.
They built the bloodlines of the island into these mountainsides and centuries later the heart is still beating strong.
THE BEST ACCOMMODATION IN MADEIRA
Although there are a few areas you could stay in Madeira, I think it makes sense to base yourself in the capital Funchal and do trips from here.
BACKPACKER
For a backpacker option, I recommend Santa Maria Hostel, which is in an old renovated school.
BUDGET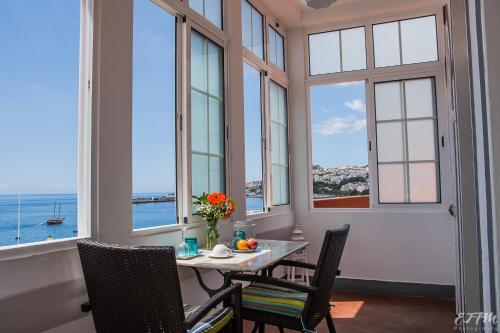 BOUTIQUE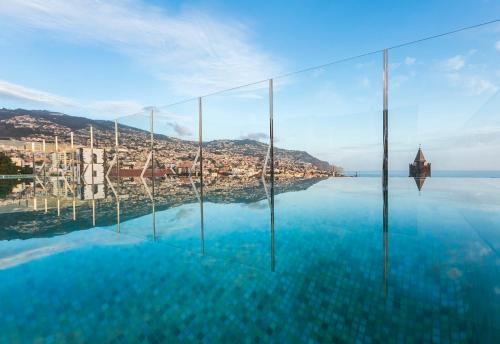 LUXURY
Time Travel Turtle was a guest of Porto Bay Hotels and Resorts and Madeira Promotion Bureau but the opinions, over-written descriptions and bad jokes are his own.