Český Krumlov, Czech Republic
Český Krumlov a beautiful city in South Bohemia, feels like a fairy tale from the Middle Ages. Quaint houses, a grand castle, a meandering river. But, as we all know, there's always a little cruelty in the fairy tales from those days. It's no exception here and I'm shocked when I see the dark side of Český Krumlov.
It comes just as I'm about to go through the arches into the entrance to the castle courtyard. There's a small bridge over a deep moat and I see tourists standing on either edge, peering down. I stop to see what they're looking at and, down below, I can see bears. That's right – real brown bears, walking slowly and sadly around their enclosure, like an exhibit in a depressing zoo.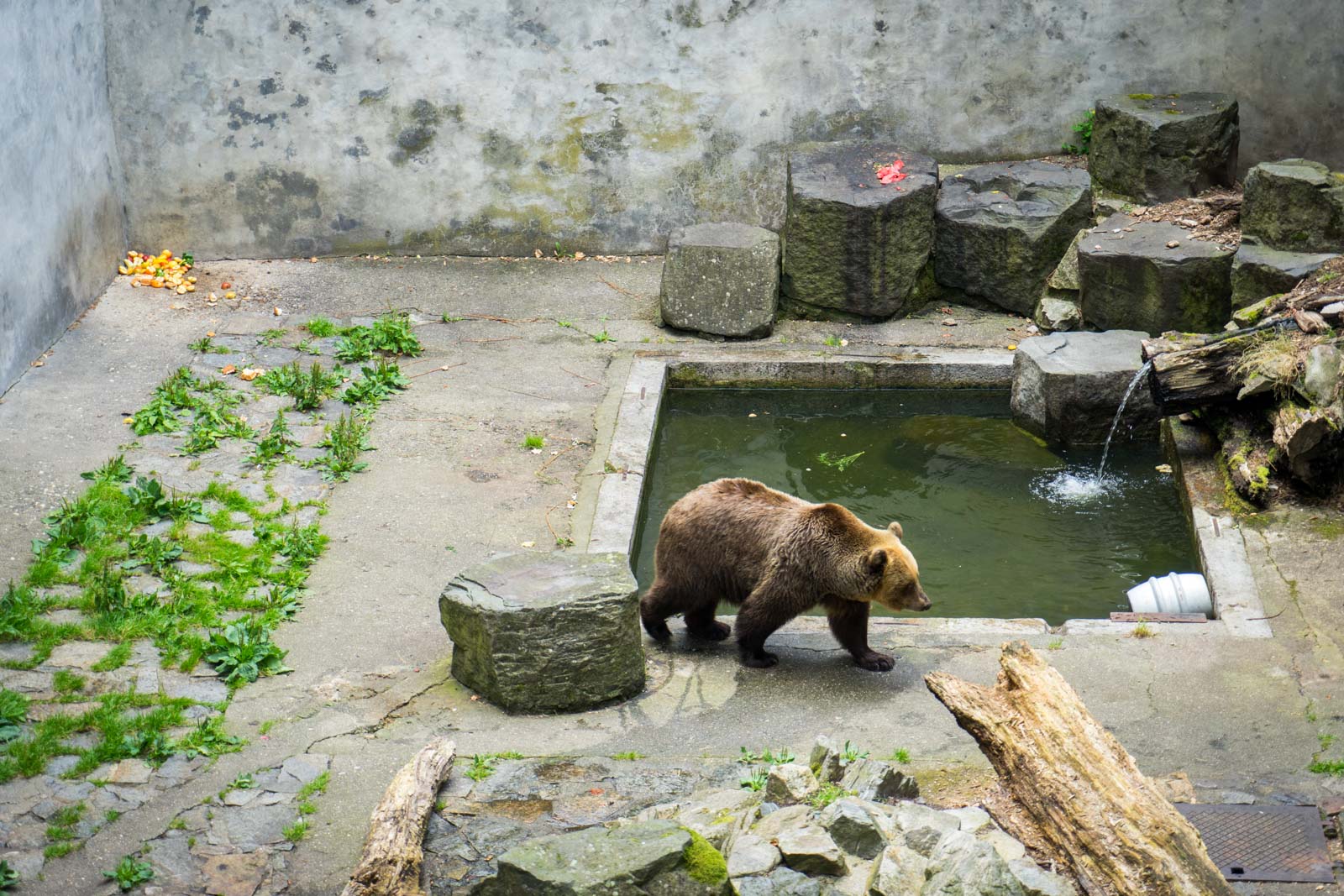 The bears at Český Krumlov castle
Like much of Český Krumlov, this is an homage to history. As early as the 16th century, the owners of the castle used bears as part of their coat of arms. In line with this symbolism, they kept bears in the castle somewhere. This started a tradition that some of the subsequent owners continued (with certain breaks throughout history). The first records of bears being kept in the moat is from 1707. There were no bears kept at the castle in the first half of the 19th century, for example, but there were two in the moat between 1857 and 1887, and then another two that were brought to the castle from 1907.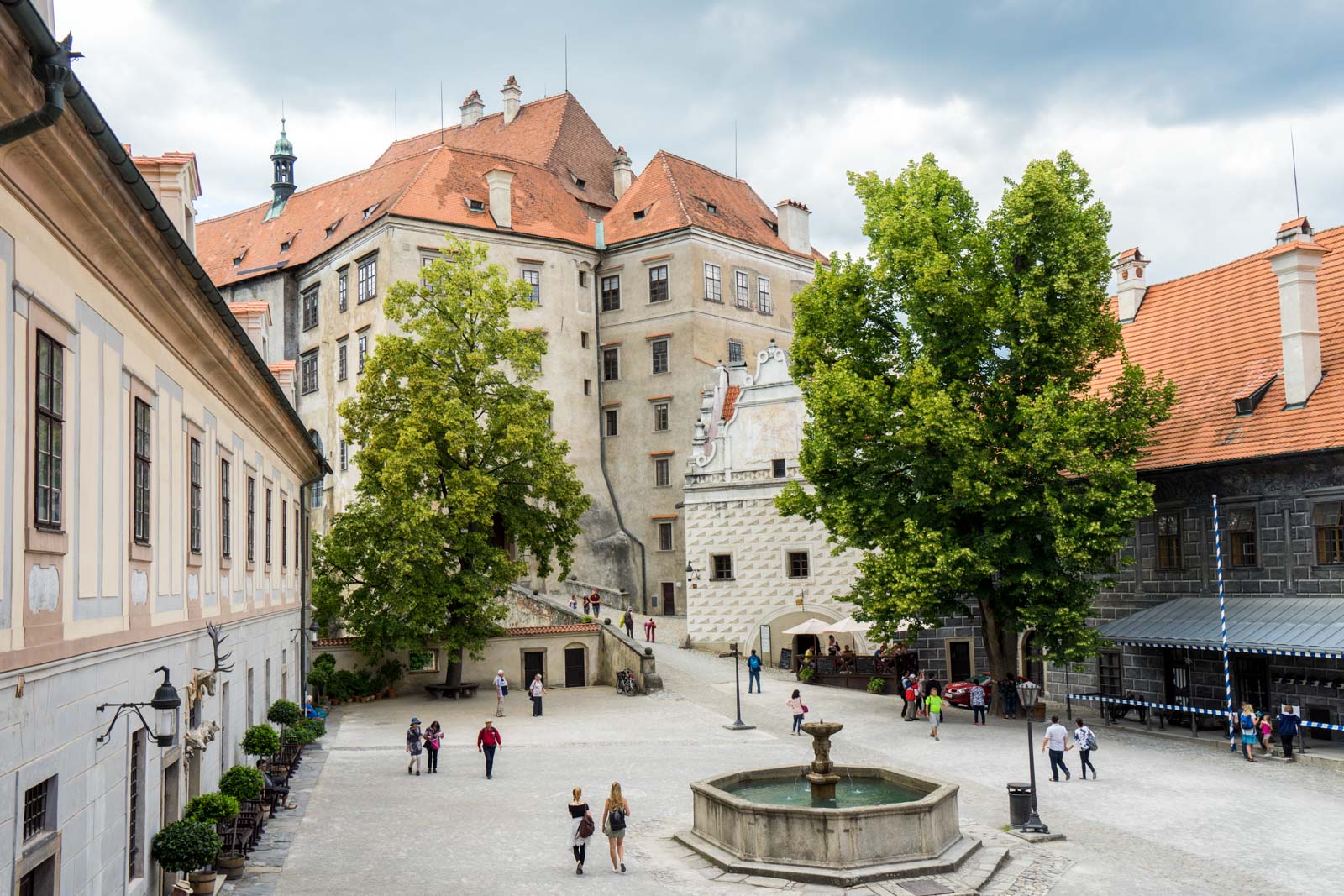 I feel bad taking a couple of photos, in case it looks as though I am somehow supporting their captivity, but I want some images to show you to go along with what I write. I don't stay long, though, and head into the castle courtyard and start to explore a bit.
I go into the museum which is relatively simple but has some decent displays about life in the castle.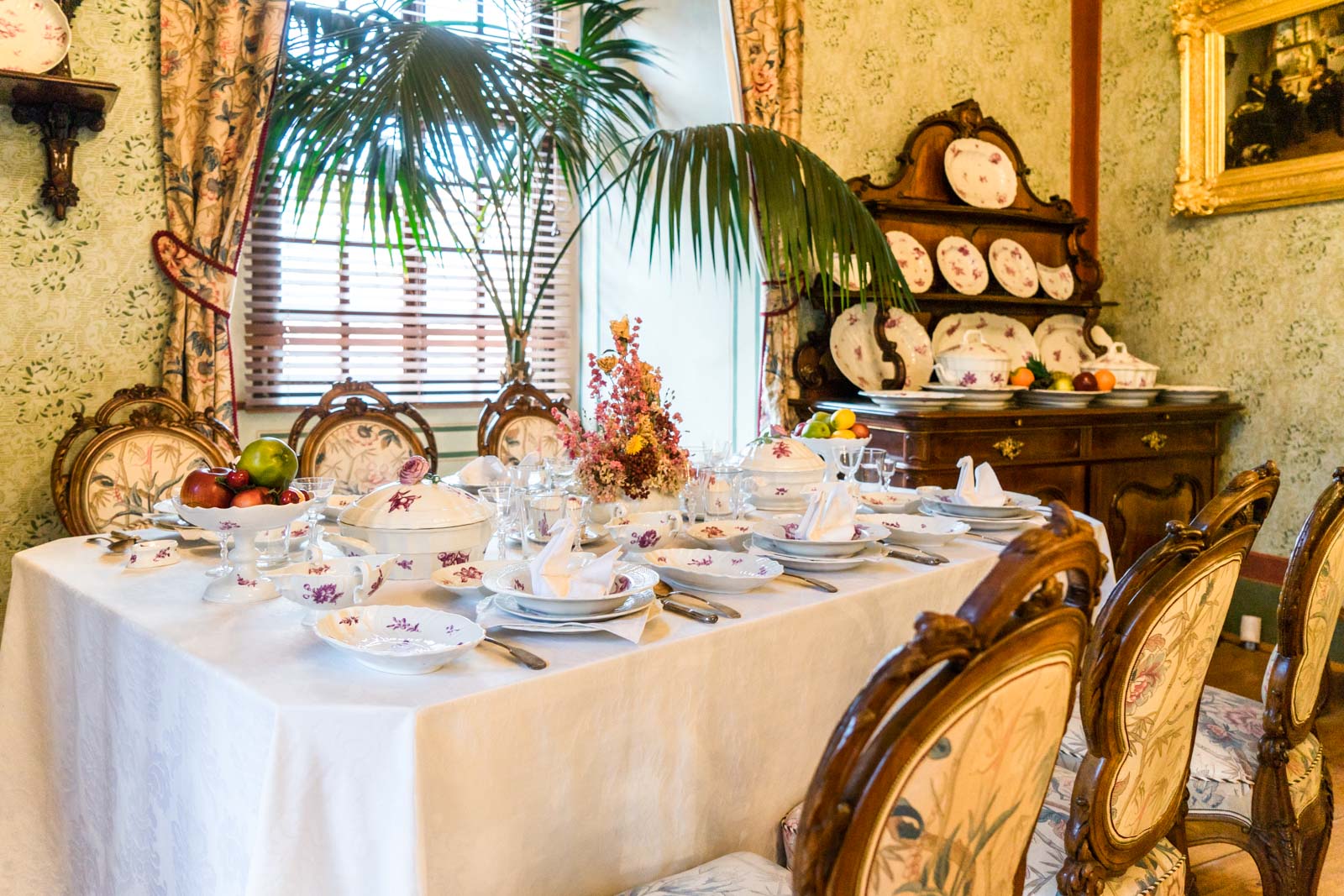 I also climb up the tower to get views out across the city. It really is a beautiful place, the mix of historic buildings nestled amongst the greenery and the glittering river that winds through them all. From up here, you get the best view of how it all fits together so delightfully.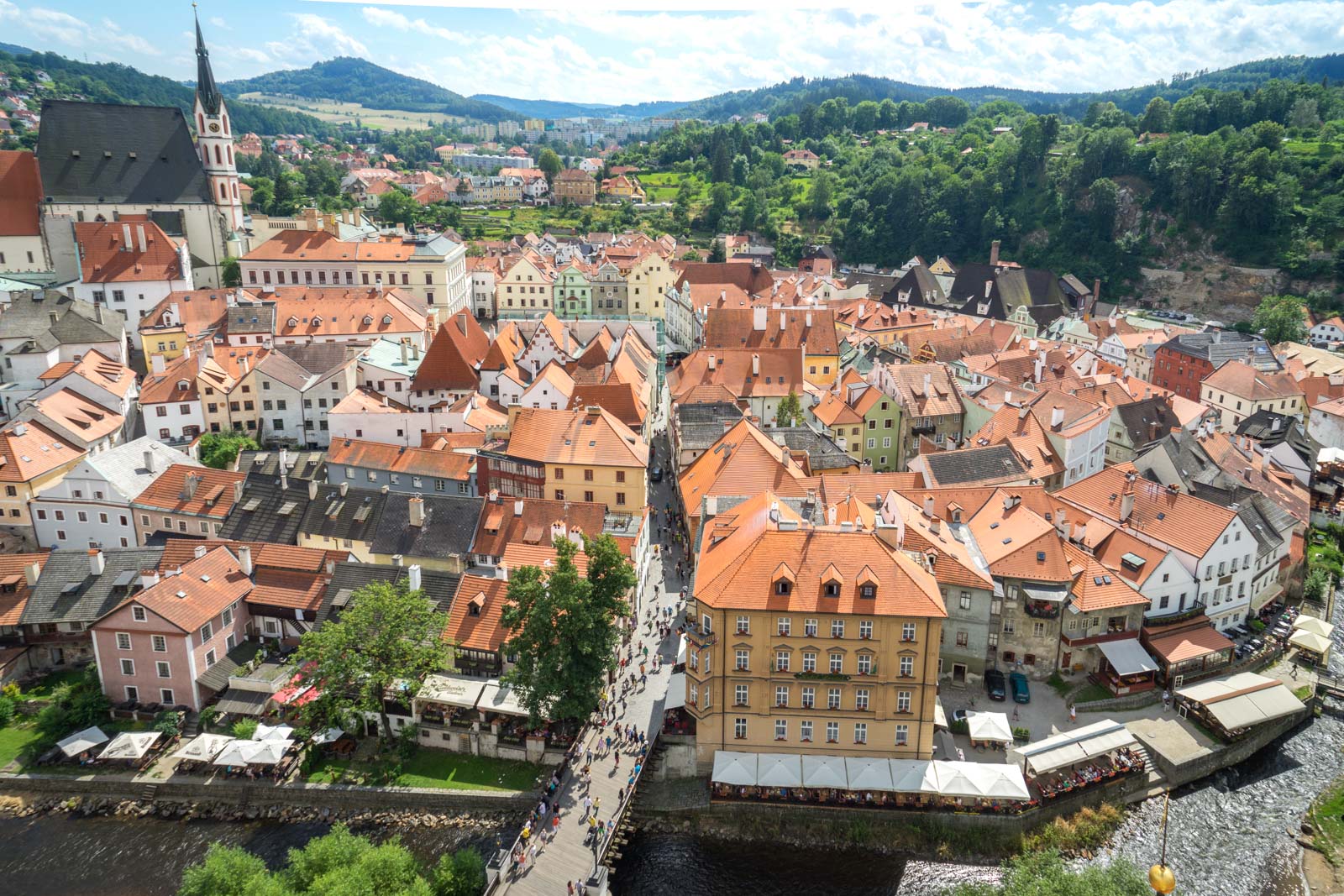 Those bears, though. I can't stop thinking about them as I walk through the large castle compound (and it is a large area – the second largest in the Czech Republic after Prague Castle). There may be an argument to have them here based on heritage and tradition… but I don't think that outweighs the cruelty of keeping them in conditions that are not acceptable by modern standards. Times change and there really is no justification for this.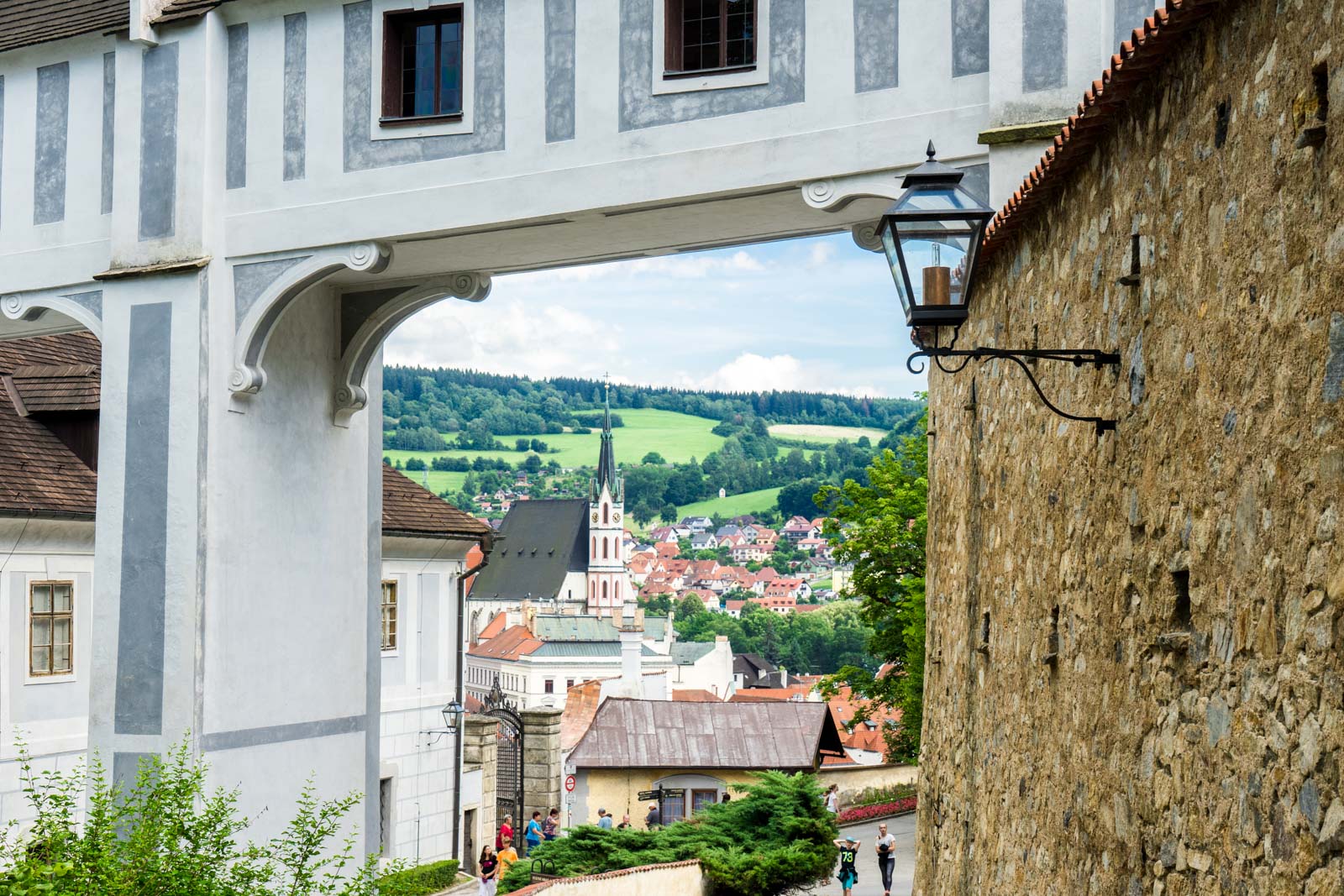 Visiting Český Krumlov
After a while, I start focusing more on the city and the rest of the history here in Český Krumlov. I start at the castle's gardens, a large area built in 1745 with the gorgeous Neptune Fountain at its centre.
From here I find a path that takes me down to the historic centre of town. This is one of those places where, although there are plenty of museums to visit, I feel just walking through the streets is like visiting a museum. Most streets are closed to cars and every building seems to have something interesting about it. Tourists are everywhere, unfortunately, but it doesn't take away from the magic of the place.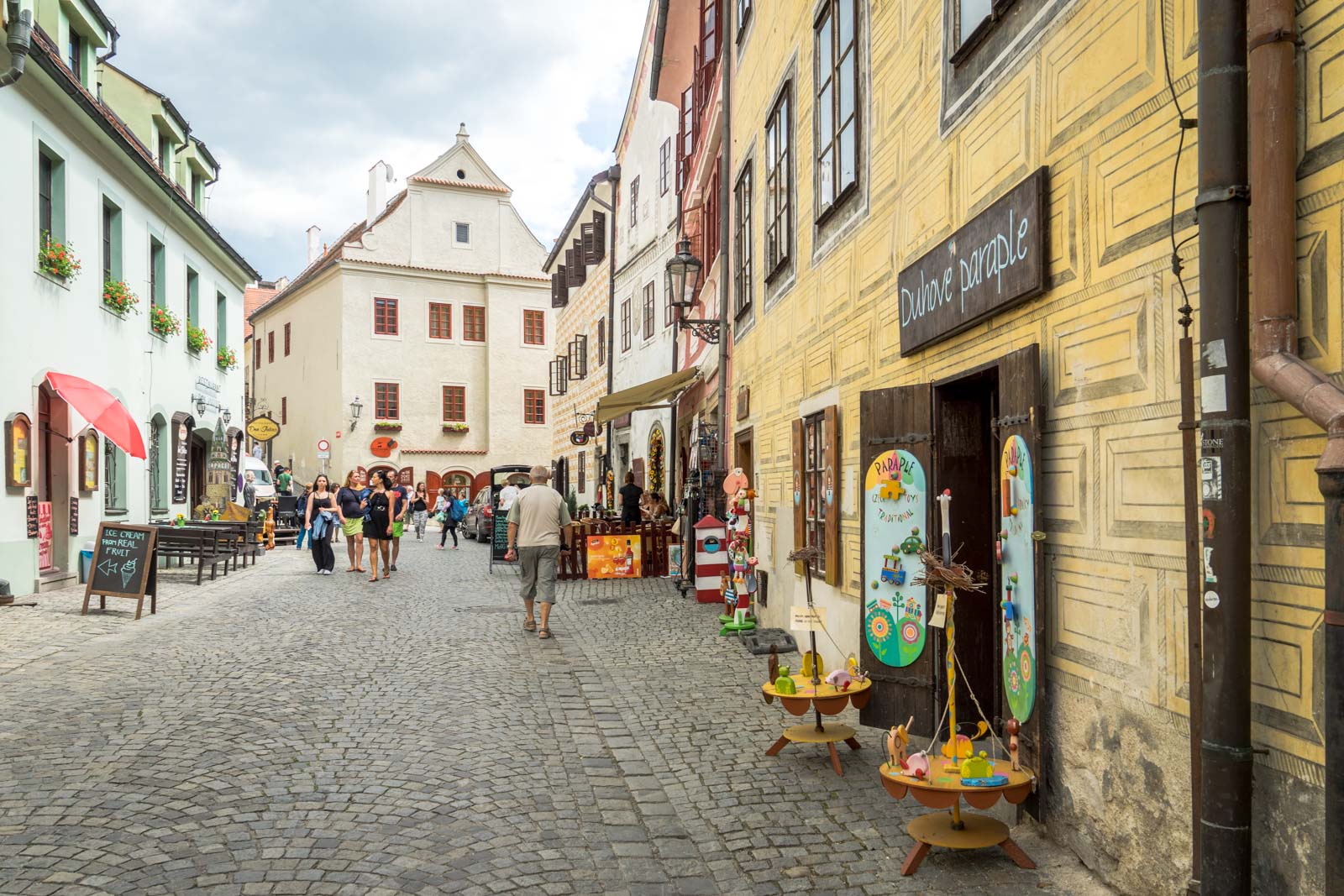 You also can't avoid the river. As I explore the town, I cross over it several times and find myself walking alongside it at points. It's quite a wide river and has a decent flow today. Perfect for those who are on the water, rafting and kayaking, laughing and chatting as they float along. It looks like a lot of fun and I make a mental note to do something like that if I ever come back. Rather than just popping in for the day, as I have, it might be more fun to stay for a night or two and spend a day going down the river.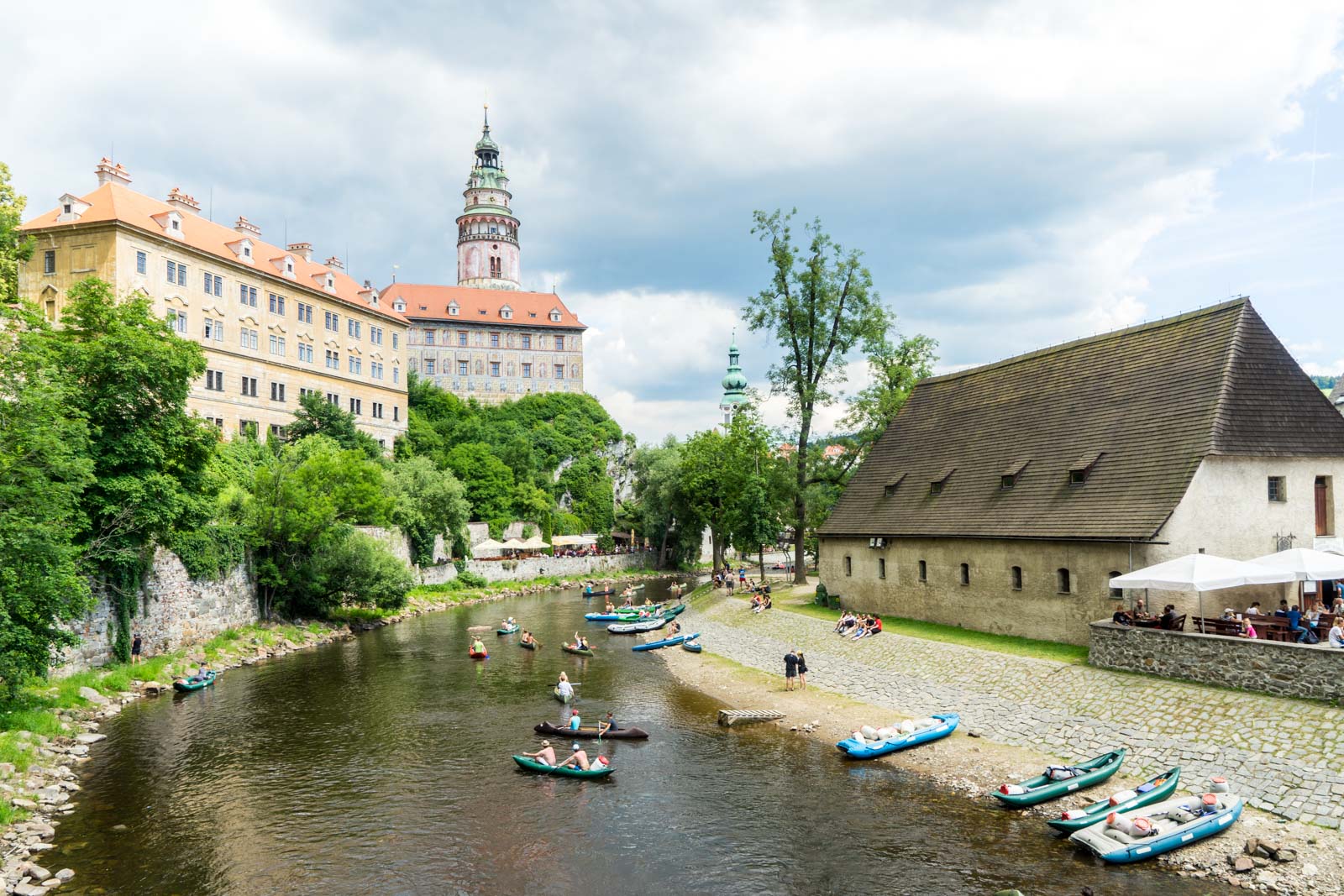 Most fairytales have a happy ending. In some ways, my time in Český Krumlov does leave me in good spirits. There's no denying the city is one of the most stunning places in the Czech Republic and I'm charmed by the artistic impressions it presented to me at almost every turn. But the memory of the bears does leave a little bit of a sour taste in my mouth.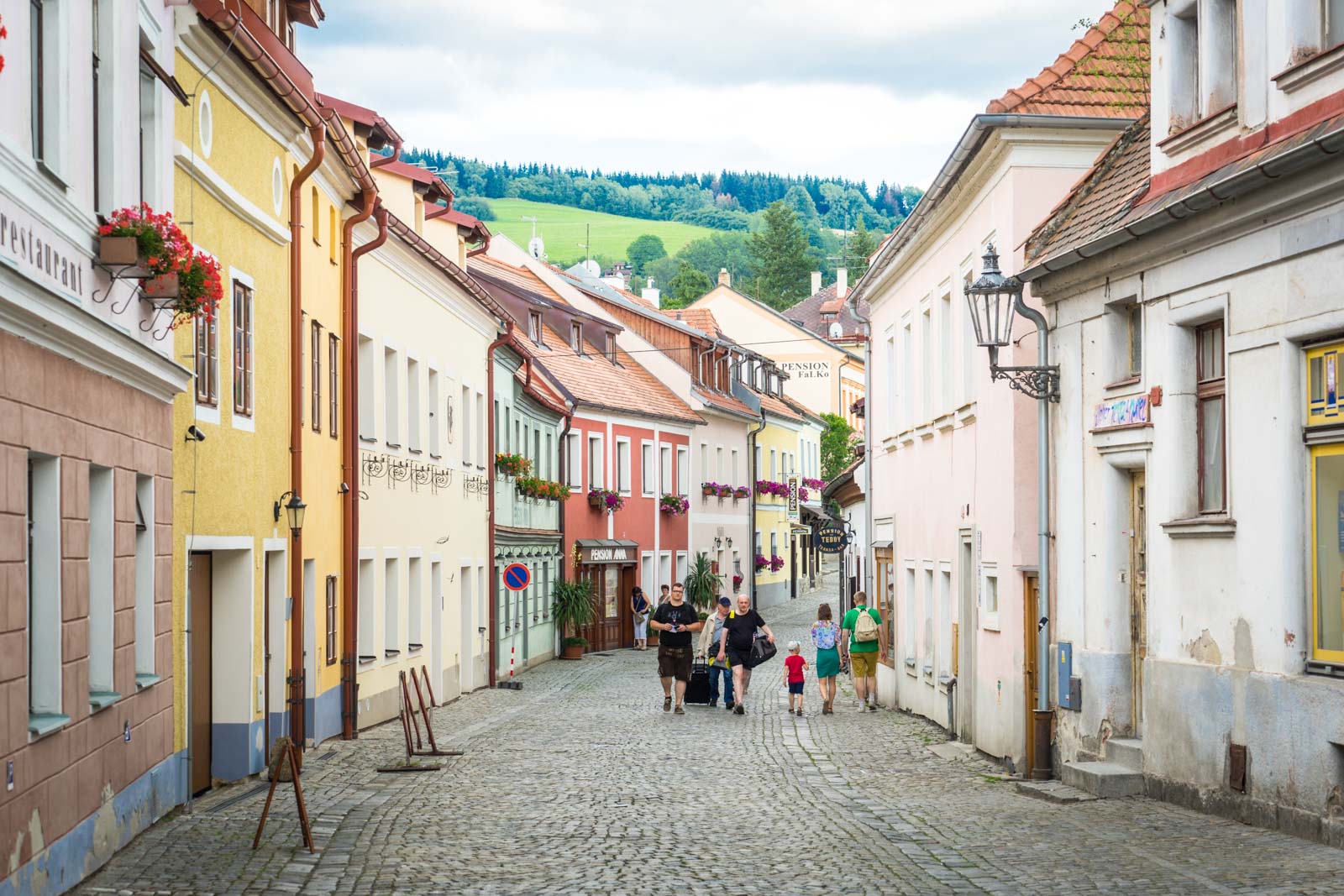 I do some research and read that there are plans to improve their living conditions and find a more suitable environment for them. I'm not sure exactly what that will entail but maybe there's a chance we will all live happily ever after.
How do you get to Český Krumlov?

If you're coming from Prague, I would definitely recommend getting the express buses to Český Krumlov. They leave every hour, take three hours and cost 200CZK (US$8). The best option is to book in advance through Student Agency. Note: there are two bus stops on either side of the city. I would suggest getting off at the first one, and then getting on the return bus at the other one.
The other option is to get the train. You'll need to change and it will take slightly longer than the bus, but the cost is about the same. You can see the timetable here.

Are there tours to Český Krumlov?

Yes, there are. Český Krumlov is a popular day trip from Prague so you'll find quite a few options. I would recommend using this tour from Prague.

If you are already in town and you're looking for a tour to show you the sights, there are also some good options for that. I would suggest this walking tour with an art historian.

Can you visit the castle at Český Krumlov?

Yes, you can visit the castle but it is closed in November, December, January, February and March. In April and May, it is open from 0900 – 1600 (9am – 4pm). In June, July and August, it is open from 0900 – 1700 (9am – 5pm). In September and October it is open from 0900 – 1600 (9am – 4:00pm). IT IS ALWAYS CLOSED ON MONDAYS.

The basic tour costs 260CZK (US$10.10) for adults and 180CZK (US$7) for concessions. There are two other tours you can also do, to see extra parts of the castle, including the Baroque theatre.

You can find more information at the official website.

Where should you stay in Český Krumlov?

If you're looking for a cheap but fun option, I would suggest Hostel Skippy, which is right on the river.
For a very affordable and comfortable hotel, Penzion Na Podlesí ve Zlaté Koruně is a great place.
For modern luxuries and design in a historic building, try the cool Pension Athanor.
And for something unique and special, you can stay inside a historic tower at Krumlov Tower!