Last Updated on
Tsukiji Fish Market, Tokyo, Japan
Not surprisingly, it's busy inside the world's largest seafood market.
It's just turned nine o'clock in the morning at Tokyo's Tsukiji Market and the early rush is over… but that doesn't mean things have stopped.There are more than 900 stalls crammed into the giant steel-roofed building and they've all got more to sell.
As the sun rises over Japan each morning (except Sunday), Tsukiji is the epicentre of the country's fish trade with the important auctions to secure the best catch of the day.
Things are so hectic during this period that tourists aren't allowed in until things have calmed down a bit at 9am. That's when I get my chance to see the market for myself.
All around, people are whizzing past on electronic trolleys, carrying boxes, chopping fish, and negotiating deals with buyers.
There are more than 400 types of seafood on sale here and everywhere you walk there are new and interesting wares to discover.
Once you're inside, it's easy to get lost because the rows of stalls seem to stretch on in very direction. With no direct sunlight coming in, there's an eerie feeling amongst the crowds.
The smell of fish is everywhere.
It's estimated that more than 8 billion US dollars worth of seafood is sold every year. It's a huge figure but that's the kind of trade that's needed to sustain Japan's fish diet.
This is a country where seafood is critical to so many of the national dishes and that's why such a large space is needed for a market like this.
There are plans to relocate the market somewhere else because it takes up so much prime real estate on the water in a city where land is a commodity in short supply. I hope if it does get moved to a more modern centre it will still retain some of the charm of Tsukiji.
Today I'm trying something new on the blog and I have put together a short video with some of the photos I took. Have a watch and a listen and I hope it gives you a sense of what it is like to be there for yourself. It's best watched fullscreen in HD.
For those of you who prefer just to quickly browse, here's a collection of the photos. As you'll see, there's a very unique look to the markets where natural light breaks through only occasionally and it's hard to gauge the time of day.
You'll also notice how colourful some of the seafood for sale is. A lot of the product is still alive when it is sold so there's almost a feeling of being in a huge aquarium at times.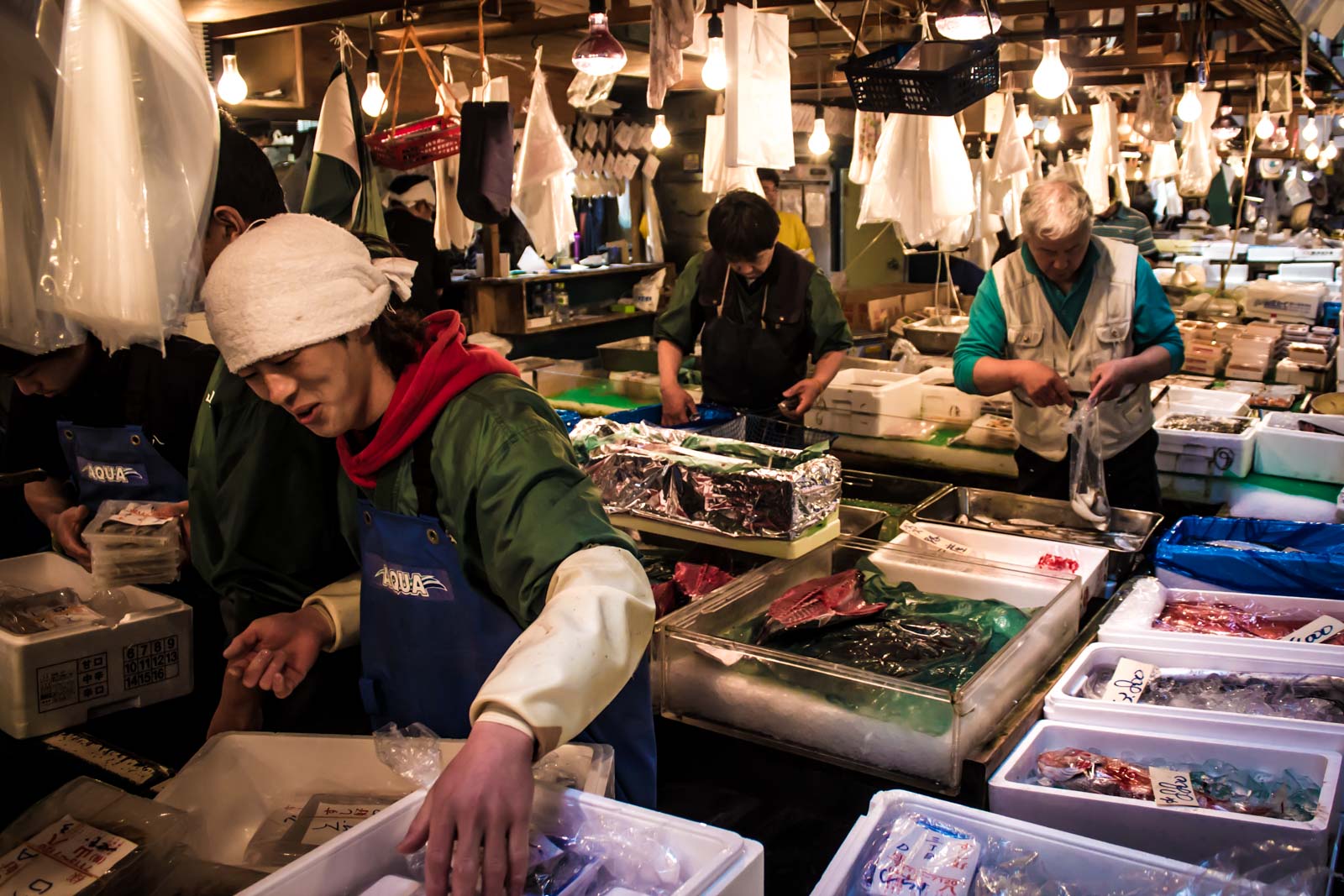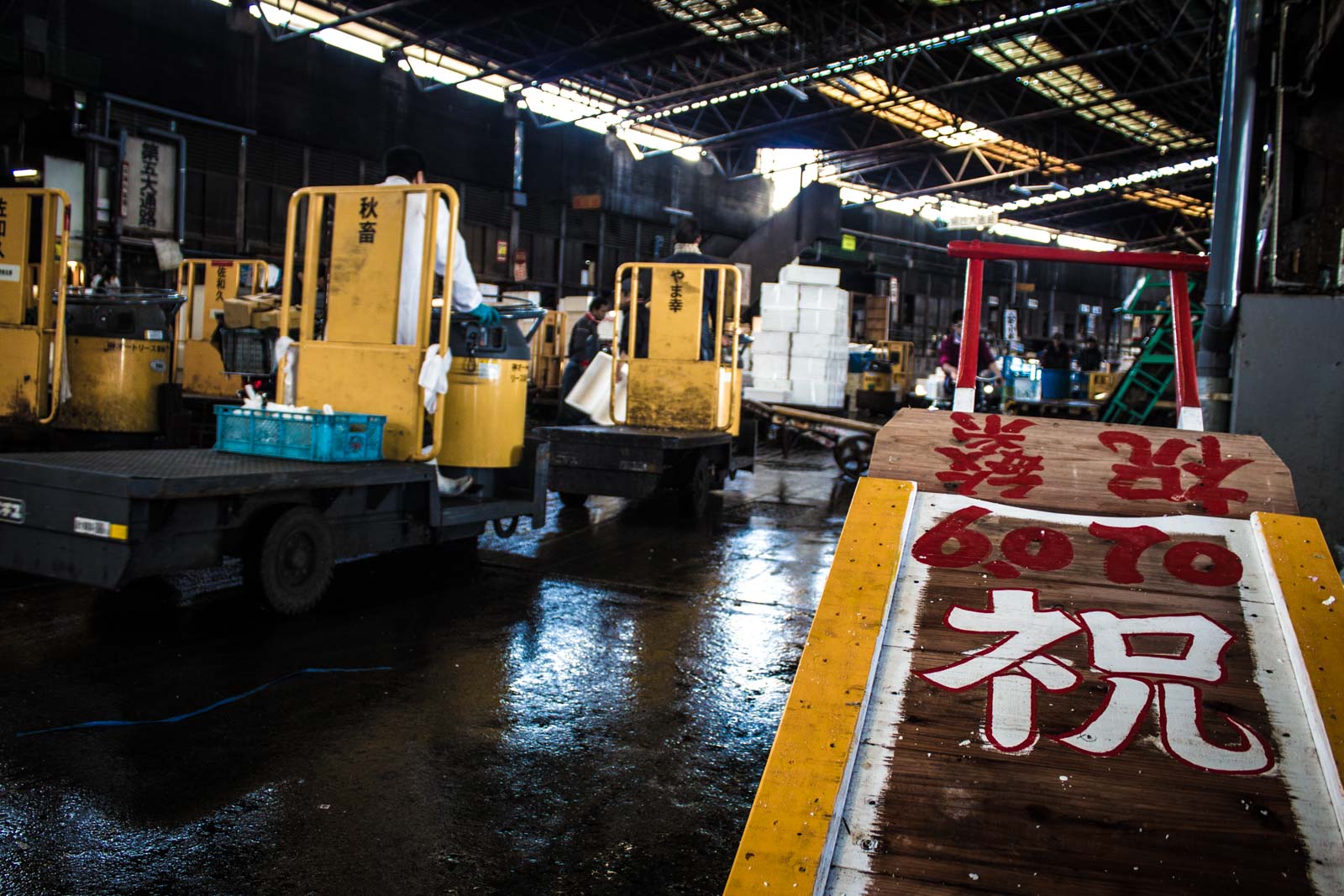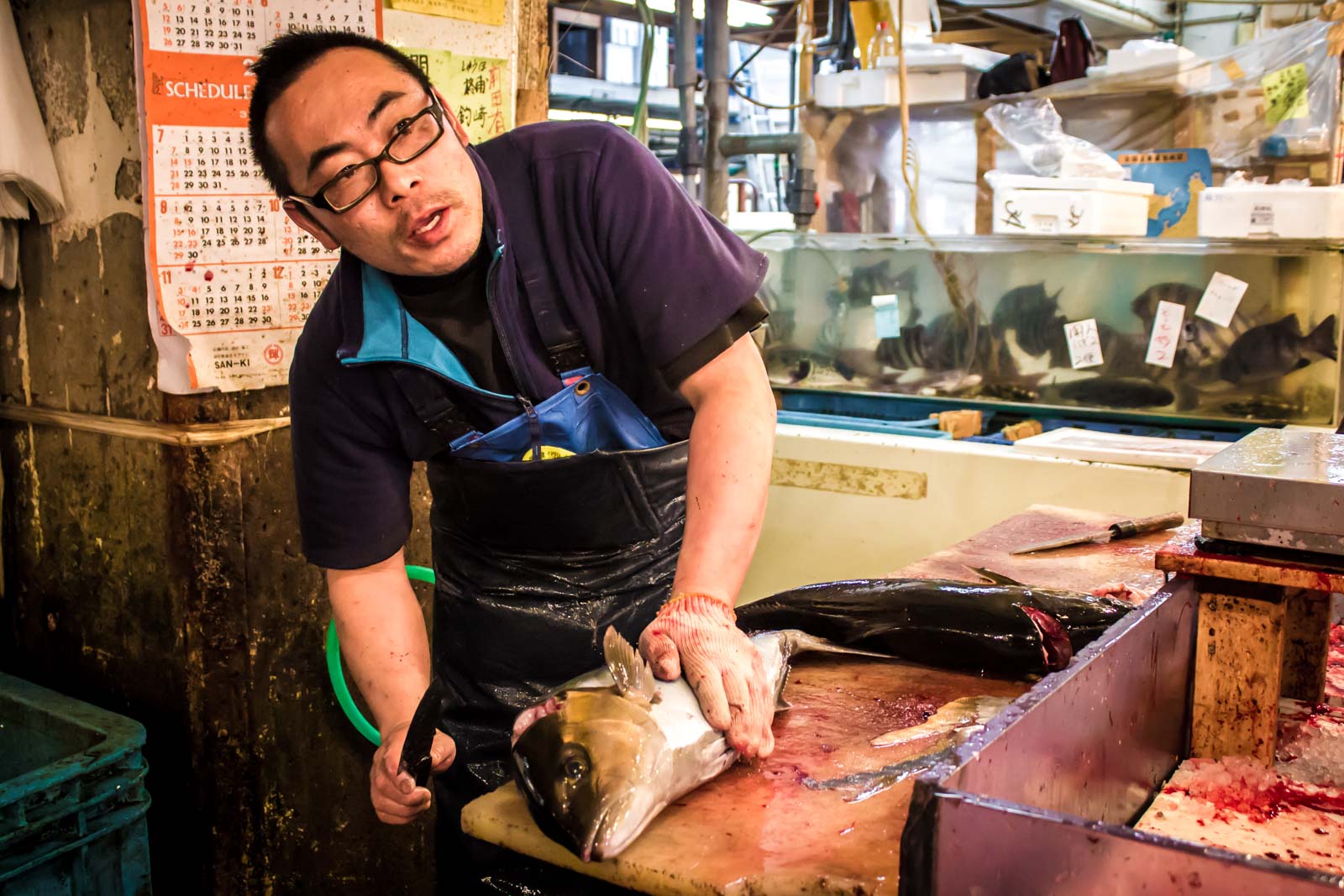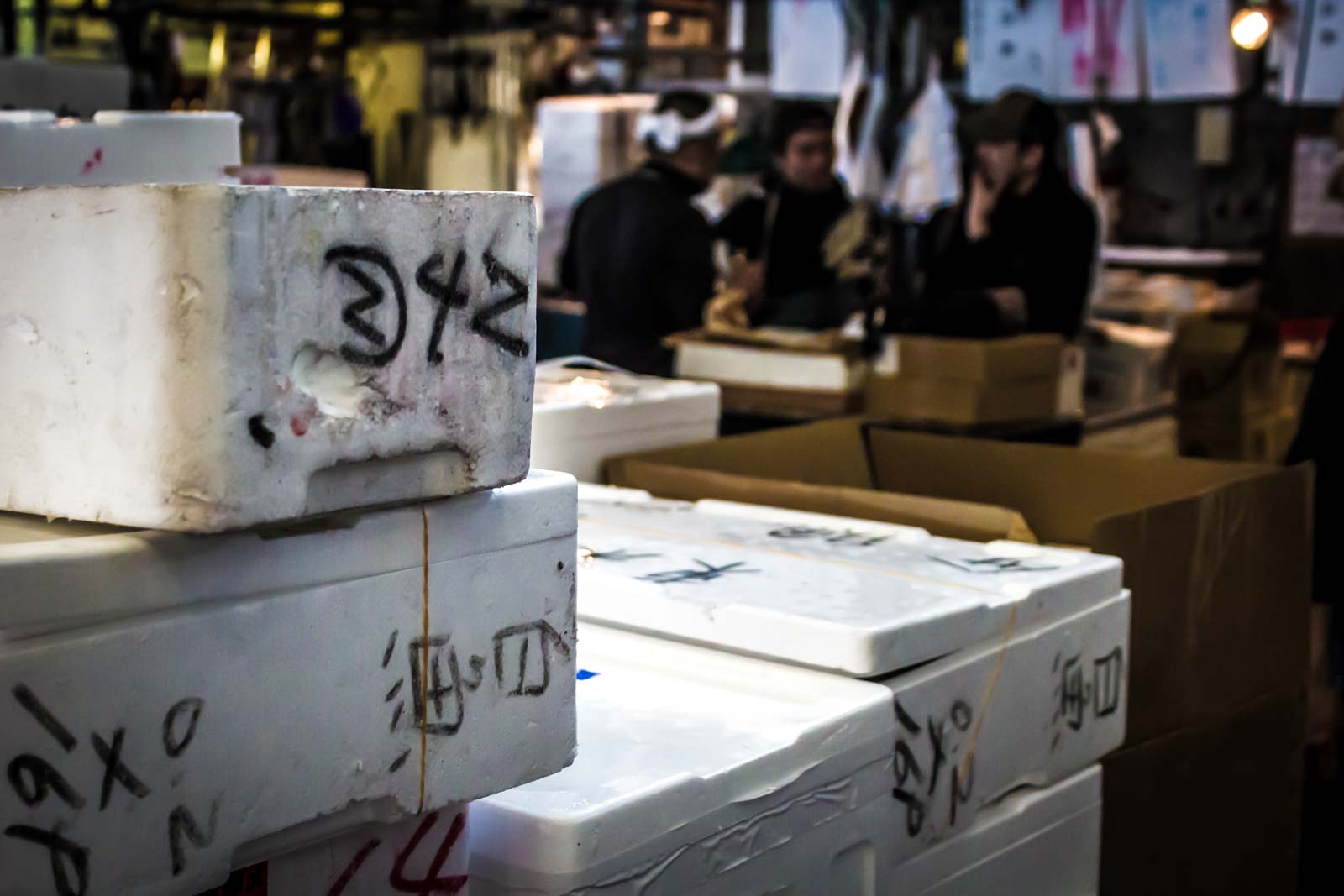 Tokyo is a huge city and there are lots of different areas you could stay in. For tourists, though, I would recommend either around Tokyo station or around Shinjuku.
Around Tokyo station
If you're looking for a budget option, you can get comfortable dorm beds at the great
Wise Owl Hostel
or the modern
Hostel Den
.
Tokyo is an expensive city but
APA Hotel Ginza-Takaracho
is a great price for a nice and convenient option near the station.
For a very trendy modern hotel close to the station, I think you'll like
The Gate Hotel Tokyo by Hulic
.
And for one of the best hotels in Tokyo, I would recommend
The Peninsula
.
Around Shinjuku
There are a couple of great budget options here, with good dorms beds at the cool
Imano Hostel
and the modern
UNPLAN Shinjuku
.
For an affordable hotel, a good option in central Shinjuku is
IBIS Tokyo Shinjuku
.
If you're looking for a cool design hotel, then
Bespoke Hotel Shinjuku
is a great choice.
And for a luxury stay, you can't go past the gorgeous
Park Hyatt
.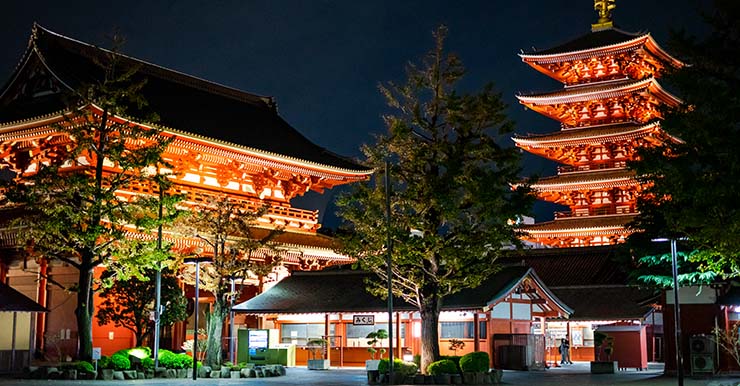 WANT TO KNOW MORE ABOUT TOKYO?
Let someone else do the work for you:
You may also want to consider taking a tour in Japan, rather than organising everything on your own. It's also a nice way to have company if you are travelling solo.
I am a 'Wanderer' with G Adventures and they have great tours in Japan.
You could consider:
When I travel internationally, I always get insurance. It's not worth the risk, in case there's a medical emergency or another serious incident. I recommend you should use World Nomads for your trip.