Last Updated on
The Wadden Sea, Germany
There's a squelching noise coming from my feet. At least, I assume it's from my feet. I can't see them anymore – in their place is just a runny mess of brown mud with little bubbles escaping.
I'm out on the mudflats near the shore of a town called Norden in the north of Germany. The mud's been revealed by the tide that has pulled the water away and so I have ventured out with a National Park guide to see what we can find.
She pushes a spade down past the soft surface and brings up a pile of mud. Sifting through it we find worms and crabs and all sorts of other small critters.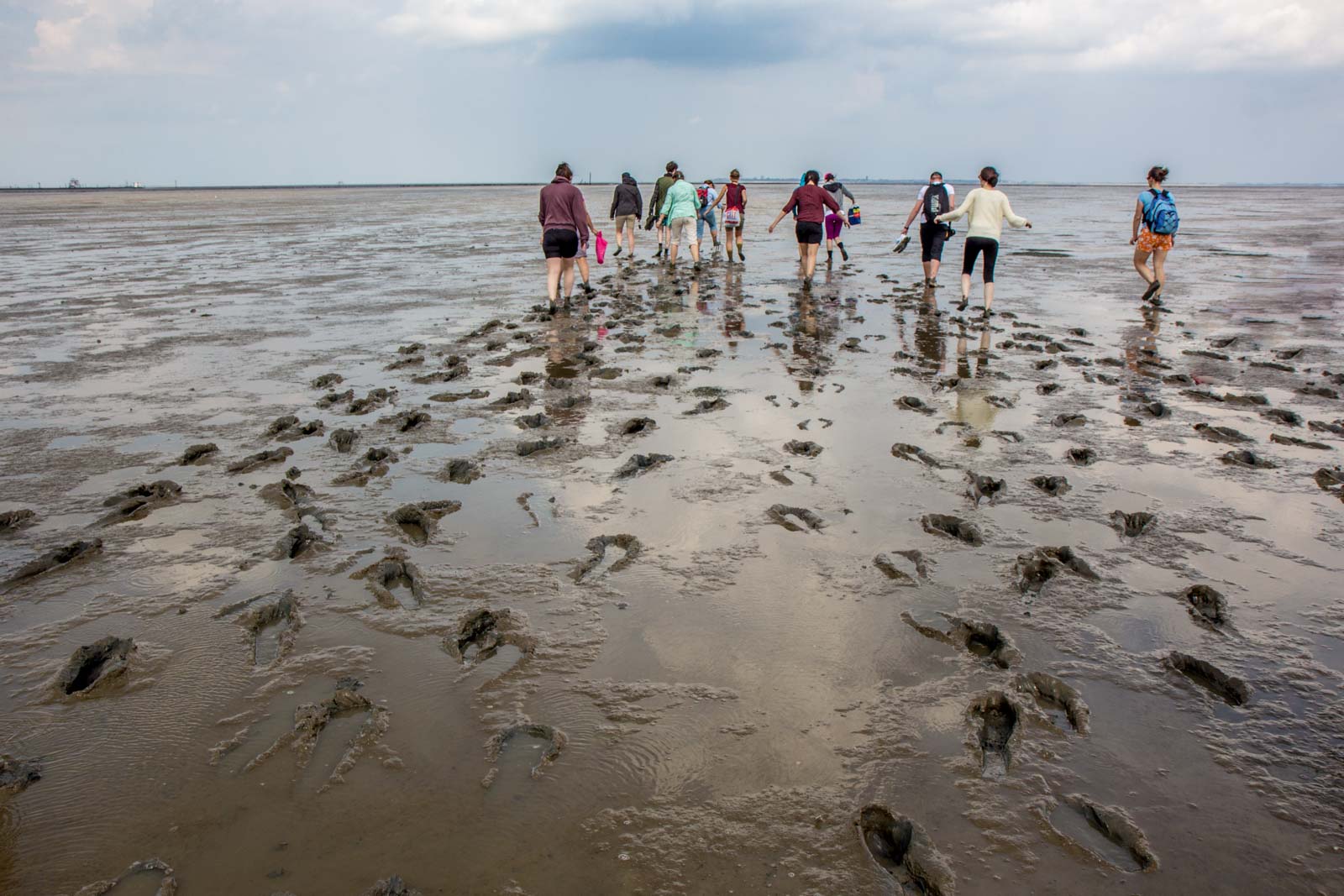 This is the Wadden Sea – a unique landscape that hosts a habitat found nowhere else in the world. More than 10,000 animal and plant species live around these coastal wetland environments that change constantly throughout the day with the movement of the tides.
The Wadden Sea is the largest unbroken system of intertidal sand and mud flats on the planet and it's changing in the longer term as well.
Geologically, it's an extremely young area and has only been like this for about 10,000 years. The winds and the tides are gradually reshaping it with constant pressure from every angle.
I'm wearing socks, on the advice of the ranger, to protect my feet and they have turned a brown grey colour. I can feel the silt inside them as I step.
Once we get back to the shoreline and I scramble up some rocks, I try to wash them. Mud pours out by they don't change colour. These white socks might need to be left behind.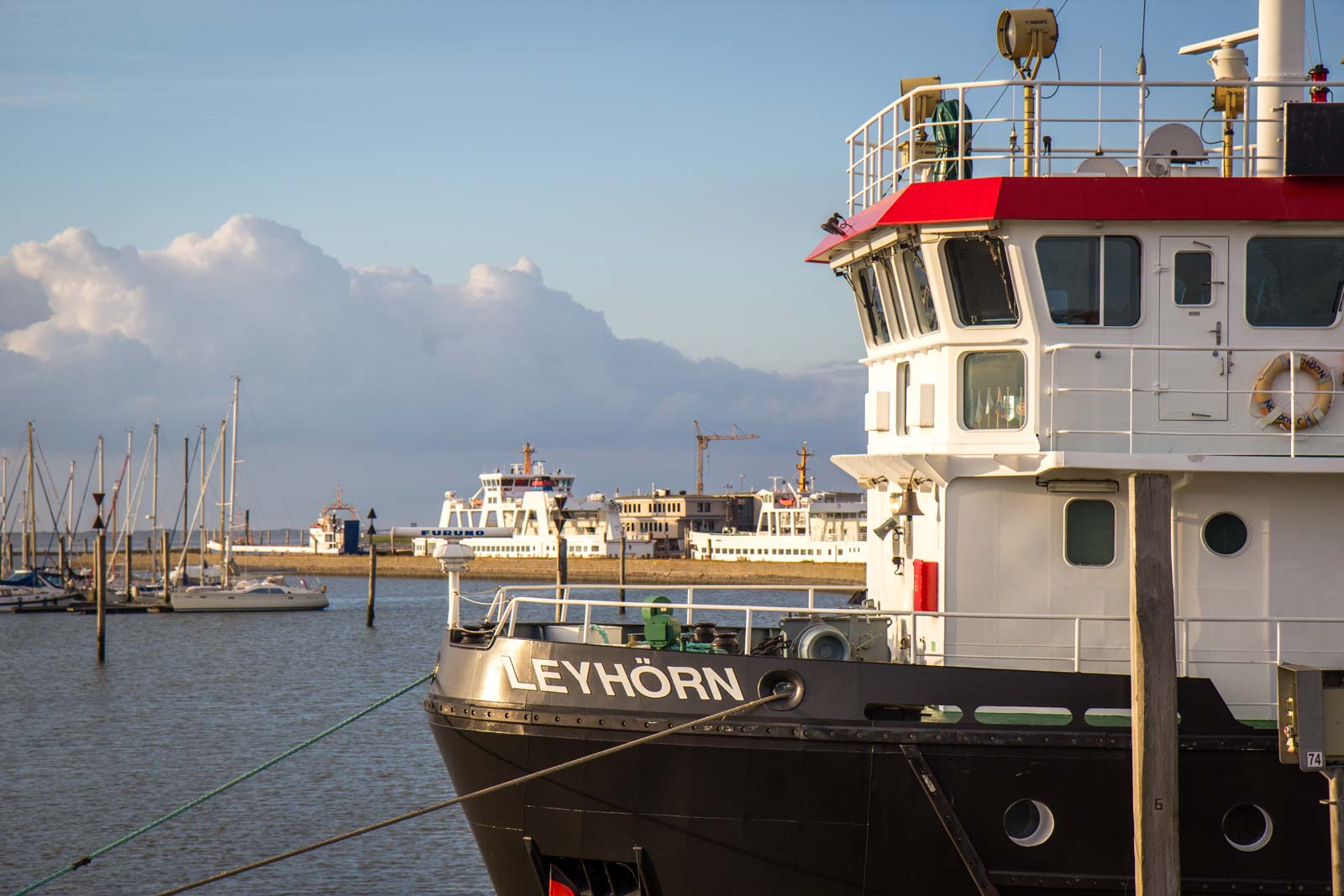 You don't need to get as dirty as this, though, to experience the Wadden Sea (although it is highly recommended!).
The town of Norden is a busy holiday destination with a large amount of accommodation. It's popular with those who see the water as recreation – sailors, kite surfers, swimmers and kayakers.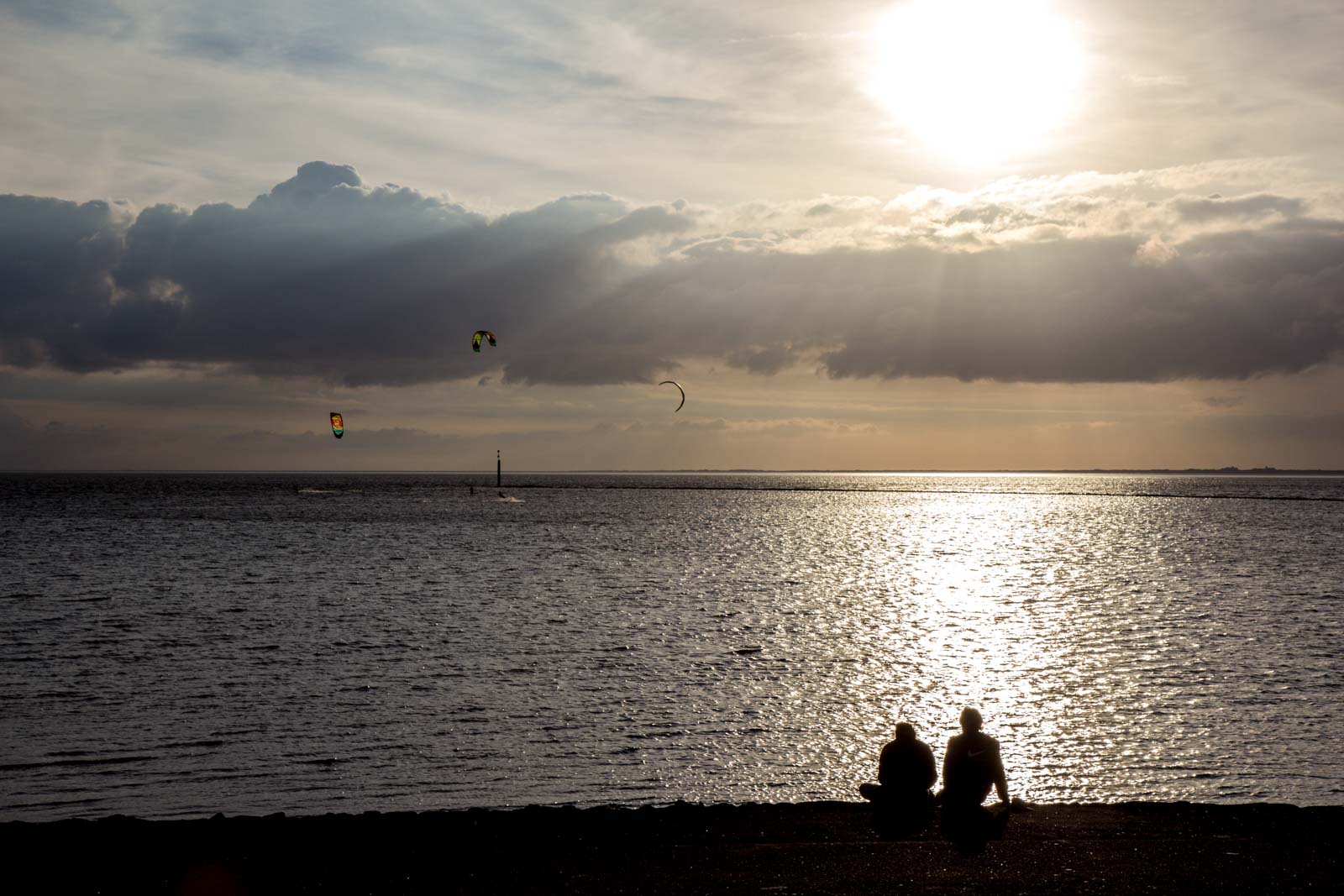 But Norden also offers a lot for those who see the water for its biological riches.
Visiting the Wadden Sea at Norden
There are the mudflats, of course, for those who want to see the importance of the region close up.
For birdwatchers, the area around Norden and the Wadden Sea more generally provide viewpoints to see the millions of migrating birds that stop here to rest during their journeys.
The popular 'Seehund Station' is a centre near the coastline of Norden that rescues and looks after injured or orphaned seals. Experts nurse them back to health and then release them back into the sea when they are strong enough to look after themselves.
Although there is human development along the coastline, the most important areas of natural significance have been well protected for everyone to enjoy.
The Seehund Station (where you can also organise the mudflat tours) is located at:
Dörper Weg 24, 26506, Norden, Germany.
You can see it on a map here
.
The Seehund Station is open at the following times:
January – November: 1000 – 1700
December: Closed (except 20th – 23rd and 26th – 31st)
An entry ticket for the Seehund Station is €6 and €3.50 for children.
To get to the Seehund Station, catch the train to Norden and then it's about a 20 minute walk.
It's hard to find cheap accommodation in Norden but a good budget option is
WattLodge
which offers dorm beds.
For a comfortable place at a reasonable price, have a look at
Hotel & Restaurant Möwchen
.
And for a bit of luxury, I would suggest your best option is going to be
Romantik Hotel Reichshof
.
Norden and Norddeich have a lovely relaxing atmosphere so why not spend a day or two at the beach here.

Time Travel Turtle was supported by DB Bahn, the German National Tourist Board and Youth Hostels in Germany but the opinions, over-written descriptions and bad jokes are his own.